Page 6: Introduction to Progress Monitoring
Progress monitoring is a form of assessment in which student learning is evaluated on a regular basis (e.g., weekly, every two weeks) to provide useful feedback about performance to both students and teachers. The primary purpose of progress monitoring in RTI is to determine which students are not responding adequately to instruction. In the RTI framework, progress monitoring is used in the following ways:
Primary instruction — Students identified through the universal screening are monitored to assess their response to high-quality instruction.
Secondary intervention — Students are monitored to assess their response to secondary supports.
Tertiary intervention — Students are monitored to assess their response to tertiary intervention; additionally, teachers can use progress monitoring to tailor their instruction to the individual needs of the student.
In RTI, a form of progress monitoring known as curriculum-based measurement (CBM) allows teachers to track students' academic progress across the school year. CBM is useful because:
Tests (or probes) take only a few minutes to administer and score and may be given to groups of students.
Each probe includes sample items from every skill taught across the academic year.
Probes, administration, and scoring are standardized to produce reliable and valid results.
Scores reflect even the smallest changes in student improvement.
Research shows that CBM scores are highly correlated to those on standardized tests.
Graphs of each student's scores offer a clear visual representation of his or her academic progress.
For Your Information
Depending on the availability of resources, a teacher might choose to monitor the progress of all students in the general education classroom, and not just those who are struggling. Doing so can indicate whether students are receiving high-quality instruction. Students receiving high-quality instruction will show increased mathematics performance levels and rates of growth across the year. If all students are not demonstrating sufficient improvement in their mathematics skills, inadequate instruction might be the reason, and progress monitoring data can be useful in helping the instructor to tailor instruction to meet the needs of the class.
We strongly encourage the reader to view the following IRIS Module to learn more about how to implement CBM and to use the data to guide instruction.
Types of Measures
Several types of CBM measures (probes) can be used to track the performance of students. In mathematics, teachers should administer two types of probes: computation probes and concepts and applications probes. Examples of each can be found below.
Click here for a list of commercially available progress monitoring probes that have been reviewed by a panel of experts and rated on key features
Keep in Mind
To track student growth across time, each probe includes sample items from skills taught throughout the academic year. Though students are at first expected to respond correctly to relatively few of the probe's questions about these skills, they should improve as the academic year progresses and they learn new skills and concepts.
Lynn Fuchs talks more about the benefits of using progress monitoring probes that sample the entire year's curriculum (time: 1:57).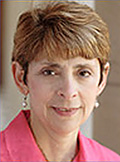 Lynn Fuchs, PhD
Nicholas Hobbs Endowed Chair in Special Education and Human Development
Vanderbilt University, Nashville, TN