How might transition planning evolve during incarceration?
Page 4: Transition Planning During Residency
A successful transition plan incorporates ongoing, comprehensive assessments of the incarcerated youth's interests, progress, and challenges. As the youth moves toward the attainment of his or her goals, the transition plan should be adjusted to encourage continued progress. To ensure that this happens, the transition team should meet on a regular basis throughout the duration of the youth's stay at the JC facility. Because no one person can meet all of a youth's needs, collaboration and communication are essential elements of effective transition planning. The transition process should also be regularly monitored and the data should be used to make decisions about what is working and what might need to be revised.
Effective Transition Practices
On this page, we will discuss four of the six effective transition practices that are implemented during residency.
| | | | |
| --- | --- | --- | --- |
| | Create a Transition Team | | Create a Transition Plan |
| | Establish Quick Records Transfer | | Utilize Evidence-Based Practices |
Addressing Key Areas of Transition During Residency
During a youth's period of residency, the transition team will need to consider the areas of education, employment, and independent living skills. More information about how those areas can be addressed—in addition to key activities associated with each—can be found below.
It is crucial that any academic work completed by youth during their period of incarceration should be transferable as credits to the high school they will attend upon their release. A school representative should be on the transition team and take part in developing an appropriate course of study so that the youth in question is able to earn high school credits.
The JC facility should also have the resources available to help youth who wish to pursue post-secondary education or training. Youth will need assistance when the time comes to select appropriate colleges or training programs, complete applications, and secure funding.
Key Activities During Residency
Staff should provide transition training for all youth, preferably using an evidence-based transition curriculum, to address social skills, decision-making, independent living skills, and workplace skills (e.g., Merging Two Worlds, Expanding the Circle).
Teachers should provide high-quality, evidence-based instruction for all youth in accordance with their transition goals.
Staff should collect all education records—including IEPs, credits, courses, and work products/portfolios—in one cumulative file. The transition coordinator should monitor the data in this record (e.g., credit transfer, credit accumulation) and address any issues that may arise.
For youth with disabilities, teachers should provide evidence-based special education programming in accordance with the youth's short- and long-term IEP and transition goals. This often includes teaching self-advocacy skills so that youth can identify his or her own needs and request the necessary supports and services.
Leslie LaCroix describes an innovative yet simple method for increasing the number of high school credits youth can earn during their residency (time: 1:28).

Leslie LaCroix, MAT
Transition Specialist, Project RISE
Mary Lou Fulton Teachers College
Arizona State University
Job training includes those skills specific to the type of employment the youth wishes to pursue (e.g., welding, nursing), as well as skills related to obtaining a job (e.g., filling out an application, taking part in a job interview). Furthermore, youth will require instruction in some of the "soft skills" related to employment—problem-solving, team work, effective communication, interpersonal skills, reliability, and responsibility, among others. The transition plan needs to describe the evidence-based practices and supports the youth requires to find and keep a good job upon reentry.
Key Activities During Residency
Staff should provide job training relevant to the youth's transition goals for employment.
Staff should offer instruction relevant to obtaining a job, such as interview skills.
Staff should provide instruction in workplace soft skills (often included in a transition training curriculum).
The transition plan must include the services and supports youth will receive to foster their independent living skills. This information provides a foundation for identifying the community supports and services necessary to help the youth live and participate fully in the community at reentry.
Key Activities During Residency
Professionals should provide interventions or counseling services to address mental health needs, behavior-management skills, and other necessary skills (e.g., parenting skills for those with children).
Staff should offer instruction in independent living skills (e.g., banking services, nutrition), social skills, and decision-making skills (often included in a transition training curriculum), among others.
Heather Griller Clark and Jean Echternacht describe the primary components of two different transition training curricula, Merging Two Worlds and Expanding the Circle.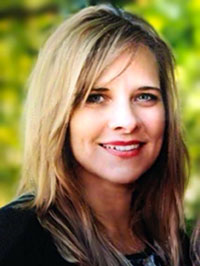 Heather Griller Clark, PhD
Co-Principal Investigator, Project RISE,
Mary Lou Fulton Teachers College
Arizona State University
(time: 4:48)
Jean K. Echternacht, EdD
Co-Principal Investigator,
MAP and Institute on Community Integration
University of Minnesota
(time: 1:29)
For Your Information
Typically, when youth reenter their communities, the transition team's goal is that they should return to their families (e.g., biological parents, grandparents, other relatives, surrogates, or foster families). To facilitate this, communicating with and involving families while a youth is incarcerated can improve the likelihood of a successful transition back into the community and can help also to reduce recidivism. Juvenile corrections staff can involve families by:
Making available programs for family members, for example training in positive parenting techniques, behavioral management skills, understanding typical youth behavior, and effective communication
Offering family counseling
Communicating and treating families with respect—including being sensitive to their cultural and linguistic needs (e.g., providing information in a language that families can understand)—and making certain that they have the opportunity to share their thoughts and concerns
Including families as active members in the development of the transition plan, as well as accommodating multiple means of communication (e.g., in-person, phone, video conferencing)
Information adapted from NDTAC's Transition Toolkit 3.0.

Deanne Unruh, PhD
Principal Investigator, STAY OUT
Co-Director, National Technical Assistance Center on Transition
Associate Research Professor
University of Oregon

Deanne Unruh stresses the importance of including families in the transition planning process (time: 1:10).
Carlos
Once Carlos' school records arrive, the team reconvenes. They use the information in his records as well as the assessment data gathered at intake to implement evidence-based instruction, including intensive intervention in reading. The team also uses the information in his school records to determine what credits he has earned and what credits he should work toward during his period of incarceration.
Meeting on a regular basis, the team monitors Carlos' progress and revises his transition plan as needed. For example, the team quickly recognizes that Carlos already possesses good social skills—one of the goals in his initial transition plan—and so they decide to place more focus on the soft skills Carlos will likely require if he is to succeed in a work environment (e.g., listening carefully to customers, asking questions when more detail is needed, remaining calm when dealing with an upset client).
Further, the team reviews how Carlos is doing in drug and family counseling. They determine that his drug use was recreational and did not represent a substance abuse issue. Carlos feels that he is learning skills that will help him avoid future drug use. Although he does not plan to live with his father upon release, he acknowledges that he wants to continue to have contact with him. As such, his family counseling programming will focus on improving communication and developing better conflict-resolution skills.