What other information might a school find helpful when choosing which approach to adopt?
Page 4: The Rationale for RTI: Early Intervening and Identification of Learning Disabilities
Click on the movie below and watch the S-Team continue to gather information that can help them in their decision making process (time: 0:54).
What Is the Rationale for Using RTI?
RTI is a preventive approach that aims to identify struggling students before they fall too far behind their peers. It is important to note that some students struggle with reading due to causes other than learning disabilities. Regardless of the cause, RTI will help students to obtain the appropriate instruction and interventions necessary to improve their academic progress. Additionally, by providing intervention in the early grades, RTI may also prevent the inappropriate identification of students for special education services. Think about RTI as a safety net that provides needed support to students before they have a chance to fail.
The policymakers who included RTI as an option in IDEA 2004 have high hopes that RTI will:
Encourage and guide professionals to intervene early on behalf of a greater number of students who are at risk for school failure
Represent a more valid method of identifying learning disabilities (LD) by decreasing the number of "false positives" (i.e., low-achieving students given LD labels but whose problems are in fact due to inadequate instruction rather than to disabilities)
What Are the Benefits of Using RTI?
Let's explore in more detail the two major benefits of RTI mentioned above:
Early intervening
Identification of learning disabilities
Benefits of Early Intervening
The term early intervening—that is, providing assistance to students early, when they begin to struggle—is used in IDEA 2004 and refers to the provision of preventive services to students before they are identified as having disabilities. (The term should not be confused with early intervention, which refers to special education services for very young children.) As you learned in the Challenge scenario, many students struggle with reading skills throughout their elementary school years. Research has shown that students who have difficulty learning to read are unlikely to catch up with their peers without early, intensive, and effective interventions. Many of these students do not receive the intensive instruction they require until after they are identified as having reading disabilities, something that usually does not occur until third grade or later.
An important feature of RTI and of the process of early intervening is that they provide research-validated interventions when students begin to struggle, including students who do not have disabilities. Here are some key points to remember. RTI and early intervening:
Ensure that all students receive high-quality instruction in the general education classroom
Promote immediate intervention as soon as students' reading problems are revealed
Prevent substantial reading difficulties from developing
Reduce inappropriate referrals and placements in special education for students with learning disabilities
Listen to Larry Wexler, from the U.S. Department of Education's Office of Special Education Programs, as he discusses some of the terminology associated with early intervening and the rationale behind using early intervening techniques.

Larry Wexler, PhD
Director, Research to Practice Division
U.S. Department of Education Office of Special Education Programs
Terminology associated with early intervening
(time: 1:37)
---
The importance of early intervening
(time: 1:04)
Benefits for the Identification of Learning Disabilities
The RTI approach has many benefits, particularly when applied to the identification of students with reading or learning disabilities. Some of those advantages include:
Ensuring that struggling readers have received high-quality instruction before referrals to special education are made
Using classroom data, rather than subjective observations, to make decisions about whether students should be referred for an evaluation for special education services
Delivering services as soon as students begin to struggle
For Your Information
"Of those with 'specific learning disabilities,' 80 percent are there [in special education] simply because they haven't learned how to read…The reading difficulties may not be their only area of difficulty, but it is the area that resulted in special education placement."
(President's Commission on Excellence in Special Education, 2002)
"What we found is that if we teach our kids with [learning] disabilities to read, we can close the [achievement] gap."
(Johnnie Grissom, Associate Commissioner, Kentucky Department of Education)
Debate and controversy have surrounded the process of identifying students with learning disabilities almost since the inception of the learning disabilities field. Many of the concerns stem from the use of IQ tests in the assessment process. However, RTI offers viable responses to many of these concerns. The table below reviews some likely concerns with the IQ-achievement discrepancy model and describes how the RTI approach addresses them:
Concerns About the
IQ-Discrepancy Model
Advantages of RTI
Assessments do not always discriminate between disabilities and the results of inadequate instructional strategies.
The likelihood that inadequate instruction is a cause of learning difficulties decreases.
Bias can result in the misidentification of students.

Bias inherent in the referral and the assessment processes decreases.

Identification is based on actual classroom performance (i.e., progress monitoring data).

Students must first fail in order to qualify for special education services.

Fewer students struggle before receiving help.

The amount of time students struggle is significantly decreased.

Results from assessments do not inform the instructional process.
The progress monitoring data aid in placement decisions and may be used to inform and evaluate the instructional process.
Many students do not meet the discrepancy criteria but would still benefit from early identification and support to remediate their skills.
Students who are struggling academically receive immediate support and intervention.


Sharon Vaughn, PhD
Professor of special education
Director of the Vaughn Gross Reading Center
University of Texas, Austin
In the audio below, Sharon Vaughn, a nationally recognized leader in the areas of reading instruction and RTI, discusses the strengths of the RTI approach over the IQ-achievement discrepancy model (time: 1:23).
Implementation of the RTI approach should involve careful planning and coordination. Personnel from schools, districts, and states need to think carefully about how they will:
Evaluate the quality and effectiveness of the reading instruction being used in the general education classroom
Ensure that all education professionals (teachers, paraprofessionals, etc.) are knowledgeable about the RTI approach and are well trained to implement the instructional interventions
Monitor instruction and intervention frequently to evaluate its effectiveness
Modify the current roles and responsibilities of staff members (e.g., school psychologists, teachers, paraprofessionals) involved in the identification and intervention process
Determine assessment procedures and placement criteria
One final consideration for the implementation of RTI is its effectiveness with students from culturally and linguistically diverse backgrounds. Some proponents of the RTI approach suggest that improved general education instruction and the use of validated interventions will improve academic skills and subsequently reduce overrepresentation of these students in special education. This, too, is an issue that should be considered carefully.
Listen as Leonard Baca discusses RTI in regard to students from culturally and linguistically diverse backgrounds (time: 1:21).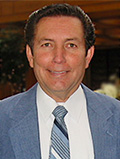 Leonard Baca, PhD
Director, BUENO Center
for Multicultural Education
University of Colorado, Boulder