Frayer Model Example: Mathematics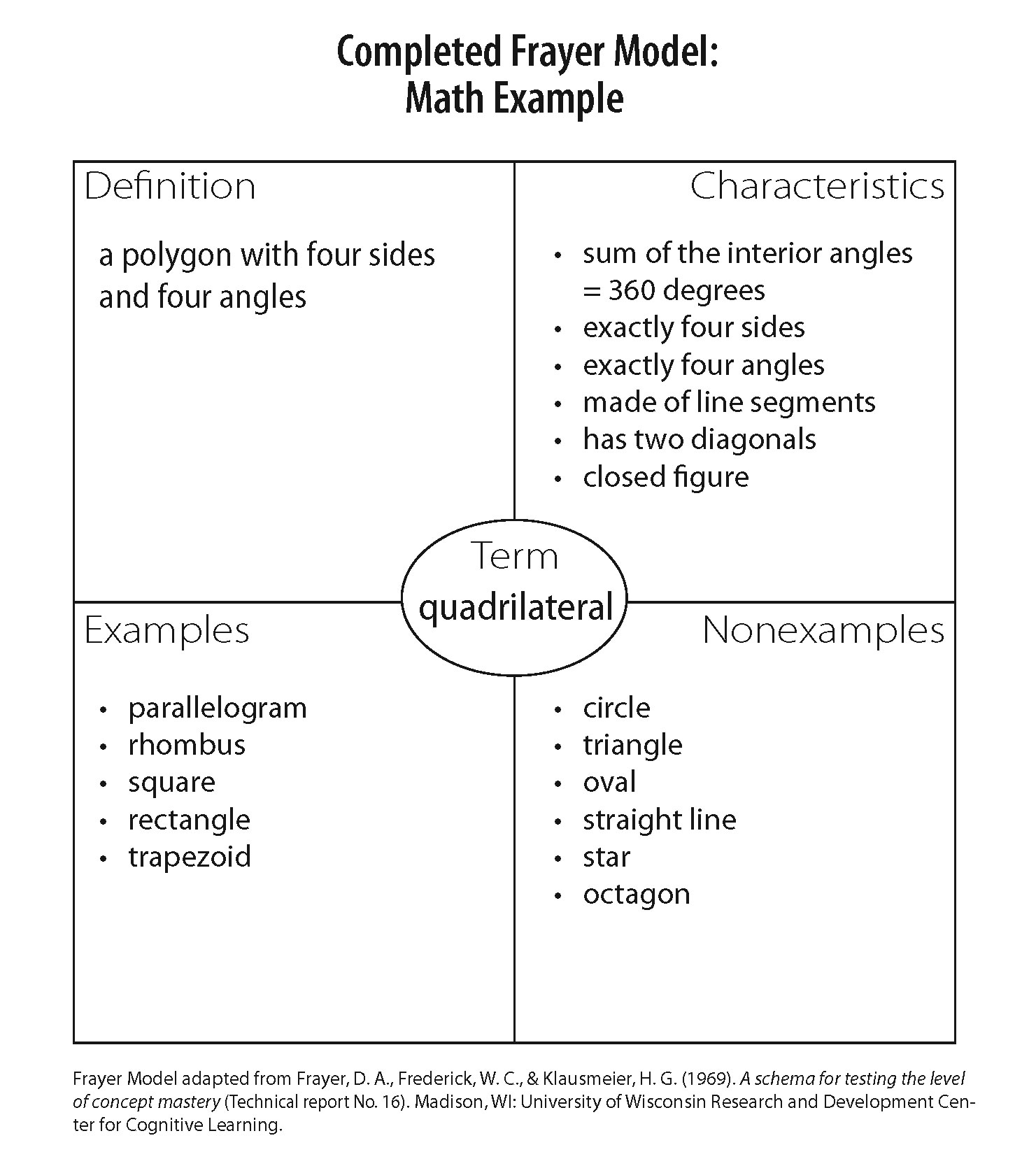 Mathematics Example: A Frayer model is a square divided into four equal boxes with an oval in the middle. The oval and the four boxes are all labeled with headings. The oval's heading is "Term." The upper-left-hand box is labeled "Definition," the upper right-hand box is labeled "Characteristics," the lower left-hand box is labeled "Examples," and the lower right-hand box is labeled "Nonexamples." This is a Math Example of a Completed Frayer Model, and is titled as such. The Term for this Frayer model, in the oval, is "quadrilateral." The following text is written under the Definition heading: a polygon with four sides and four angles. Six bullets are listed under the Characteristics heading as follows: sum of the interior angles = 360 degrees; exactly four sides; exactly four angles; made of line segments; has two diagonals; closed figure. Five bullets are given under the Examples heading as follows: parallelogram; rhombus; square; rectangle; trapezoid. Six bullets are given under the Nonexamples heading as follows: circle; triangle; oval; straight line; star; octagon.
Reprinted with permission from the Vaughn Gross Center for Reading and Language Arts at The University of Texas at Austin, copyright © [2010].