IRIS Alignment Tools
State and district personnel, faculty, and school personnel often find it difficult to locate reliable, effective resources that translate the latest research on evidence-based practices into practical information that educators can use to improve learning and behavior outcomes for all children.
Never fear, our new IRIS alignment tools are a user-friendly way to learn more about which of the IRIS resources align with high-leverage practices (HLPs), state-identified measurable results (SiMRs) topics, and the evidence-based practices highlighted in the CEEDAR innovation configurations (ICs).
IRIS-CEEDAR Innovation Configurations Alignment Tool
Offered by the CEEDAR Center, innovation configurations "promote the implementation of evidence-based instructional practices in teacher preparation activities" as well as help "evaluate current teacher preparation and professional development (PD) by determining the extent to which EBPs are taught, observed, and applied within teacher preparation and PD programs." For more information on the innovation configurations (including ICs on topics like evidence-based practices for English language learners, evidence-based practices for mathematics, transition services for students with disabilities, and Universal Design for Learning), visit the CEEDAR Center Website.
Which IRIS Modules and Case Studies align with which CEEDAR innovation configurations? Our own IRIS alignment tool will let you know which of our resources provide information about the evidence-based practices identified in the innovation configurations. Click the link below to view a table breaking it all down.
IRIS/CEEDAR Innovation Configurations Alignment Tool
---
IRIS High-Leverage Practices Alignment Tool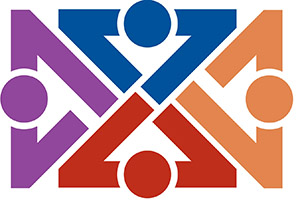 Developed by the Council for Exceptional Children and the CEEDAR Center, high-leverage practices are 22 essential special education techniques that all K–12 special education teachers should master for use across a variety of classroom circumstances. Learn more about these practices in the guidance document High-Leverages Practices in Special Education.
The interactive IRIS HLP Alignment Tool, developed in collaboration with CEEDAR, identifies which IRIS resources provide information on HLPs. Follow the link to get started.
---
IRIS-SiMR Alignment Tool
All states and territories receiving federal funds for IDEA programs must develop a State Systemic Improvement Plan (SSIP), a multi-year plan intended to increase the capacity of local education providers to improve outcomes for children with disabilities and their families. Each state's SSIP identifies an area of focus and the intended results. This is referred to as the state-identified measurable result (SiMR). To help state personnel identify IRIS resources that align with their SSIPs, the center has developed an IRIS-SiMR alignment tool for each of the six Part B SiMR Topics: