IRIS in Kentucky: Hybrid Trainings on High-Quality IEPs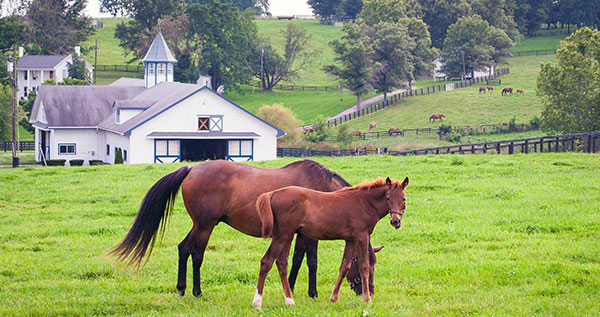 Tricia Bronger, director of the Greater Louisville Education Cooperative (GLEC), and Christy Rhodes, a consultant for GLEC, provide technical assistance in the form of professional development (PD) and coaching to administrators and teachers in Jefferson County Public Schools and Kentucky School for the Blind. Located in Louisville, Kentucky, they serve just under 13,000 students with disabilities.
Tricia and Christy first discovered the IRIS Center while researching materials to provide PD on high-quality individualized education programs (IEPs). Their challenge was this: develop a common understanding of IEPs, including the Individuals with Disabilities Education Act's guiding principles and the more recent implications of the U.S. Supreme Court's Endrew F. decision, for all 1,200 new and experienced teachers in the Jefferson County Public School District.
As we were brainstorming and finding materials, we came across IRIS and really thought that it had good quality information. It was well vetted. It had all of the information we wanted them to know.
Upon further exploration, Tricia and Christy were pleased to discover that IRIS resources were trustworthy, interactive, and based on a proven theory of adult learning. Tricia and Christy began brainstorming ways to use IRIS resources to deliver PD on high-quality IEPs to a large group of teachers. The cooperative team presented several training possibilities to district leaders, who selected a hybrid option; IRIS resources were used as the foundation. Teachers individually accessed and completed the IRIS Module IEPs: Developing High-Quality Individualized Education Programs through the PD Certificates for Educators section of the IRIS Website. They were required to earn a score of 80% or higher on the module post-test to earn the PD Certificate. That certificate then served as their "ticket" to attend a follow-up face-to-face training. With a common foundation as a basis, then the application phase supported implementation.
One misconception was the development of the IEP tended to repeat itself from year to year whether progress was made or not. And I think that component alone, that goals are individualized and baseline is used in order to create the IEP each year, has been the biggest win that I have seen.
After successfully training their 1,200 existing teachers, Tricia, Christy, and the cooperative team plan to continue using this hybrid method to provide incoming teachers with PD on high-quality IEPs.
More recently, the special education cooperatives in Kentucky collaborated to develop training and technical assistance for teachers statewide. Focusing specifically on progress monitoring, they plan to include two IRIS Modules, Progress Monitoring: Reading and Progress Monitoring: Mathematics, in the training.
In the video below, Tricia Bronger explains more about her considerations for using IRIS resources, the results from the training on the quality of their IEPs, and how she plans to utilize IRIS resources in the future (time: 5:30).
Transcript: Tricia Bronger
Our team was tasked to support content development in a district that did not previously require specific training on IEP development. Our goal was to provide a common understanding, to gain a common ground of knowledge, institute a solid background, and ensure correct information that participants could continually refer to beyond an initial training. And to fill in those gaps, we went with a trusted and reliable resources that participants could keep going back to review. And we were asked, "Why IRIS?" and I replied, "Why not IRIS?" We initially chose IRIS because of the past experiences and their credible research-based, high-quality modules that align with specific areas of growth and need to support a state-directed corrective action plan in our region.
IRIS had exactly what we needed. The district team shared that in the past the district had seasons of inconsistent messaging and a long lapse of ongoing mandatory IEP training for all staff. So after examining several options, we found that the high-quality IEP development module would meet those needs.
The module included the most up-to-date information. It has been vetted by the Office of Special Education Programs, and our State Department concurred with support for this route, and we provided the district with three options to support their over 1,500 participants with a high-quality professional development opportunity. We presented the proposal, and each of them went with the flipped professional learning option.
They were required to a blended hybrid model, to complete the three-hour independent module, and then the district required a passing score of 80% to use as a ticket into the follow up three-hour in-person where they got to apply new knowledge, work in teams, seek further clarification of the IEP development, and remedy any misconceptions. And in order to support our local and state needs, our team members also created an accompanying guided-notes document so that the participants could really code-switch national language with specific state language and make connections as they engage in the online component.
We used IRIS Modules in large-scale PDs and in smaller groups to pinpoint individual differentiated supports throughout the school year. And after successful completion of the IEP training of this magnitude, the participants noted that it was so powerful that they had the autonomy of time and space to complete the online learning, but to review over and over and use it as a resource later as an onboarding mechanism to support common messaging for new faculty and staff that join the district.
We have continued to utilize IRIS for several other professional development opportunities, including modules, such as the self-regulated strategy development, behavior, early childhood, and we love the reading and mathematics progress monitoring modules.
We have primarily used IRIS in a blended-learning model. The IRIS Modules are an excellent source of information to prime our participants, get them ready for learning, and–especially during this pandemic with all of our professional learning has moved to virtual settings–IRIS allowed us to manage virtual in-person training so that our participants can engage in the high-quality resources within IRIS–through the modules, case studies, informational documents–and on their own timetable. Whatever works with their learning style and family needs. We're currently developing professional learning plans for the next three years, and IRIS resources will be utilized as options for teacher choice.
And we always have to think about, with something this scale, what is the effectiveness of using IRIS Modules? And we have utilized the pre- and posttest for that data. We looked at the format, we looked at common trends, analyze the data, see where there were needs for further follow up, and then we were able to group participants based on those needs. The district and state utilize the record review data of IEPs following the training to ensure that it had led to improvement and practice, and I can say IEP compliance areas increased after our training.
So Kentucky districts review those records on an ongoing basis and focus on improvement and growth, and we were so excited we were able to evaluate the trends, the strengths, and can use IRIS to pinpoint further learning as identified in teacher-growth areas.
In other professional development opportunities, the effectiveness was measured a little subjectively through performance application. For instance, in the SRSD offering participants were asked to complete the one-hour module prior to coming to the virtual session. And then one of the first activities we did, we involved the participants in break-out rooms, to describe the actions of both the teacher and the student in each stage of the process of that strategy using the base information they gained from the IRIS Module pre-learning. Later in the session, the participants used some of the case study materials from IRIS to make decisions about the provided scenarios. So, just today, we were even consulting with a district team who was seeking different topical areas. And because of the positive feedback and experience, one person beat me in the virtual chat to say, "I remember what you showed us about the IRIS resources, and I know there's a case study or module on that topic." Warmed my heart. Thanks, IRIS!