IRIS in Oklahoma: Boot Camps to Address Teacher Shortages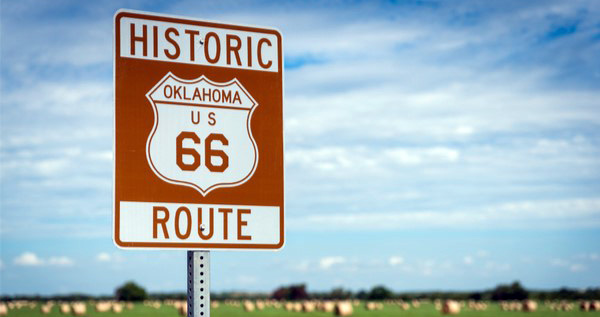 Jill Hilst is a professional development specialist at the Oklahoma State Department of Education (OSDE) within the Special Education Services Division. Some 16% of Oklahoma's approximately 700,000 students receive special education services. Like many states, Oklahoma faces a critical shortage of certified special education teachers.
We are filling classrooms with qualified, well-trained special educators in hard-to-sell positions throughout Oklahoma with Boot Camp graduates. They are committed to delivering high-quality instruction every day to students and taking a leadership role within districts.
Following a legislative request, OSDE was tasked with developing a program to help combat this teacher shortage. And from this, Oklahoma Boot Camp was born. Boot Camp is a nine-week course that uses a blended learning format to include both traditional on-site experiences and online virtual learning. Participants are required to complete 120 instructional hours and 30 hours of field experience. As the manager and instructor of Oklahoma Boot Camp, Jill plays a key role in this non-traditional route to special education certification for participants.
When Jill first transitioned to her role, a Boot Camp curriculum had already been developed. As she began reviewing materials and researching the latest high-quality instructional resources to update the curriculum, Jill noted that IRIS Center resources were already well represented. As she continued to search for quality material, Jill kept coming back to IRIS, as it not only offered quality modules and activities on relevant topics like IEPs, behavior management, accommodations, transitions, and MTSS, but also pointed her in the right direction to find other related resources.
Once I found the IRIS Center, the resources you pointed to, often included a video or stories or an association that added additional value. So all my searching led back to the IRIS Center. There was an intention to just see what else was available, and in the end, IRIS resources really became my search engine.
Across the state of Oklahoma, a total of almost 2,000 Boot Camp graduates have completed the program, earned their provisional special education certification, and stepped into classrooms that greatly need them. And the journey for graduates doesn't stop there: Boot Camp graduates have three years to work toward their Master's in special education to earn their standard teaching certification in the area of special education.
After successfully training thousands of special education teachers, Oklahoma Boot Camp continues to thrive. With growing numbers of participants and an ever-expanding wait list, seven districts in Oklahoma have replicated OSDE's Boot Camp program to address local teachers shortages, using the same IRIS-infused curriculum.
As Oklahoma Boot Camps grow in number, IRIS is excited to continue partnering with Jill and the Oklahoma State Department of Education.
In the video below, Jill Hilst explains more about the Oklahoma Boot Camps and how IRIS resources play a key role in tackling the critical shortage of special education teachers in her state (time: 2:45).
Transcript: Jill Hilst
IRIS Center Resources play a significant role in helping us tackle the teacher shortage issue here in Oklahoma. Like many states, special education teachers are in low supply and high demand. A few years ago it was decided that providing college graduates without teaching experience or credentials the opportunity to gain special education certification could help close this shortage gap. So Boot Camp was launched. Boot Camp is our nickname for the non-traditional route to special education teacher certification course. It involves 120 hours of academic work and 30 hours of practical experience.
We turned to two top-tier organizations to assist us in creating this curriculum: the council for exceptional children for its outline of preparation standards, and IRIS Center for its rich supply of quality resources, especially its modules.
We recognized the challenges and opportunities of preparing novice teachers in the art, science, complexities, and compliances of special education and felt the IRIS Modules had the depth of knowledge to tackle these challenges.
And we were right. The way we gauge the success of our course and all its components is through the student submissions of assignments and projects. Student engagement through the IRIS Modules leads to a thorough and long-lasting understanding of relevant topics like the language of special education and all its abbreviations and acronyms, transitions, assessments, MTSS, accommodations, content instruction, behavior management, IEPs, and so many more.
Our students also take a survey at the end of the course, and one question inquires about the best component of Boot Camp, and over and over again the response is the IRIS Modules–from the challenging materials with videos and guiding questions, to just being a great tool that they will keep and use again and again.
Since Boot Camp started, this Oklahoma program has prepared nearly 2,000 graduates for special education careers. This year's focus has been to expand the district-level Boot Camps as grow-your-own recruitment tools that utilize the state department's curriculum, rich with IRIS resources.
We are confident in this growing program and the talents and skills of its graduates, and we are grateful that IRIS Center has been our partner throughout this journey.