IRIS Professional Development Options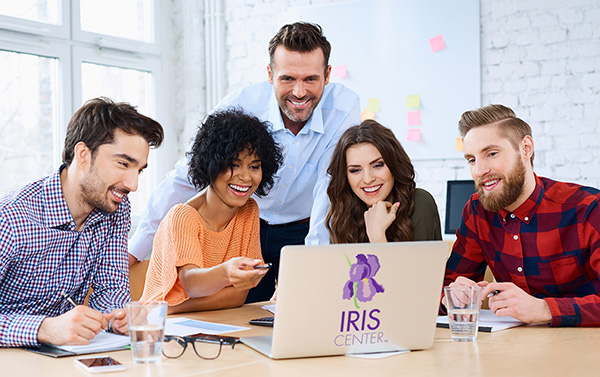 IRIS develops and disseminates free online open educational resources (OERs) about evidence-based instructional and behavioral practices. Intended for use in personnel preparation and professional development, these instructional resources are designed to help current and future educators improve the learning and behavioral outcomes of all students, especially struggling learners and those with disabilities.
Open-Access Website
IRIS offers free, easily accessible modules, case study units, course/PD activities, and an array of other online resources and tools. These resources are available under the Resources menu of this Website. IRIS resources cover a wide variety of topics of interest to educators, such as:
Behavior and Classroom Management
IEPs
Diversity
Accommodations
School Improvement/Leadership
MTSS/RTI
Assessment
Learning Strategies
PD Certificates
Through December 2022, the IRIS Center will offer FREE certificates to verify module completion and effort toward PD hours. Practical, flexible, and built around trustworthy resources, our online IRIS PD Certificates are a terrific option for educators ready to take their professional development to the next level. More than 35 modules are currently available, and more are added all the time. Even better, IRIS Modules can be accessed anytime, anywhere, via any online-enabled tablet, phone, or computer.
School & District Platform
Our School & District Platform is a user-friendly and flexible online tool that can help school leaders to organize and track their teachers' ongoing professional development activities.
This image depicts the IRIS School & District Platform's administrator dashboard such as it might appear on a computer screen. Indicator arrows and brief text descriptions highlight the platform's numerous features. At the top of the page, an arrow indicates "Easy Navigation Tabs" and points to a home icon near a speedometer icon and the words "Administrative Dashboard." Other icons in this top navigation bar are for professional development (a mortarboard), account information (the outline of a human figure), order history (a checklist), and help and support (a question mark). Just below, another arrow points at a colorful banner featuring the colors and eagle mascot of fictional Acme High School. Text accompanying the arrow highlights that the dashboard can be "customized for your school or district." Next, the demo highlights the various search and sorting options featured in the platform. Users can search by, variously, teachers' first names, last names, or school names. Further, drop-down menus allow administrators to sort by teacher and module. Information in the teacher panels includes the teacher's name and registration date, the module in question, the status of the professional development, and (if applicable) a rating of how well the teacher performed on the module's post-test evaluation. A row of icons just above the drop-down panel highlights options for expanded information, an email client to contact teachers, and a tool for exporting results for accountability purposes. Finally, options in the left-hand navigation bar support filtering by module name, school, educator role, and current status of the teachers' PD progress.