Welcome to the IRIS Center
The IRIS Center is a national center dedicated to improving education outcomes for all children, especially those with disabilities birth through age twenty-one, through the use of effective evidence-based practices and interventions.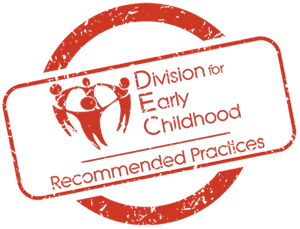 The DEC Seal of Approval
We are proud to announce that two IRIS Modules have received the official endorsement of the Division of Early Childhood (DEC). In fact, Early Childhood Behavior Management: Developing and Teaching Rules and Early Childhood Environments: Designing Effective Classrooms were the very first resources to receive approval as DEC Recommended Practices Endorsed Products. Click the link below to visit the IRIS Resource Locator and access the Modules!
GET STARTED

>
Now Available: IRIS District-Level Professional Development
The IRIS Center is proud to offer our new school- and district-level professional development hours platform. This online solution to district PD needs provides a high degree of flexibility for teachers and customization and affordability benefits for administrators. Click the link below to learn more and to get started!
LEARN MORE

>
New IRIS Module: Youth with Disabilities in Juvenile Corrections
This Module, second in a two-part series, addresses considerations and recommendations for transitioning youth from juvenile corrections facilities back to community, school, and workplace settings
CLICK HERE TO BEGIN

>
New IRIS Module: Autism Spectrum Disorder (Part 2): Evidence-Based Practices
This Module, second in a two-part series, highlights strategies that have been shown to be effective in teaching appropriate behaviors and skills and decreasing inappropriate behaviors with children and youth with autism spectrum disorder (ASD). It next explores several strategies that are particularly effective with young children, elementary and middle school students, and high school students (est. completion time: 3 hours).
CLICK HERE TO GET STARTED

>
Recent News & Events
Announcements
May is Better Hearing & Speech Month!
01 May 2017 - 31 May 2017
Announcements
Coming Soon: Micro-Credentials
24 Apr 2017