Page 7: Progress Monitoring: Administration, Scoring, and Graphing
Every progress monitoring probe has specific administration and scoring guidelines that instructors should carefully follow to ensure fidelity. Students' scores should be graphed to create a visual representation of students' performance over time.
Administering Progress Monitoring Probes
Did You Know?
Administering progress monitoring mathematics probes is easy. All you need is a probe for each student and a stopwatch or other timer.
Most probes are timed, and students complete as many problems or questions as possible in the allotted period. Mathematics probes can generally be administered in a group setting in two to eight minutes, though this depends on the grade level and the type of measure. A first-grade computation probe takes two minutes to administer, whereas a sixth-grade concepts and applications probe takes eight minutes. Each time student progress is measured, an alternate form of the probe that tests the same skills but contains different problems is administered. Student progress is monitored using the same procedures and measures across all intervention levels; however, the frequency of progress monitoring may vary:
Primary instruction: every week or every other week
Secondary intervention: at least once per week
Tertiary intervention: once or twice per week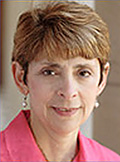 Lynn Fuchs, PhD
Nicholas Hobbs Endowed Chair
in Special Education and Human Development
Vanderbilt University, Nashville, TN
Tip
In primary instruction, teachers may need to monitor the progress of students whose universal screening scores are slightly above the criterion (e.g., cut point). These students might also be at-risk for experiencing difficulty with mathematics. Ongoing progress monitoring would ensure that the teacher could detect these difficulties relatively quickly.
Scoring
Following their administration, the mathematics probes are scored. Concepts and applications probes are scored according to the number of correct responses given. Computation probes can be scored either according to the number of digits correct or by number of correctly answered problems. So that the probes are easily comparable between classes and throughout the school, all teachers should be sure to score probes the same way. Examples of both types of scored probes can be found below.
Lynn Fuchs notes several issues that school personnel should consider when deciding whether to score probes by digits correct or problems correct (time: 0:53).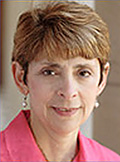 Lynn Fuchs, PhD
Nicholas Hobbs Endowed Chair in Special Education and Human Development
Vanderbilt University, Nashville, TN
Graphing
After each probe is scored, the teacher or student plots the score on an individual CBM graph. An examination of the data plotted on the CBM graph will allow the teacher to determine whether a student is making adequate progress. It is recommended that—for students receiving secondary or tertiary level supports—scores should continue to be plotted on his or her existing progress monitoring graph. The instructor should draw a dotted vertical line to indicate when a new intervention begins (e.g., changing from secondary to tertiary supports; changing interventions within a level). This will allow school personnel to compare the progress made during the different levels of intervention.
This graph is titled Computation. The x-axis is labeled "Weeks of Instruction" and each week from 0 to 19 is labeled on the axis. The y-axis is labeled "Digits Correct." This axis is labeled from 0 to 30, with 10, 20, and 30, delineated numerically with five tick marks between each label, representing 2 digits correct each. The graph itself is divided into three equal portions by dashed black lines between weeks 6 and 7 and 12 and 13. The first portion of the graph is labeled "Primary Instruction," the second portion is labeled "Secondary Intervention," and the third portion is labeled "Tertiary Intervention." There is a separate red line graph in each portion of the graph. In the Primary Instruction portion, six points are plotted all around 10 to 12 digits correct. In the Secondary Intervention portion, six points are plotted from around 16 to 22 digits correct. The Tertiary Intervention portion has five points plotted from around 16 to 22 digits correct, but with a more severe slope than the Secondary Intervention.
For Your Information
Students who are aware of their progress are more knowledgeable about their learning. When they see their academic growth in an easily understandable format—such as on a graph—students begin to recognize the relationship between their efforts and progress. The benefits of using graphs in this way include:
Offering students a visual representation of their progress
Providing students with evidence that their hard work is paying off
Motivating students to continue their efforts or to work harder
The IRIS Center has developed some tools helpful for graphing. Click on each item below to access these tools.
Activity
Imagine that you are a second-grade teacher. You have just administered a progress monitoring computation probe to your class.

Click here to score Student A's probe and graph the data.