How do you develop an effective behavior management plan?
Page 7: Negative Consequences
While a positive consequence is a means by which a teacher increases the probability that a behavior will occur in the future, a negative consequence is a means by which she decreases the probability that a behavior will occur in the future. When a student violates a rule or procedure, a teacher can provide a negative consequence. These should be:
Administered calmly with consistency
Natural and logical in relation to the undesired behavior
Applied immediately after the behavior occurs
Considerate of a student's culture, background, and dignity
Something that the student considers unpleasant (e.g., the loss of a privilege)
Applied in a neutral fashion (i.e., when a student engages in negative behaviors, a teacher should neither take it personally nor respond emotionally)
x
Natural consequences
The outcomes of a student's behavior that are neither planned nor administered by a teacher (e.g., after a student throws food in the cafeteria, his classmates refuse to sit with him).
Logical consequences
In behavior management, the actions taken by a teacher that are designed to respond with appropriate severity to instances of disruptive student behavior.
For Your Information
It is more effective to implement positive consequences to increase appropriate behaviors than to provide negative consequences to address inappropriate ones.
Negative consequences are sometimes necessary to help decrease the probability of a behavior occurring in the future. Once the student's behavior realigns with expectations, it's important to apply a positive consequence to reinforce the desired behavior.
Developing Negative Consequences
When developing a classroom behavior management plan, it is best to create a negative consequence hierarchy that ranges from the least-intrusive (e.g., rule reminder) to the most-intrusive (e.g., office referral). When a student engages in inappropriate behavior, the teacher should begin by administering the least-intrusive consequence. If the student continues to misbehave, the teacher should administer increasingly intrusive consequences until the misbehavior stops. For students who frequently engage in inappropriate or disruptive behaviors (i.e., repeat offenders) or commit a major rule violation (e.g., fighting), it may be appropriate to skip the least-intrusive consequences in order to administer more-intrusive ones. The table below depicts a negative consequence hierarchy and common examples of consequences for secondary students.
Negative Consequences
Examples
General Reminder

Non-verbal response (e.g., pointing to rule)
Verbal reminder of rules
Verbal warning

Individual Reminder

Non-verbal response (e.g., a stern look, proximity control, pointing to rule)
Verbal reminder of rules
Verbal warning

x

proximity control

A strategy in which the teacher reduces the physical distance between herself and a student as a way to remind that student of behavioral expectations.

Loss of Privilege


Seat change
Small privilege temporarily revoked

Student Conference

Brief discussion of behavior between teacher and student

To conduct a student conference, the teacher should:

First, make sure the conference is held in a location away from the student's classmates (e.g., in the hallway).
In a neutral voice, describe the misbehavior and explain how it negatively impacts the student or classroom.
Ask the student questions to learn why the misbehavior is occurring (e.g., Is she sitting too close to a friend? Is there a problem outside of class?).
Discuss some ways to stop the misbehavior from continuing. Allow the student to offer solutions.
Remind the student of the next consequence he will receive if the misbehavior continues (e.g., parent contact, office referral).

Parent Contact

Phone call or text parent during class
Phone call, text, or email parent after class
Phone call, text, or email parent at the end of the day

Office Referral

Written referral to office or administration
Listen as Angela Mangum describes how contact with parents is one of the best ways to reduce undesirable behaviors.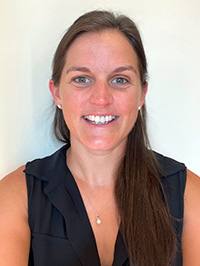 Angela Mangum
Teacher
(time: 2:06)
Transcript: Angela Mangum
My negative consequences help to maintain an effective learning environment because students know when I say I'm going to call home, I am going to call home, and it often shows them that when I say something, I mean it and I will follow through. I think that's a slippery slope a new teacher could fall down if you say, "I'm going to contact home," but you don't. I like to say. "You're choosing to do this behavior, and this is what happens when you do this" and being firm with that and following through. And I think when you follow through, you see those behaviors change because they know, "Oh, she's going to call home." And now with all the technology available to teachers and after a pandemic where everything was done via email or even text message, it opened those lines of communication more than it has ever before, at least from my experience. For me to say, "I'm going to text mom," they know it takes me two seconds to pull up mom's cell phone number and text mom. I've done it in the middle of class, and then the students get a text from their mom and the whole class is like, "Oh, she really did it." Yes, I did. I said I was going to do it, and I did it. And I think when you say you're going to do something and you do it, the behavior changes. And then when the kid comes back another day and has a really good day, I text mom again and say, "Today we had a great day, and this was what Johnny did, and it was awesome." Making sure that the parents are getting both, because not any person, not any kid is all bad all the time or all good all the time. That second text, I think, is more important than the negative one, because they might be used to getting those negative text messages or negative emails all the time, but that one positive one might be the only one they've gotten in three years, and that's the one that makes the bigger difference.
Activity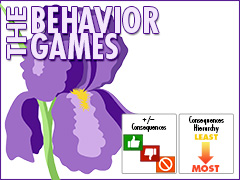 Now that you've learned about positive and negative consequences, let's put your knowledge to the test.
Delivering Consequences
As with positive consequences, negative consequences work best when teachers:
Apply them consistently
Are in close proximity to the student
Make direct eye contact
Link the consequence to an expected rule, procedure, or behavior
Additionally, it is easy for a teacher to become upset when students behave inappropriately. When this happens, the teacher may respond in anger or frustration and deliver negative consequences arbitrarily. Teachers can respond more effectively if they:
Use a calm voice
Are firm yet respectful
Are neutral and anger-free
Never accept excuses, bargaining, or whining
As teachers develop consequences, they should make sure to support all students in their classrooms. To develop more equitable classroom consequences, teachers can:
Implement classroom disciplinary practices that focus on teaching appropriate behavior
Deliver consequences that allow students to learn appropriate behavior within the classroom rather than further excluding them from learning opportunities through exclusionary practices (e.g., time-out, detention, visit to principal's office)
Tip
Keeping track of consequences allows teachers to deliver consequences fairly and without bias. Doing this helps teachers see how frequently they deliver consequences, who they give them to, and how severe those consequences are. They can also ask other teachers or an administrator to observe their classroom and document whether they are delivering consequences in an equitable manner.
Listen as KaMalcris Cottrell discusses how negative consequences should be equitable and appropriate to the infraction. Next, Andrew Kwok discusses the need for teachers to consider student intent when delivering consequences. Finally, he discusses restorative practices (sometimes referred to as restorative justice) as a means to reestablish relationships after delivering consequences.
x
Restorative practices
Any of a number of actions that replace punishment-based discipline methods with positive ways for students to address wrongdoing. Restorative practices focus on communication, problem-solving, and repairing relationships in the classroom.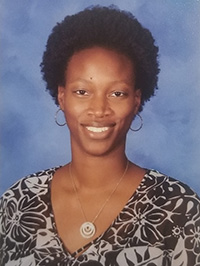 KaMalcris Cottrell
School Behavior Support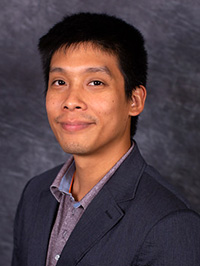 Andrew Kwok, PhD
Assistant Professor, Department of Teaching, Learning, and Culture
Texas A&M University
Equitable and Appropriate
(time: 2:27)
Considering Intent
(time: 2:29)
Restorative Justice
(time: 2:23)
Transcript: KaMalcris Cottrell
Negative Consequences Should Be Equitable and Appropriate
If the boundaries are broken, a negative consequence should be assessed. The consequence should fit the infraction. If Sally is going to not raise her hand and yell out, she shouldn't be sent to the office. That consequence doesn't fit the infraction. So I think it's important that we have steps for negative consequences, and if they are followed through, hopefully we don't get to the point of an office visit or having to leave the classroom. But if your boundaries are broken, I think it's important to give that negative consequence and be consistent with it and be equitable with it. So if a male is out of his seat running out of the classroom, they will receive the same consequence as a female. So I think with your negative consequences, remember to keep them equitable, most importantly, and make sure the consequence fits the infraction.
The negative consequences shouldn't be based on anything outside of the classroom. Majority of the time, that student has no control over what's happening outside of the classroom. This is their safe space. So we want to maintain it and keep it their safe space. So we don't want to reference things that they don't have any control over that might make them feel less than because that's truly not the case. So as you're delivering a negative consequence, make sure that it's equitable, make sure that the consequence fits the infraction. You don't want to be any more harsh to a person of color or any more strict with a boy than you are with a girl. Just make sure that your consequences are, across the board, level. If you have a calm-down space, it should be comfortable for a male or female. It should be in a space that's safe, and the color of the skin should never factor into your consequences and for that matter should never factor into your positive consequences. Really try to check yourself. And it might be something that you have to really self-reflect on to see if that's one of your implicit bias, because you may be doing it and not be conscious of it, and the student may realize it but not quite understand it. So, again, that could give that feeling of less than, so we want to make sure that we're equitable with our positive and negative consequences.
Transcript: Andrew Kwok, PhD
Considering Intent of Consequences
When delivering consequences, teachers should always consider the intent from the students. They need to think about why a student acted a certain way in order to get to the root of the issue and be able to address it from that sort of manner. In general, teachers for dealing with negative consequences need to always consider the severity and the background that led to those specific actions and the type of consequence that needs to occur afterwards. The idea of to praise loudly and to correct softly is super helpful for all teachers. It's so easy to only focus and then draw attention to negative actions that happen in the classroom. And so it's up for the teacher to turn the page and focus on the positive and to make that known to others. Oftentimes, there's one or two students that is misbehaving, but that also means that there's 20 or 30 students who are behaving positively. And to be able to highlight and to publicly celebrate those who are doing the correct things oftentimes helps to correct the misbehaving student to recognize that they are not on-task or doing what's necessary. And so the more teachers can focus on that, the easier and the more positive classroom environment they are creating. One thing that teachers should consider is that the consequences should always be logical to the action. Teachers should have a set understanding of consequences that they provide, such as an increasing ladder of actions that happen as a result of misbehavior or of positive behavior, but it doesn't necessarily mean that each and every misbehavior should automatically follow suit with that. It should be a guide, and it should allow the teacher some flexibility in terms of dealing with the behavior or the actions that happen within the classroom. One thing that often happens is that beginning teachers can often get themselves in trouble because they escalate things within the classroom by solely following through on these specific charts, as opposed to not considering the severity of the action or failing to recognize the root of that misbehavior. Teachers need to think about what best can help those students to get back on track with the learning.
Transcript: Andrew Kwok, PhD
Restorative Justice
So, one thing to consider in terms of implementing consequences is not just providing that consequence, but also what is the next step and how can you restore things and make things right afterwards. Students obviously don't like to receive consequences and they could potentially hold anger or resentment or frustration against the teacher, which could then exacerbate things even further. And so the more the teacher can work with that student to figure out why did that behavior happen in the first place, how can we prevent it moving forward, and then work from a clean slate moving forward can allow for that teacher to be successful.
Restorative justice is the opportunity for teachers to work with students, particularly the one that has caused harm in the classroom through a misbehavior or something of that nature and helps to restore that individual with the teacher and the classroom environment by opening up discussion of why that misbehavior or action happened, and who did it harm and how can things be changed moving forward? So even though it may be just from that teacher and the student, you could also have harmed other individuals. And so it brings into a safe space of discussing the action that occurred and the consequences that it had on potentially multiple parties and being able to then utilize that information to restore what has happened within the classroom to help make things whole again and be able to integrate them back into a safe learning environment.
That also depersonalizes things a little bit more because it's easy for the teacher to take those actions as a personal infraction on them as opposed to a child is just being a child. And when you take things personally, you often will respond in a defensive mode and cause an escalation of that interaction moving forward. So the more that the teacher can work through these steps of trying to restore and build that trust again and build the opportunity for that student to participate back into the safe learning environment, the easier it will be to consistently give that consequence and work with those students moving forward.
Keep in Mind
Teachers can use surface management strategies, such as redirecting or intentionally ignoring the student, to prevent, interrupt, or stop minor undesirable behaviors and thus avoid the need for negative consequences.
| | |
| --- | --- |
| Strategy | Definition |
| Redirecting | Asking the student to do a task, such as reading or answering a question, to refocus the student's attention. |
| Planned ignoring | Intentionally dismissing or not acknowledging a student's behavior as long as the teacher is confident that the behavior (e.g., tapping a pencil) will run its course and will not disrupt or spread to others. |
| Signaling | Using a variety of nonverbal signals (e.g., establishing eye contact, clearing one's throat) to communicate disapproval of the student's behavior. |
| Proximity control | Reducing distance between the student and the teacher that helps the student to control impulses. For more information on this practice, review the following IRIS Fundamental Skill Sheet: |
| Interest boosting | Displaying genuine interest in a child's work or interests (e.g., sports, pop culture, movies) to help build a relationship and rapport, which in turn might increase the student's motivation to continue to work on the assignment. This is useful when a student's interest in a task is waning or when she is becoming restless. |
| Use of humor | Using a humorous comment or joke to ease a tense or anxious situation. However, the teacher should never make a student the brunt of the joke or humorous comment. |
| Hurdle help | Assisting a frustrated, overwhelmed, or unmotivated student (e.g., by working the first two or three division problems together) to help her to get started and to become invested in the task at hand. |
| Removing the object | Directing a student to put away the distracting object (e.g., cell phone) so that he is better able to concentrate on his assignments, observe classroom rules, and continue to learn. |
| Antiseptic bouncing | Temporarily removing a student from the setting (e.g., letting the student get a drink of water or deliver a message to another teacher) to permit her the time to regain composure and control her behavior. This strategy is not designed to punish the student. |
Listen as Melissa Patterson describes how she gives negative consequences in her classroom. Next, KaMalcris Cottrell discusses some considerations for delivering negative consequences. Finally, Lori Jackman describes what can happen when a teacher becomes upset and lets her emotions guide how she delivers a negative consequence.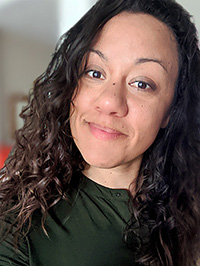 Melissa Patterson
Teacher
(time: 2:57)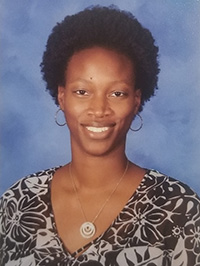 KaMalcris Cottrell
School Behavior Support
(time: 2:52)
Lori Jackman, EdD
Anne Arundel County
Public Schools, retired
Professional Development Provider
(time: 0:49)
Transcript: Melissa Patterson
I try to keep negative consequences to the individual student. I think we've all learned that shame is not the appropriate way to end negative behaviors and encourage positive behaviors. So instead, I will address it immediately. "That's not an appropriate behavior. We'll talk about it in a minute" and then finish whatever lesson or piece of the learning that we're doing in that moment and then have a separate conversation with that student outside of the classroom. Quiet, levelheaded, level-toned conversation. "Why do you think we're having this conversation? Do you understand why that behavior is not appropriate? What can we do together to make sure that that behavior isn't repeated?" That doesn't always work, but in approaching it in that way they understand that I'm there to help them reach that level of expectation. I'm not there to discipline them, I'm not there to punish them, but to make them realize why the expectation is important, how they didn't meet that expectation, and what they can do going forward to meet it. Sometimes that ends the behavior, and that's great. They've recognized their situation, and they've remedied it. Sometimes I call home with them in the room so they can immediately speak to the parent and have an opportunity to give their side once again, always giving them some kind of power back. I try very hard not to call home at the end of the day, but to call home as soon as I have the opportunity to do so, so it's fresh in the child's mind, it's fresh in my mind, and so that they know there's an immediate consequence for that behavior.
Having that immediate response helps the student regulate the behavior going forward. "Oh, I remember that when I did that last time this happened, so I'm not going to do it again." But also that cool, calm, and collected tone when assigning a consequence, giving yourself time to regulate your response. A lot of times, we get heated in the moment when assigning a consequence, and it can come out really negative. But we want to make sure that when we're assigning a consequence, when we're talking about those expectations that need to be met, that we are doing so in as calm of a manner as possible so that the student understands, "You're not a terrible person. You just didn't reach the expectation that I asked for." It's really important to reflect on how we would like to be corrected in a situation. I would never want my principal to call me out in front of 120 other teachers to say that I didn't do the attendance correctly or I wasn't on time to school. I would much rather my principal pull me aside and have a separate conversation about the expectations that I should be reaching and how I'm not. It's really important to have those conversations, not necessarily privately, but definitely in a reduced setting so that they understand that this isn't about embarrassing you in front of your friends. This is about making sure that our environment is a safe and comfortable as possible.
Transcript: KaMalcris Cottrell
I think it's important to let the class know what the expectations are at the beginning of the year, mid-year, and at the end of the year. So that follow-through, the consistency of maintaining our rules. So if you didn't allow call-outs at the beginning of the year, don't let them start to call out in the middle of the year, because the end of the year is going to be either you fighting to get them back to not calling out, or at that point, sometimes you just want to throw your hands up. But I think it's important to maintain the rules, the consistency throughout the year. With our different holiday breaks that come in, I think it's important to review the rules, when we come back, touch base, make sure that everybody's on that same page. And I tell them, Ms. Cottrell's ready. Are you ready? Here's what I'm going to do. Here's what I'm expecting you to do. And we can get back into the flow after the holidays. It seems like students benefit from reminders, so I don't mind giving reminders. And nonverbal is great, or verbal if it has to be. A few verbal within a short time, something else needs to happen. So that next action step, we need to know what's going to happen in the meantime. I don't want to throw that action step on the fly. I want to make sure it's thought out. OK, if Johnny is calling out consistently, and I've given him four reminders in the last half an hour, something else needs to happen. What's going to be my next action step for calling out, whether it's Johnny or Susie or Kevin, Jerome, Nancy, it doesn't matter. This is my next action step for my call-outs. What's going to happen next? Because the reminders are not working.
I think it's important to avoid the power struggle within your classroom, so have a system set up. So maybe the calm-down corner is the best case, and it's nice to have a reflection sheet there, depending on what level you're working with. Some kids can usually break down what the infraction is and maybe one of their ideas to change it. And within that time—I wouldn't give it all day—but somewhere in that time I would touch base with them to say, all right, thank you. Yes. You're acknowledging that you were calling out, and, oh, I love your idea. You should try raising your hand. Let's work on that. OK, and the first time that kid raises his hand, I call on him to say this is what you said you were going to do. You're trying it. I'm going to acknowledge your effort. What do you have to say? Thank you for raising your hand. It always comes with a thank you for raising your hand, because you're acknowledging their action steps to change their behavior in a positive way. And I always use short directions. Too many words get things mumbled. It can overwhelm a child, so short directions and leave it there.
Transcript: Lori Jackman, EdD
There are times when our students may get the best of us, and we may not follow the system as closely as we should. I'm guilty of sentencing a child to lunch detention for the rest of 7th-grade, which after a couple days of cooling off realized that really did me no good and did him no good. I think there's times when our emotions get caught up in the interaction with our students, and we may say or set up some kind of consequence that isn't really connected to the management system and isn't really beneficial in helping change that student's behavior. The best thing that I have found to do when I did sentence that child to lunch detention for the rest of 7th-grade is to talk to him and say, "I was really upset, and I didn't really mean to do that, and this is what we're going to work out from here."
Research Shows
Negative consequences need to include a range of responses, from mild (e.g., making eye contact) to moderate (e.g., changing student's seat) and finally more serious (e.g., removal of student from class)


(Evertson & Poole, 2008)

Teachers must teach and implement a hierarchy of consequences.


(Simonsen, Fairbanks, Briesch, Myers, & Sugai, 2008; Alter & Haydon, 2017)

It is important to ensure the number of student corrections are not greater than the number of student positive recognitions.


(Simonsen, Fairbanks, Briesch, Myers, & Sugai, 2008; Scott, 2017)

Negative consequences, particularly exclusionary consequences (e.g., office referral, suspension), can have negative impacts on student outcomes that include lower academic achievement as well as higher rates of grade retention and drop-outs.


(Anderson, Ritter, & Zamarro, 2019)
Activity
Now it is your turn to create a list of possible negative consequences for your students. You can develop a hierarchy of negative consequences for your classroom (current teachers) or for the grade level you hope to teach someday (future teachers).