Mrs. Shell mentioned an organization called Bookshare that provides text in alternate formats. What do you think alternate formats are? What further information would you want about this service?
Page 6: Locating Books and Materials
Anyone can search the online library for a book or other resource. However, an organization or Member must establish a membership with Bookshare before they can download these resources (downloading books is discussed on the next page).
Activity
Your school needs help identifying books for its summer reading list. Click the movie icon on the right to view a tutorial on the various ways to locate books and other materials on the Bookshare Website. Then follow the steps below to begin locating books for the summer reading list:
Show video "How to find books on the Bookshare Website"
Transcript: How to Find Books on the Bookshare Website
One way to look for books in Bookshare is to browse the collection. To select Browse at the top of the Bookshare Website, and you'll see a list of categories available for browsing. Let's talk about searching for books in Bookshare. Recently we improved the search features of Bookshare's Website. Now your search experience will feel very similar to the online searches you're used to conducting.
There are two main ways to search for books in Bookshare: Standard Search, which is the box at the top-middle of the Bookshare homepage, and Advanced Search, which requires selecting the advanced search link underneath the standard search box. Every time you use Standard Search you are searching the entire content of all the books in Bookshare. In general, author matches will come first then title matches and then content occurrences. For instance, typing "William Shakespeare" will return all books authored by William Shakespeare, and then all books that contain "William Shakespeare" in the title or the text, and then all books with either "William" or "Shakespeare" in the title or the text.
We recommend using Advanced Search, which allows you to search specifically by title, author, ISBN, and publisher. You can enter information in one, two, three, or all four of these fields to target your results. The more of these fields you use, the more narrow your search will be. In Advanced Search, Bookshare will only search the particular field in which you enter information. Full-Text Search allows you to search the full text of all the books in Bookshare. This is particularly helpful if you know a phrase or a quote from a book but don't know the title or the author of a book for instance. Full-Text Search allows you to search the entire text of all the books in Bookshare, rather than just those meta-data fields. In Advanced Search, you'll see that you can also specify the quality, the language, and the grade level of the books that you want to find. And, lastly, the Sort Results field allows you to select how you want your results sorted.
There is a third way to search for books on Bookshare called Quick Search. This works the same as Standard Search, but it's great for those who find it easier to be taken directly to a search box rather than have to locate the search box in which to enter the criteria. These members can log into their account and then select Quick Search at the top-left of the Bookshare Website. They'll be taken to a page with just the search box on it and they can bookmark that page for future use.
(Close this panel)
Select a school level (e.g., elementary, middle, or high school).
Choose two of the topic areas for the school level you have selected.
Find at least three books from the topic areas you have selected to take back to your school's summer-reading-list committee for review.
Describe the search strategies you used to find your books.
Elementary School

Middle School

High School

Topic Areas:

Newbery Award
Environment
Animals
Sports

Topic Areas:

Civil War
Biography of a U.S. President
Fiction
Mysteries

Topic Areas:

Famous Person (contemporary)
Politics
Economics
Classics
For Your Information
The function and appearance of the Bookshare search tools has changed and improved over time. For instance, Bookshare enhanced those features by adding a Full Text Search capability to allow users to look through the contents of every book in its library. A search for "William Shakespeare" will identify all books with William Shakespeare as author and all those in which his name appears in the title or text.
One method of searching for books is to use the Browse feature. This commonly used feature helps teachers and students to explore the many available offerings in the Bookshare library. Click on the bookshelf links below to learn more about each option.
In addition to the categories listed on the bookshelf above, the Browse feature also provides the option of selecting demo books or of selecting books by languages. There are a variety of titles to choose from in Spanish and other languages.
For Your Information
The qualifications for obtaining textbooks and educational materials from the National Instructional Materials Access Center (NIMAC) have one more requirement than the qualifications to access Bookshare. In addition to a print disability, to access NIMAC textbooks, the student must have an IEP. A student Member cannot access the NIMAC resources; instead, these materials must be obtained by a Primary Contact or a Sponsor. If the textbooks and supporting materials are not in Bookshare and are in the NIMAC, the Primary Contact or Sponsor can request them. It may take up to two weeks for Bookshare to obtain the materials from the NIMAC and convert them to student-ready formats. Click here for more information about requesting a NIMAC textbook through Bookshare.
Listen to David Rose explain how the NIMAC gets its materials (time: 1:52).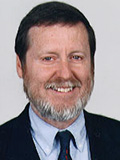 Transcript: David Rose
NIMAS is a piece of federal legislation, and it stands for the National Instructional Materials Accessibility Standard. And it is a revolutionary law that begins to change the playing field within classrooms. And its primary thrust is to recognize that traditional printed materials do not have flexibility; therefore, some students are unfairly disabled by the materials themselves. So the law calls for a new standard, the National Instructional Materials Accessibility Standard. And what NIMAS requires is that we have digital versions, digital source files of a textbook for example, which then because of how flexible digital technology is can come out in many different things. It's a braille version, as a Web-based version, as a talking book, and so on. Digital source files are very flexible and can come out in a different form for different students. So the law says that we must provide those options for students. The NIMAC, N-I-M-A-C, is the National Instructional Materials Access Center, which is a repository where all of the digitized books are available. Publishers in the United States deposit their digital versions of their textbooks in the NIMAC center so that schools, districts, states can easily get them, make them into the versions that are easy and appropriate for each student in their classroom.
In the movie below, Bonita describes locating newspapers for a class and books for pleasure reading (time: 1:06).
Transcript: Locating Newspapers for a Class
Bonita: In history, we are doing, like, current events, so I can open my New York Times, and I can open it and I can read, like, an article about, like, anything I want. I also use Bookshare after my homework is done. And I use it for romance novels. I can take my computer and take it anywhere I want to. You can, like, search the title. I like Bookshare!