What can teachers do to improve their students' reading comprehension?
Page 4: Overview of the CSR Reading Strategies
CSR consists of four reading strategies that students apply before, during, and after reading a passage in a peer-mediated learning environment. Research has shown that these strategies—the Preview strategy, the Click and Clunk strategy, the Get the Gist strategy, and the Wrap Up strategy—are effective methods for improving reading comprehension. The table below includes a brief description of each.
 
Strategy
Description
Before Reading
Preview
Students activate prior knowledge and make predictions about what they will learn from the text.
During Reading
Click and Clunk
Students monitor their comprehension of vocabulary as they read, applying fix-up strategies to infer the meaning of unknown words by their context.
Get the Gist
Students identify the most important information contained within each section of text.
After Reading
Wrap Up
Students generate questions and answers based on the information in the passage they have just read.
Procedural Considerations
When teachers implement CSR, they need to keep several things in mind:
Opportunity for practice — Because CSR incorporates multiple strategies, students will require time and opportunity to learn each strategy before they are able to use them effectively in combination. The teacher instructs the students on how to use each strategy until students are able to perform it independently.
Support for students — Once the students have mastered the strategies, the teacher should introduce longer sections of text (e.g., first paragraphs, then sections, then chapters). Teachers should also help students to make connections between the content and their prior knowledge.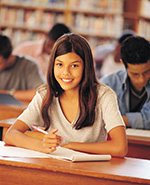 Student progress — As students utilize the CSR approach, they will apply each strategy in turn. It is beneficial for students to record their thinking for each strategy in their learning logs. Students use learning logs to:
Record their predictions, clunks, gists, and wrap up review questions
Create a permanent record so that teachers can review their progress
Study for future tests and quizzes on the material
Keep track of their learning and create a basis for follow-up activities