What are some general instructional practices that can be beneficial to students who are learning to speak English?
Page 6: Activate Background Knowledge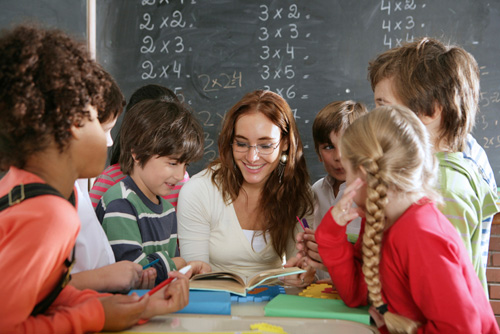 Among the more effective instructional techniques available to teachers is to tap into their ELL students' background knowledge. Background knowledge helps students make connections with new information and helps them understand concepts. When teachers make connections between the lesson and their ELL students' backgrounds, they validate their culture and experiences and may facilitate greater interest in the lesson. Teachers should take care to consider their students' cultures, as well as the experiences they bring to the classroom, and should provide additional classroom experiences for students who do not have the necessary background knowledge for particular lessons.
Activating background knowledge can:
Make learning easier and more meaningful
Stimulate interest in the subject matter
Boost motivation

Teachers can connect new concepts to students' prior experiences and previous learning by:
Asking students to brainstorm about what they already know about a topic
Making explicit connections between previously learned concepts and new ones
Using graphic organizers and other visuals to show the connections between students' prior experiences and new knowledge
Developing learning activities that are relevant to students' cultural experiences
Asking students to think about and write down what they know about a new topic and then share their ideas with a partner
Teaching new vocabulary words by making connections to students' background knowledge
Example: Ms. Westerman, a sixth-grade science teacher, and her colleague, the bilingual education teacher, know that Chandra grew up near a river valley. Whether in science class or in the bilingual education class both teachers tap into Chandra's background knowledge to help her learn new vocabulary words. For example, Chandra does not know the word tributary, but she knows first-hand that smaller rivers or streams flow into larger ones. Ms. Westerman uses a map to show Chandra how the rivers flow near her previous home to illustrate the meaning of tributary. She uses Chandra's experiences to help other students in the class increase their understanding of the science lesson.