How can educators recognize and intervene when student behavior is escalating?
Page 8: De-escalation
Once the Peak Phase has passed, the student enters the next phase of the cycle—De-escalation. During this phase, the teacher should take steps to reintegrate the student into the classroom environment with dignity and respect.
What a Student Looks Like
Student behavior in the De-escalation Phase can vary. Depending on the student, they may:
Be confused or disoriented
Withdraw
Deny any responsibility or involvement
Attempt to blame others
Try to reconcile with those they harmed or offended
Be willing to comply with explicit directions
Refuse to discuss the incident
Strategies To Implement
During this phase, a student needs time to cool down so that she can reintegrate to the classroom and its demands. The table below lists steps and tips for each. Developing a procedure for this at the beginning of the year may help to more effectively de-escalate a situation and prepare a student to reacclimate to the learning environment. This procedure may vary depending on the nature and severity of the peak behavior.
Steps
Tips

Provide the student the time and space to cool down and to reflect on his behavior.

Either designate an area inside the classroom or identify another room where the student can cool down. If in a different location, have another adult accompany the student from the room to that location.
Make sure the student is not in close contact with other students.
Give the student a few minutes—perhaps five or ten—to collect herself and re-engage in instruction.

Note: This is an opportunity for the student to cool down. It should not be confused with seclusion and should not be used as a form of punishment.

Resume regular schedule.

While the student is calming down in a separate area:

Restore calm to the classroom.
Continue with the regularly scheduled activity.

Once the student has calmed down a bit, provide an independent instructional activity.

The instructional activity should be at or below the student's level so that the student can be successful.
Choose an activity that requires the student to do something active (e.g., solving math problems, filling out a graphic organizer).
Avoid topics or activities that are likely to trigger the student again.
Be explicit about what you expect the student to complete and the quality of the work.
If the student is resistant, just ask him to complete the first one to two items and then circle back with him to review his work and acknowledge his effort.
If the student does not meet the expectations, allow the student more time to comply. Reintegrating the student before full cooperation has been achieved may cause the behavior to re-escalate.

Work with the student to complete a debriefing behavior form detailing the acting-out incident.

Prompt the student to think through what happened, reflect on what could have gone differently, and fill out the debriefing form.
Some students may need help from the supervising adult to complete this task.

Click below for a sample debriefing form.

Note: This is a time for the student to self-reflect. It is not a time to engage the student in conversation about his behavior, which could inadvertently result in the student's behavior escalating again. The debriefing behavior form will later be used in the Recovery Phase.

If applicable, ask the student to restore the environment (e.g., picking up papers thrown on the floor).

It is important to hold a student accountable for his behavior and any damage that may have resulted. This might not be feasible in some situations (e.g., The student is removed from the room immediately, and the room must be put back in order before instruction can resume).
In this video, Ms. Harris illustrates the steps that teachers should take during the De-escalation Phase (time: 2:54).
Transcript: De-escalation Phase
Teacher: Class, continue working while I speak with Dr. Wheby.
[Ms. Harris opens the door for Dr. Wheby and Ava to enter the classroom.]
Teacher: Hey.
Dr. Wheby: Ava and I just took a walk to cool down. She's filled out her debriefing form. I think she's ready to get back to go to work. I also talked to Dr. Thouman. He knows that she's going to be late for his class. So you'll have time to talk with her after this class.
Teacher: Okay, great.
Dr. Wheby: Do you have something you want to say?
Ava: I'm sorry for how I acted.
Teacher: Hey, I appreciate that. We can talk later about what happened. Go ahead and just grab a new tablet and have a seat. And if you have any questions, just raise your hand for me. Okay?
Ava: Okay.
Teacher: All right. Thank you.
Dr. Wheby: Thank you.
[Ava sits down at her desk with a new tablet.]
[ Johanna Staubitz commentary ]
In this clip, the principal returns Ava to the classroom, and Ms. Harris, Ava, and the principal touch base about some logistics like Ava having completed the debriefing form, when she and Ms. Harris will have a chance to talk about the incident, and ultimately Ava, at prompting from the principal, apologizes to Ms. Harris. And that's one sign that she's entered the De-escalation Phase and is no longer in Peak. That and she's not shouting and swearing and running. She's there, so she's trying to repair. She also appears pretty withdrawn, which is very normal and a sign again of de-escalation following a peak in behavior. So what happens next is Ms. Harris asks Ava to return to her work, and this is a really good idea under the circumstances. Remember that the work the problem with the work, the original activity, researching the historical figure and writing about them, wasn't challenging for Ava. That wasn't the issue. It's not that the work was too hard. It was the contrast between the previous activity, winning the game, and the kind of attention-lean situation of the independent work. So that transition is long past now. I think Ava has had time to adjust to it, so it makes sense that Ms. Harris has her go ahead and start back on the task that was in place at the time Ava left the classroom. And it's also as a bonus probably better for a student like Ava, who's so sensitive to what her peers think, and after an incident like this where she stood out so much in a way that she probably doesn't feel good about, to be doing the same thing her peers are to help restore her sense of dignity and belonging.
If a student has met the expectations for completing the independent activity and the debriefing behavior form, this typically indicates that the student's behavior has de-escalated. It is now more likely he will be able to return to the classroom without incident.
Once a student has exited the Peak Phase, it is critical that the teacher support him through the De-escalation and Recovery Phases. When the teacher does this, the student is less likely to engage in further challenging behavior and can more successfully return to the Calm Phase. Kathleen Lane and Janel Brown explain more about how a teacher can support students during the De-escalation Phase.
Kathleen Lane, PhD, BCBA-D
Professor, Department of Special Education
Associate Vice Chancellor for Research
University of Kansas
(time: 1:23)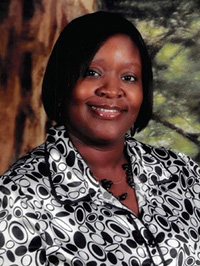 Janel Brown
Behavior Interventionist
(time: 1:57).
Transcript: Kathleen Lane, PhD, BCBA-D
Most of the time during this de-escalation phase, the student is not going to want to talk about what just happened. And most oftentimes the teachers [laughs] honestly don't want to talk about it either because they're concerned about re-escalating the student. The good thing is, though, at this particular phase, students are usually really receptive to directions. So we need to figure out a way to give them a way to get out of this situation with some dignity. Oftentimes, teachers will do this by letting the student sit in a different area of the classroom, not a time-out area, but a separate space where instruction typically occurs. Then you can give them an independent activity that's at their instructional level. So it might be a worksheet. It could be doing a journal entry. And you can give them a prompt along the lines of "Go ahead and write about just what happened." But it has to be short. It has to be something they can do independently and successfully. And it removes them from all the attention that they're getting from other students in the classroom. So this gives you as a teacher, a couple of minutes—not too many—just like two or three, to get everybody else back on track and engaged in instruction. That's how we're keeping instruction moving forward so that you can give the student who just had that big challenge an opportunity to calm down, refocus, and then we can re-approach the student in the next stage.
Transcript: Janel Brown
In that de-escalation phase, you don't want to jump right in and try to have that conversation with that student. Because nine chances out of ten, they're not going to do it. What you could do is give them an assignment that's less stressful. Sometimes kids can put on paper what they can't say in words. Give them a pencil and a sheet of paper. They can draw it, their emotions, on the paper, they can write about it. Once they've done that, "Okay, I see that you wrote this. You drew this picture. Could you just explain to me what's going on? Could you help me to understand what you meant by this and what you wrote?" And that's how you want to slowly get that conversation going with your students. You have to allow them to take ownership of what happened, why it happened, and next time when I feel that this is going to happen again, what can I do differently to handle what that issue is? After they take ownership, for instance, this boy who threw the nails, the scissors, we've had bookshelves turned over where books all over the floor. So once they have come down from the peak and maybe you've had a little discussion about what happened, what could be done, they do have to go in and fix it. "You did not have help throwing this down, so you will not have help picking it up. Do you understand?" That's just a part of the whole process. Nobody's going to clean up your mess, if you turn over a desk, you're going to pick it up. If you turn over chairs, you're going to pick them up. It's just ownership for what they have done and taken responsibility for. You can't do it for them. They have to do it.
Activity
Watch this video of Sam in the De-escalation Phase and respond to the following prompts. You may type your answers in the field below the video. However, this field is provided for reflection purposes only; your answers will not be available for download or printing.
Using the table above, identify the steps (and tips) Ms. Harris implemented to de-escalate Sam's behavior.
Explain why Ms. Harris may have executed the steps the way she did.
Transcript: De-escalation Phase
[Ms. Harris circulates around student desks.]
Teacher: Great job. Great.
[Ms. Harris places post-it note on Sam's paper that reads, "Hey, I know you're upset. Take a minute. Is there anything I can do to help?"]
Teacher: Sam, are you feeling okay?
Sam: Yeah. I was just really frustrated.
Teacher: Yeah, I understand. This stuff is hard, and I'm trying to push you because I know how smart you are. Can you go ahead and pick up your text off the floor and fill out this form for me while everyone is finishing up their reading. [Ms. Harris places debriefing form on Sam's desk.] And then we can talk later about what happened.
Sam: Yeah, okay.
Teacher: Thank you.
[Sam picks his text up off the floor.]
Now that you've had a chance to reflect, listen to Johanna Staubitz's feedback (time: 1:59).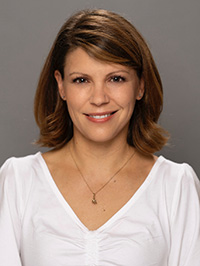 Johanna Staubitz, PhD, BCBA-D
Assistant Professor
Department of Special Education
Vanderbilt University
Transcript: Johanna Staubitz, PhD, BCBA-D
Ms. Harris implemented several steps and strategies to de-escalate Sam's behavior. At first, she provided time and space for Sam to cool down and reflect. She waited before approaching him following the peak in behavior, profanity, ripping the book. And then she dropped a note to communicate with him in a way that drew as little attention from others as possible and used that to convey some empathy. Then she waited a little longer, so again providing time and space, and checked in in a supportive way. "Are you feeling okay?" And she says some things like "This can be hard. I know how smart you are." That could reassure Sam a little bit about those things he was insecure about that relate to the trigger of not knowing what to do and being worried about showing people that he doesn't know what to do.
Notice that there are steps for de-escalation that are listed in sequence, but Ms. Harris deviated from those steps in a couple of ways, and she did them in a different order. Individualization is always going to be necessary. Ms. Harris knows Sam well and was able to modify these steps to really fit Sam's needs while still staying true to the things that make them effective at de-escalating behavior. For example, some of the good judgment calls she made were ones that were matched to Sam's insecurities that really at the core of the initial trigger of the whole episode, which was Sam not wanting peers to know that he didn't know what to do, not wanting to be seen as dumb. So allowing Sam to cool down in his own space allowed him to not be further distinguished from his peers because he's going somewhere separate to meet his separate needs. Allowing him to start on the debriefing form instead of an academic assignment was pretty smart because another academic assignment could have served as a new trigger. We know that Sam needs a lot of help understanding how to get started because of some of his executive function issues that come with his ADHD. She also had him restore the environment, but really in a simple way, just picking up the textbook he threw, so he had a chance to be successful by doing that.
For Your Information
As Johanna Staubitz mentions, Sam has executive function issues related to ADHD. Executive functions are the mental processes that control and coordinate activities related to learning. Executive functioning is not the same as intelligence. Even students who are quite intelligent might experience difficulties with executive function processes related to learning, such as:
Processing information
Retaining and recalling information
Organizing materials and managing time
Selecting, monitoring, and using effective learning and study strategies