What are Mr. Logan's roles and responsibilities, and what types of services should he provide in a school setting?
Page 1: Roles of the School Nurse
When he considers Megan's situation, Mr. Logan first must understand that his roles as a school nurse may vary from his responsibilities in a medical facility. One of the foremost authorities on school health services, the National Association of School Nurses (NASN) has established some clearly defined roles for school nurses. (Keep in mind, these roles are further affected by regulations in each state's nurse practice act.) Look at the table below to see how all of these roles reiterate and support one primary goal: to promote health services and education for all students. Click on each role in the box to find out more.
x
nurse practice act (NPA)
The nurse practice act is a set of laws established by each state to regulate the parameters of the nursing profession, for the public's best interest.
School Nurses' Roles
Mr. Logan knows the importance of confidentiality through his role in the hospital. The Health Insurance Portability and Accountability Act (HIPAA) regulates the privacy of patient records in medical settings, and in schools the Family Education Rights and Privacy Act (FERPA) protects the privacy of student education records, including school medical records. This applies to schools that receive any type of funds from the U.S. Department of Education. FERPA regulates the accessibility of student health records managed by anyone who provides school health services. Consequently, school nurses (and all school personnel) should:
Educate students and parents and guardians about their right to privacy
Train staff on the policies and procedures for protecting student privacy
Ensure that school nursing procedures are implemented in a way that protects students' privacy

School nurses make a difference! They facilitate the promotion of good health. In turn, good health allows students to focus on their academic performance.
Listen to Christy Brookshire describe some of her roles as a school nurse (time: 1:00).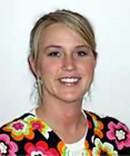 Transcript: Christy Brookshire, RN
A typical day for me usually starts between 7:30 and 7:45 in the morning. My first order of business is pulling up my daily log on the computer so that I can document student visits. You know, most of my workday consists of student visits, which range from minor abrasions—meaning Band-Aids and an ointment—to diabetes-related issues. I also administer medications on a daily basis. As for my routine patients, I have several students who have hyperglycemia, and I currently monitor one student with diabetes for blood-glucose levels three times a day. Then I also have had several students who sustained broken bones or head injuries this year; once, I even had to call an ambulance because a student hit his head and had a seizure. In terms of providing nursing services to students with disabilities, I have been working for three years with a student who has Spina bifida and requires a catheter every day in order to urinate. I see her twice a day—usually at 9:00 in the morning and then again after lunch.
Although NASN defines the roles of a school nurse, keep in mind that the organization does not set the licensure requirements for the profession. As previously mentioned, school nurses are governed by the nurse practice act of the particular state in which they practice. Because of the large number of students assigned to school nurses' caseloads, some states may permit school nurses to fulfill their roles by delegating some health-related duties to other individuals, such as unlicensed assistive personnel.
UAPs may include:
School support staff (e.g., office assistant, paraprofessional)
Health/ nursing assistants or aides
Parents or guardians
Ideally, UAPs do not include:
Unlicensed Assistive Personnel
Because school nurses are often responsible for providing health services in numerous schools, they may depend on unlicensed assistive personnel (UAP). Specifically, UAPs stand in for school nurses and cover nurses' responsibilities in their absence. UAPs should never replace school nurses and should always have appropriate levels of training as determined by the school nurse. After training is complete, the school nurse's continual supervision and evaluation of the UAP's performance is necessary to ensure that safe and effective care is being provided to students. Because UAPs take over school nurses' responsibilities, ideally teachers and school leaders should not fill these positions.