Classroom Diversity:
An Introduction to Student Differences
Initial Thoughts
Jot down your Initial Thoughts about the Challenge: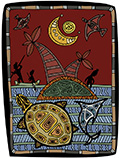 Is it important to acknowledge students' diversity in classroom settings? Why or why not?
What should teachers understand in order to address student diversity in their classrooms?
When you are ready, proceed to the Perspectives & Resources section.