What should teachers understand in order to address student diversity in their classrooms?
Page 6: Socioeconomic Factors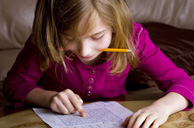 Just as students will have varied cultural backgrounds, speak many languages, and have different learning needs, so too will they come from various socioeconomic levels. A family's socioeconomic level or status (SES) is defined by the income, education, and occupation of members of the household. A family's SES is typically categorized as either high, middle, or low. It is important for teachers to understand that a relationship exists between SES and educational outcomes, specifically:

Did You Know?
One in five school-aged students live in poverty. Dropout rates for children living in poverty have steadily increased even as national high school dropout rates have steadily declined.
Students from low-SES families typically:

Achieve at lower levels than do students from middle- and high-SES families
Enter kindergarten with significantly lower language skills
Score at least 10% lower than the national average in mathematics and reading

Students living in poverty are much more likely to be absent from school, which also affects their learning.
Students of parents with higher educational levels and professional careers have stronger language skills than do students whose parents have lower educational levels because their parents speak to them more using enhanced vocabulary, longer sentences, direct and open-ended questions, questions that enhances higher-order thinking skills, and more encouraging statements.
Why SES Matters
Research shows that students from low-SES households face a variety of challenges that can lead to negative educational outcomes. Consider the story of Mark, a twelve-year-old sixth grader. He often falls asleep in class and does not turn in his homework on time. Lately, Mark seems confused about which bus to ride home. His teacher is concerned about Mark and is looking forward to discussing her concerns with his parents; however, after they do not attend their scheduled parent/ teacher conference, Mark's teacher assumes that education is not a priority in his family. After several attempts to reach Mark's parents, his teacher finally connects with his mom. Apologetically, Mark's mother explains that she was unable to attend the conference because she had to work overtime. She has two part-time jobs, and Mark's dad works the evening shift. Because of this, Mark has to care for his younger siblings, including cooking their dinner, bathing them, and putting them to bed. In addition, Mark and his family have had to move several times recently, which explains why Mark is sometimes uncertain about which bus to ride home.
Schools are often based around middle-class norms and values. Mark's teacher made the assumption that Mark's parents were home in the evenings and never considered that Mark, at such a young age, might have so many responsibilities, which contributed to inadequate sleep and incomplete homework. Like Mark, students from low-SES backgrounds might display behaviors that interfere with their ability to succeed in school. As Mark's teacher did, school personnel sometimes assume that the student in question is unmotivated, lazy, or apathetic about school. Alternatively, they might think that the student has a disability that affects his learning or behavior. The graphic below lists some potential challenges that students face and the difficulties they might experience in class.
Potential Challenges for Students Related to Low SES

Having their basic needs met
Few educational resources at home (e.g., books, computers)
Less access to enrichment (e.g., tutors, museums)
Limited access to transportation
Reduced opportunity to participate in extracurricular activities at school or in the community
Transiency or homelessness
Poor nutrition

Inadequate healthcare
Less help with homework
Delayed language development
Read to less frequently at home
More responsibilities (e.g., childcare, cooking meals) because parents are working multiple jobs or longer hours
Less supervision at home
Fewer hours of sleep
Students Might Have Difficulty
Staying awake
Concentrating
Remaining engaged
Attending school regularly
Being on time to school
Responding appropriately to authority figures
Completing or turning in homework
Bringing materials to class
Communicating with others
Performing on grade level
Staying in school and graduating

Lanette Waddell, PhD
Former Assistant Professor
Former TLUS Director
Vanderbilt University
Teachers should understand that students from low-SES backgrounds often have an independent mindset that can cause tension in the classroom. Listen as Lanette Waddell, former Director of Teaching and Learning in Urban Schools (TLUS), discusses this in more detail (time: 1:29).
Teachers should also understand the link between behavior and language skills. Students with strong language skills are better able to express their thoughts and feelings, explain or justify their needs, and negotiate with peers. Students with poor language skills more often resort to physical displays (i.e., grabbing) to express their needs or wants. An inability to explain displeasure with a friend or to find an acceptable compromise to a playground situation can result in pushing, shoving, or worse.
Listen as Dolores Battle discusses the relationship between language and behavior (time: 1:28).  


Dolores Battle, PhD
Professor Emeritus Buffalo State College 
For Your Information
Students from high-poverty backgrounds share some of the same challenges regardless of where they live (e.g., rural area, urban, suburban development).

What Teachers Can Do
Of course, not all students from low-SES households face the same challenges or behave in the same manner. Teachers who have strong relationships with their students are better able to recognize those students' needs. Nor are they alone in providing resources and support for these students. The teacher can turn to members of the school, many of whom have specific expertise (e.g., school counselor, social worker, school nurse, administrator) to help further identify a student's basic needs and link them to resources and services. Many of these supports—for example, a clothing bank or school supplies—are provided by the school. In other cases, community agencies offer supports or services—for example flu shots, dental services, or vision and hearing screenings—at the school. Schools can also link students and families to community agencies and groups for support.
In addition to helping address some of these students' fundamental needs, there are a number of ways teachers can help them to be successful in school. Although teachers should address the objectives in the table below for all students, they are especially critical for many students from low-SES households.


Dolores Battle, PhD
Professor Emeritus
Buffalo State College
Listen as Dolores Battle discusses the importance of language for developing literacy and what teachers can do to support students' learning (time: 2:14).
Activity
Three weeks into the school year, Mrs. Arellano, a tenth-grade English teacher in an urban high school, is frustrated that many of her students are still without the required materials, which cost less than $10.
Because of this, her lessons are frequently disrupted as students try to borrow materials from their classmates. Many of the students claim that they don't have the money to buy the items. Although she knows that many of them qualify for free or reduced-price lunches, Mrs. Arellano wonders how her students can afford expensive tennis shoes and mobile devices, and she doesn't understand how their families justify buying these expensive items instead of basic school supplies.
What are your perceptions about the students in the scenario? How would you handle the fact that the students don't have the required materials?
In the first audio, Richard Milner provides some insights into this situation and then in the second audio he discusses how teachers might address similar circumstances.


H. Richard Milner IV, PhD
Associate Professor
Department of Teaching and Learning
Vanderbilt University
Insights
(time: 1:45)
---
Addressing the issue
(time: 2:28)