What should teachers understand in order to address student diversity in their classrooms?
Page 5: Exceptionalities
The term exceptionalities in K–12 schooling refers to both disabilities and giftedness. The Individuals with Disabilities Education Act '04 (IDEA '04), the national law that guarantees an appropriate education to students with disabilities, recognizes fourteen disability categories. These are: 
Autism
Deaf-blindness
Deafness
Developmental delay
Emotional disturbance
Hearing impairment
Multiple disabilities
Orthopedic impairment
Other health impairment
Specific learning disability
Speech or language impairment
Traumatic brain injury
Visual impairment, including blindness
Special Education Jargon at a Glance
Students with disabilities have a right to a free appropriate public education (FAPE) in the least-restrictive environment (LRE). A student's special education services and supports, which might include related services, accommodations, and modifications, are outlined in his or her individualized education program (IEP).
Almost every general education classroom includes students with exceptionalities. Students with disabilities (ages 6–17) make up 11% of the total school population. Of these students, three out of four spend all or part of their day in the general education classroom.
Why Exceptionalities Matter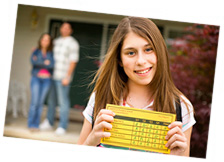 Unfortunately, misperceptions about students with exceptionalities continue to exist. Consider Angela and Robert, two students in a general education classroom. Angela has a learning disability and Robert has autism. Their teacher is surprised at how well Angela and Robert contribute to class discussions. Because Angela had trouble reading, her teacher thought she would also struggle to understand the content. To the contrary, Angela learns quite well through other formats (e.g., through discussion, auditorily), and her difficulties primarily involve written material. Likewise, the teacher expected that Robert would be nonverbal and have excessive disruptive behaviors, such as rocking his body and flapping his hands. Instead, the only behaviors of concern are his social skills, which are somewhat awkward. Robert's academic skills are at or above grade level.
As is often the case, Robert and Angela's teacher focused on the stereotypical characteristics—particularly negative ones—frequently associated with their disability labels. In fact, no two students with the same exceptionality act or achieve in exactly the same ways. It is important for teachers to learn about all aspects (e.g., motivations, experiences, goals, strengths) of their students. Indeed, once Robert and Angela's teacher started learning more about them, she discovered that—like most students—Angela and Robert have areas in which they succeed or excel as well as areas in which they need additional support. Understanding how a disability affects the student will allow teachers to make specific instructional adjustments.
Revisiting the Challenge
Some of Ms. Christie's students appeared bored and uninterested; however, some of her students have disabilities which might contribute to their disengagement. Without the appropriate instructional adjustments or supports, these students are unable to fully participate.
What Teachers Can Do
Teachers are not alone in making specific instructional decisions for students with disabilities. A multidisciplinary team develops an IEP for every student who receives special education services. These IEPs outline needed supports and services. The teacher can turn to members of this team, many of whom have specific expertise (e.g., special education, occupational therapy, assistive technology), to help her implement appropriate instructional techniques, interventions, and supports.
General education teachers should be prepared to address their students' wide range of ability levels and instructional needs. Two approaches for helping them to do so—Universal Design for Learning (UDL) and differentiated instruction—are designed to meet the needs of the widest range of students (i.e., gifted, typically achieving, struggling learners, students with disabilities, ELLs). In the case of students with disabilities, their IEPs might outline more specific supports in the form of accommodations, modifications, or assistive technology. Click on the graphic for a brief description of each.
For additional information about these areas view the following IRIS Modules:

Ginger Blalock discusses some key considerations for students with disabilities.

Ginger Blalock, PhD
Professor Emeritus
Special Education Department
University of New Mexico
Individualized
instruction
(time: 1:31)
---
Accessing the general
education curriculum
(time: 2:07)