What can teachers do to make the classroom environment more conducive to children's learning and development?
Page 5: Putting It All Together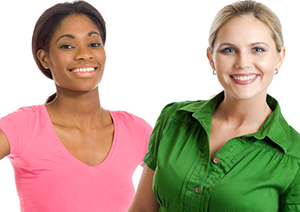 After attending a training on effective early childhood environments, Ms. Smith and Mrs. Hahndorf discussed the changes they might make in their classrooms to address the challenges they were facing, as well as how they might be proactive to prevent future challenges. The teachers recalled the importance of considering the physical and social environments, as well as the children's schedules and routines that make up the temporal environment. Ms. Smith applied what she had learned to the areas where she had the most concerns: circle time, center time, traffic jams, and individualization for her students with disabilities. Mrs. Hahndorf had issues in her room around transitions, schedules, and routines. With these issues in mind, they decided to make the following changes in their classroom environments, noting the components of the environment: physical (P), social (S), and temporal (T).
Ms. Smith's Classroom
Before
After

Circle time was 30 minutes
Children listened to the teacher read books

Circle time reduced to 20 minutes (T)
Incorporated engaging activities and roles that encouraged interaction among the children (S)

Children allowed to wander from center to center

Established rules for the centers (e.g., limiting the number of children in each center) (T)
Created a process to manage the number of children present in any center at one time (e.g., children place their cards in a designated area when they enter a center; when the slots are filled, the center is full) (S, P)

Had traffic jams in centers with highly desirable materials and activities

Relocated the centers with high-interest activities and materials so that they were further apart in the room (P)

Brian, who has social and communication delays, ran from center to center knocking things over

Provided more structure for Brian by creating an individualized picture schedule that showed the daily activities. She posted this near his cubby so he could review it as needed (T, P)
Mrs. Hahndorf's Classroom
Before
After

Limited support during transitions

Used verbal and nonverbal cues systematically during transitions (turning on and off lights, singing a song, five-minute warnings) (P, T)

Traffic jams during certain activities (e.g., hand washing, putting on coats)

Shifted to smaller groups of children engaging in certain activities (S)
Planned songs and finger plays while children waited to keep them engaged (T, S)

Inflexible schedule and routines that were driven by the time of day

Shifted to a more flexible schedule that followed the pace of children in the classroom (T)
Ms. Smith and Mrs. Hahndorf incorporated all three environmental considerations in the changes they made to the environment. In addition, as they considered changes to the environment, they saw how closely linked these three components were. As a result, it was clear to them that children in their classroom better understood what the expectations were of them during each activity across the day. They also spent considerably less time dealing with behaviors that were a result of scheduled activities like circle time being too long or the flow of the classroom causing too many children being in the one place at the same time.
Listen as Rob Corso discusses how setting up an effective early childhood environment can help prevent challenging behaviors (time: 2:43).
Transcript: Rob Corso, PhD
One of the primary reasons why children exhibit challenging behavior is based on how the classroom environment is arranged, either to support their learning or of failing to help them understand what it is that they're supposed to do in the environment. It's really critical for children to understand the schedules and routines. Teachers have to teach them what the expectations are throughout each of the daily activities. Additionally, the physical environment can be arranged to limit the chance of challenging behavior. If there's no processes in place to help children navigate from one center to another—if there's not visual representations of what we want children to be doing—then we're actually increasing the likelihood of challenging behavior occurring.
Transitions are another place where we see lots of challenging behavior, so how we help children transition between activities is either going to help children be successful or be a major source of challenging behaviors. Transitions that are done well keep children actively engaged, by singing songs or finger plays, and aren't requiring children to have to wait long periods of time for transitions to occur. Transitions that take many, many minutes to complete are going to be more likely to have challenging behavior versus when teachers do transitions and they go smoothly.
There are four things that good early childhood environment should do. We're going want to make sure we limit challenging behavior, and the environment should tell children what we want them to be doing. If they're working on an art activity, the environment should have clues for what the activity is. Second, the environment should give support for children to know if they're making progress during that activity. If you're making a turkey art project for Thanksgiving, you might have an example of what the project might look like. If I'm putting more feathers on my turkey or my turkey has eyes, I'm now making progress. Third, children need to know when they're done with an activity. So they need to know when they're successfully finished, which should be driven more by the effort than the outcome of what the project looks like. Fourth, the environment should let children know what they should do next when they're finished with that activity. If we miss any of these pieces children don't know what they're supposed to be doing. Children don't know when they're making progress. Children don't know when they're done. Or children don't know what to do next. Then we're not setting up the physical, social, or temporal cues that children need to prevent challenging behavior from occurring.