How can school leaders implement changes that result in inclusive school environments?
Page 8: Communicate the Vision
Now that school personnel have created a sense of urgency, established a guiding team, and written a measurable vision statement, the school leader and the guiding team need to get everyone else on board. It is important to understand that many change efforts fail because the guiding team does not take the time to communicate the vision or gain the support of other stakeholders. However, gaining support or buy-in is not always easy.
Communicating To Gain Support
The best vision in the world has no value if it's a big secret. The key to achieving buy-in among stakeholders is for each member of the guiding team to communicate effectively by using a communication plan that involves strategies such as:
Nothing will kill a change effort quicker than leaders saying one thing and doing another.
Personally communicating with representatives of each stakeholder group within the school (e.g., teachers, teacher's aides, custodians, students) about the vision
Sharing the vision with representative stakeholders outside the school (e.g., parents, business leaders, civic groups, religious groups)
Making sure discussions about the vision are clear, simple, and straightforward (e.g., a five- minute "elevator talk")
Using every vehicle possible (e.g., printed materials, email, school Website, creative alternatives) to formally and informally communicate the new vision
Being prepared to answer tough questions

The ability to answer tough questions as they arise—and to provide clear and straightforward answers—strengthens the case for inclusion. It also demonstrates that the team has carefully thought about what inclusion means for their school and what its effect will be on all involved. It may be beneficial to raise and address tough questions before they are asked. By being proactive, the team can head off resistance to inclusion before it becomes widespread. Sample questions include:

Why should we change to a more inclusive environment?
Why should we change at this time?
What do these changes mean for me?
What are the initial steps that will be taken to create an inclusive school environment? Why these steps?
Who has been involved to date? Why?
How was this particular team chosen?
How long is this going to take?

Modeling the vision and remembering that what leaders do is often more powerful than what they say
The team should describe what is included in the vision and how its implementation will affect stakeholders. The guiding team should solicit individual feedback, answer questions, and then listen, listen, listen. By actively listening to stakeholders' thoughts and ideas, and by incorporating some of them into the vision, the team allows stakeholders to feel ownership of the vision thereby creating buy-in. Having collected stakeholder feedback, the team might decide that the vision needs some modification. As with any significant change effort, people may not instantly hop on board. Creating buy-in is a gradual process that begins with communication, as is demonstrated in the graphic to the left.
Evaluating Stakeholder Support
It is important for the guiding team to measure how well their efforts to achieve buy-in are going. This step does not need to be difficult or time consuming, but it is critical. Team members can use either qualitative or quantitative measures to assess buy-in, and the type of measure it chooses will often be influenced by the number of stakeholders in question. If the group is small, the team may choose to use a qualitative measure. For example, a guiding team member can talk to individual staff members and simply note whether each staff member supports inclusion. For a larger school, the team may choose to use a quantitative measure. For example, the team may create a measure that assesses support for inclusion and distribute (and collect) it during a faculty meeting.
Circle whether you agree or disagree with each statement below.
| | | |
| --- | --- | --- |
| Students with special learning needs have the right to be educated in the same classroom as typically developing students. | Agree | Disagree |
| Students with special learning needs monopolize the classroom teacher's time. | Agree | Disagree |
| I would welcome the opportunity to have a student with special learning needs in my classroom. | Agree | Disagree |
| There is not enough known about the effects of inclusive classrooms to warrant making this effort. | Agree | Disagree |
| Most general education teachers lack the knowledge or skills to teach students with special learning needs effectively. | Agree | Disagree |
| Typically developing students benefit academically from being in an inclusive setting. | Agree | Disagree |
| Students with special learning needs will not perform as well in the general education classroom. | Agree | Disagree |
Without initial buy-in, there is no impetus to move forward. At a minimum, it is important to remember the rule of thirds as it relates to buy-in: One third of the staff will lead, one third will follow, and one third may not buy in. Instead of being discouraged by those who do not buy in, the team should focus on those who will help lead and those who will follow. In other words, if the team achieves buy-in from approximately two-thirds (67%) of the staff, they are ready to move forward. If the data indicate that the team has not achieved buy-in, they need to revisit and revise their communication plan. Even after achieving initial buy-in, though, it is important that the team continue to promote the vision of inclusion to maintain and perhaps gain buy-in from additional stakeholders.
Listen as Elaine Mulligan discusses two ways that the team can continue to promote the vision of inclusion for those who do not initially buy in to the need for change (time: 1:16).
Elaine Mulligan
Former Assistant Director, NIUSI-LeadScape
Arizona State University
Transcript: Elaine Mulligan
Almost every principal that I've worked with, their primary problem is those resisters in the staff culture. It happens on different levels, and it happens at different times in the process. Teachers, we were trained to work very autonomously, to work alone in our room, to take care of everything. And a change to a collaborative model can be very challenging. The veteran teachers feel threatened when they're asked to change, especially if they've been successful in the past. So our principals have done two things to really address this. They start with the hard data, that sense of urgency, the low subgroup scores, the changing demographics of the student population. Another data point that they might start with is an increase in special ed referrals. The other thing that they do is to have inquiry-based professional learning on best practices. It's something that's responsive and it's engaging the teachers and thinking about and learning about how to serve kids better. It takes both of those approaches. You got to start that conversation with the data, and you got to follow it up with engaging your teachers in deciding what needs to change or understanding how the change process works. You can't mandate it. They have to be involved.
Now that Ms. Lawrence and the guiding team have created a vision, they need to communicate this vision to the other stakeholders at Central Middle School. The team decides that this step requires a well-thought-out plan to present a concise and clear message to convince others to support the effort.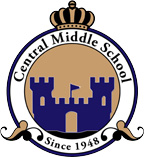 The CMS Communication Plan
(Year One)
Note: All correspondence will also be provided in Spanish. Interpreters will be available as needed.
Provide ongoing training and support for all guiding team members and others in effective communication with staff and the public:

Provide continuing communication training sessions as part of faculty meetings. This professional development initiative will help teachers and staff to develop skills in communicating CMS's new vision.

Supply a fact sheet to stakeholders about the school and its progress toward becoming more inclusive. This fact sheet will help them to communicate accurate information.

Provide information regularly on progress toward creating an inclusive environment:

Distribute information from the guiding team's meetings to keep communication open to all stakeholders. Constantly seek feedback on the school's progress.

Provide a "State of CMS's Vision" update twice a year during faculty and parent meetings, led by the guiding team.

Post information on the school or district's Website.

Create a system for the school to send and receive information from parents/ community members:

Encourage parents and community members to sign up for school-wide Internet listservs. Be sure to have an alternative for those who do not have Internet access.

Conduct surveys (email and paper) to obtain feedback about progress toward inclusion.

Offer informal meeting opportunities to receive input.

Establish a procedure (e.g., who to contact) to receive information from parents.

Expand the use of the CMS Parent Portal to facilitate communication between parents and schools.

Publish and distribute promotional pieces about CMS achievements and upcoming events:

Regularly distribute newsletters to highlight the vision.

Inform local newspapers and other media outlets.

Create student podcasts.

Communicate with civic, community, and religious groups:

Include groups in mailings and provide opportunities for them to sign up for the listserv.

Establish a procedure (e.g., who to contact) to receive notices about community events (e.g., free admission to art museum).

Attend community meetings to provide information.

Provide CMS communication materials (e.g., newsletters) to key civic, community, and church leaders.

Develop a process for providing tours of CMS for senior citizen groups, community members, civic leaders, etc. Tours will be led by a member of the guiding team and will vary depending on needs. This is a great opportunity for developing partnerships with groups.

Be visible in the community:

Attend community organization meetings.

Encourage participation in local service clubs.

Offer CMS as a place to conduct community-wide meetings or forums when appropriate.

Encourage school staff to talk about the new vision for CMS with friends, neighbors, and community acquaintances.

Network with local groups to form business partnerships.

Promote the successes of CMS personnel:

Produce a monthly YouTube video series called "Rise and Shine" focusing on a student, staff member, program, school, department, etc.

Highlight staff who are working toward the inclusive vision in school communications pieces, outside media, and through recognition at events.
Because Ms. Lawrence knows that "what gets measured gets done," she encourages the team to develop a system for measuring the effectiveness of their communication efforts.
| | | |
| --- | --- | --- |
| | | CMS Communication Evaluation Plan |
| | |
| --- | --- |
| Method of Measurement | Description |
| Benchmarking | A table will be used to keep track of the communication strategies being implemented at CMS (see Communication Matrix below). |
| Focus groups | Periodically, groups of four to six will discuss the effectiveness of each communication strategy (i.e., qualitative data). |
| Surveys | Surveys will be used to collect information about how well stakeholders understand and are engaged in the creation of an inclusive school environment. |
| Website data | Counters will be used on the Website to measure the number of visitors to the section about the school's vision. |
Communication Matrix – Year 1, Mid-year
Personal Contact
School Newspaper
Email
Press Releases
Website
Tours
Staff

✔

✔

✔

x

✔

x
Students

✔

✔

x
x

✔

x
District Office

✔

x
x
x

✔

x
Parents/ Parent Groups

✔

✔

o
x

✔

✔

Community Groups
o
x
o
o

✔

o
Business Community
o
x
o
o

✔

o
Media Leaders
o
x
o
o

✔

o
Local Elected Officials
o
x
o
x

✔

o
Local University
o
x
x
x

✔

o

✔

= Currently implemented (ongoing) x = Not necessary o = Need to implement
Looking at this matrix, the guiding team concludes that they are not communicating well enough with several stakeholder groups. They decide to improve their communication regarding their vision by targeting community and business groups.
Based on the results of the data, the guiding team will review and update the CMS Communication Plan twice a year, or as needed.
Activity
As you work to create an inclusive environment, develop a communication plan to gain support or buy in from your school's stakeholders. Make sure to include stakeholders inside and outside the school and to incorporate several methods for communicating the vision.