What is student-centered transition planning?
Page 2: Student-Centered Transition Planning
One way educators can increase the involvement of students in the IEP process is by implementing student-centered transition planning, also sometimes referred to as student-focused planning. In student-centered transition planning, students are actively involved in planning, communicating, and evaluating the progress toward meeting their post-secondary goals. The work of the IEP team should take place in an atmosphere of consensus building in which student input is valued and supported and decisions are in the best interest of the student.
For Your Information
Student-centered transition planning in IEP meetings directly aligns with IDEA 2004, which requires:
The involvement of students and parents along with general and special educators in the IEP planning process
Student attendance in IEP meetings if postsecondary goals will be the focus of discussion
Transition services that are based on student strengths, preferences, and interests
Educators can lay the groundwork for student-centered transition planning by involving students in their IEP meetings during their elementary and middle school years. In this way, students can become familiar with the format and topic of these meetings, while at the same time gaining an increasing awareness of their importance. For younger students, attending even a portion of the meeting can prove valuable. Student-centered transition planning is also an ideal context to build and refine a student's self-determination skills—a set of behaviors that entails decision-making, goal setting, problem-solving, independent performance, self-evaluation, and self-advocacy.
Listen as Jim Martin, a national expert on student involvement in transition planning, explains how student-centered transition planning is an ideal context for teaching self-determination skills. Next, listen as Erik Carter, a national expert in secondary transition, discusses how preparing for and participating in transition planning meetings can enhance students' self-determination skills.
Jim Martin, PhD
Director, Zarrow Center
Department of Educational Psychology
University of Oklahoma
(time: 1:45)
Erik Carter, PhD
Professor, Department of Special Education
Vanderbilt University
(time: 2:17)
Transcript: Jim Martin, PhD
Basically, people who are self-determined will know their interests, skills, and limits; will act on that information; will develop a plan; implement the plan; evaluate their process; change sections of the plan that need to be changed; and then take action on that. So that fits perfectly into what we do in special education in the whole IEP process. It's a real natural fit with what we do in special education. We teach kids to apply those skills both through their IEP and then in a more directed way on particular goals that they want to obtain in their life, whether it be a school goal or a personal goal.
What we now know is that when kids get actively involved in their IEP meeting, their levels of self-determination increase. And we now know that when people are more self-determined, they do better both in school and better outside of school. Self-determination then becomes the engine that drives transition education practices. It is what we teach students to do when they're in school. So many times, people just equate transition with employment, but way before kids are eligible to get a job or before they become old enough to have a job, there's a lot of critical skills that they can learn in school and at home to prepare them not only for doing better in high school but also for life after high school. And a lot of that comes back to teaching them to be self-determined.
Transcript: Erik Carter, PhD
Every young person in our schools should be equipped to make important decisions about their future education, about their future careers, about their future lifestyles, and that's just an important part of growing up and becoming more self-determined and assuming adult roles.
Self-determination gets defined and described in a whole variety of ways, but put simply it means having the capacity to steer one's own life in ways and directions that ultimately improve your own quality of life. That capacity gets enhanced when students have the knowledge and skills across seven different areas: the ability to make choices, decision-making skills, problem-solving skills, goal-setting skills, self-advocacy, self-management, and self-awareness. And so as you hear those different skills, you can really see how the process of preparing for and participating in your own transition-planning meeting can really help you learn about these aspects of self-determination and to put them in practice. So in a meeting you'd have an opportunity to make choices about the courses that you take and the extra-curriculars that you'd be involved in.
Students have chances to make decisions about their future career path or their pursuit of college or not. They have to problem-solve a host of issues that can arise, such as a desired class or opportunity that is just not available or even disagreement with someone else about what's the best decision for you. They learn to set short-term goals for their upcoming semester or school year, as well as identify when those goals have been met. And they have to learn to advocate for their support needs or for their own perspectives when someone else sees things a little bit differently.
It's also important that students with disabilities have that chance to learn how to set their own goals and to identify paths towards reaching their goals and identifying the supports and services and relationships that they'll need along the way. They have to self-manage or keep track of their own progress towards their goals, and all of that's enhanced by having some level of awareness or knowledge about their own strengths and their needs and their interests and their preferences. Student-centered transition-planning meetings provide meaningful opportunities for students to set their short- and long-term goals, to become more aware of and to learn about their strengths and interests and preference and needs, to reflect on their progress over the past year, and then to communicate their need for specific opportunities or supports or linkages to others.
Research Shows
Students with disabilities who have strong self-determinations skills and who understand and participate in the development of their IEP have better academic and transition outcomes. In addition, students with disabilities who have learned self-determination skills experience better post-school employment outcomes, a higher quality of life, and greater independence.
(Konrad, Fowler, Walker, Test, & Wood, 2007; Shogren, Wehmeyer, Palmer, Rifenbark, & Little, 2015)
To further prepare students to take a more active role in the student-centered transition planning process (required at age 16, or as early as age 14 in some states), educators should teach students the skills they will need to:
Use assessment information to develop goals
Take a leadership role in IEP meetings
Evaluate progress toward meeting IEP goals
Listen as Joy Ivester, from the Transition Alliance, discusses the importance of involving students in the transition planning process from an early age (time: 1:25).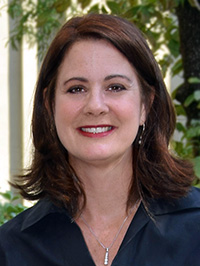 Joy Godshall Ivester, MEd
Program Director, Transition Alliance of South Carolina
University of South Carolina Center for Disability Services
Transcript: Joy Ivester, MEd
Student-centered means local practitioners value the student voice, and the student's going to be front-and-center in their own planning process. Individuals with disabilities should be involved in all aspects of policies, programs, and services related to the disability community. So we think that any time a group of professionals are sitting around a table planning for a student, the student should be there taking the pilots seat in the process. With getting students more involved in leading their IEPs, there's nothing more critical than starting early. Students in the elementary grades should be involved in the transition-planning process, taught about the IEPs, and their purpose of planning. It's never too early to begin working with students on self-determination skills. How can we justify planning for a student without having them in the driver's seat? Ultimately, you have to ask the question would you want someone else planning your life for you? With regard to stakeholders and getting them on board, you have to start early. So it's not an initiative or a program or something that you're trying or working on students with beginning at age 14 or 16. We should expect all students to begin participating and gradually taking on that leadership role early in their educational careers. And for older youth and young adults, collaborative planning and training is critical so that everyone is speaking the same language and holding the high expectations for all students.
Although many teachers value the idea of student involvement in the transition planning process, they may find it challenging to actually make that involvement a reality. Educations are faced with persistent limitations in resources, information, and time, adding even one more thing to a teacher's plate can prove significantly difficult. The table below details some of the common concerns teachers might experience, as well as some ways they might address those concerns.
Common Concerns
Ideas To Address Concerns
Where do I begin?
Start small. Begin with one student or one piece of the transition planning process.
How can I fit this in with all of my other responsibilities?

Figure out what works for your class. This may mean providing individualized or group instruction on the IEP process, including transition planning. Always present information in a way students can understand. Another option is to weave this process into your existing self-determination curriculum or general education curriculum.

x

self-determination curricula

Curricula that are designed to address generally accepted common components of self- determination such as choice/decision-making, goal setting/attainment, self-evaluation, and self-advocacy.

What if my students don't wish to participate?
Help students to recognize the value in their involvement, but be prepared to be patient. Students with little or no experience in the IEP process might take some convincing. One way to accomplish this is by scaffolding the process and allowing them to begin with a manageable component, thus increasing their chances of early success. Students who experience success are more likely to feel empowered and more willing to take an active role in the process.
What about students with more complex disabilities?
Every student can participate at some level. It's up to you to find a meaningful way for them to contribute, be it through the use of gestures, by showing pictures depicting their strengths and goals, or by activating a switch to begin a slide presentation. It's usually as easy as adapting communication strategies already in place.
Will the meeting still be effective?
When students offer their input, IEP meetings focus on what's important—a future that the students themselves are helping to define. Don't worry. There will still be time to present your data and make your recommendations. In the meantime, you might be surprised by the new, more positive tone of your meetings.
What if parents or my administrator are not onboard?
Gaining support from other members of the IEP team is important, but first you may find it necessary to show them the value of this change. Start by communicating the benefits of the process and of allowing students to make small contributions (e.g., make introductions or share assessment results in the IEP meeting). Then build from there.
Erik Carter describes student-centered transition planning. Next, he provides several reasons why students are often not involved in their own transition planning meetings.
Erik Carter, PhD
Professor, Department of Special Education
Vanderbilt University
Transcript: Erik Carter, PhD (audio #1)
Student-centered transition planning places the goals and aspirations and the needs and strengths of the student with the disability right at the forefront of planning efforts and their decisions about their future. And I think the most prominent voice heard in planning, at least for younger children, whether that's at an IEP meeting or other planning meetings, are usually those of teachers or therapists or parents or even administrators. That shifts during the transition period, because the future that we're planning for is the student's future, and so they should really have the loudest voice in that discussion. And so best practices would tell us that all of transition planning should be student-centered, but we add that phrase "student-centered" just as an explicit reminder of where our focus should be fixed.
In some ways, I think student-centered transition planning is sort of a commitment, a philosophy of thinking about where do we place the primary accent that we're building our programs and experiences around students, not fitting students into existing programs and experiences. And so that student-centered perspective is one we're called to adopt, and we achieve that through things like student-led transition-planning meetings. That's a way of making sure the student really is at the center by them having an active and explicit role in leading their own transition meeting.
Transcript: Erik Carter, PhD (audio #2)
The involvement of students either being present at their own planning meeting to actually being deeply involved varies widely from state to state, from district to district, from school to school. It's very uneven. I think part of it's an expectation issue. I think a lot of teachers and parents may wonder what a student would really bring to that conversation. They wonder whether they'll be able to contribute in meaningful ways, and so part of our efforts need to be on raising those expectations that a student would have something important to contribute to this particular area of planning, even though it will take a little bit of work to prepare the student to do that. So I think expectations is one.
Opportunity is another. I think the way we do meetings and when we choose to meet and the logistics of those sometimes squeeze out student involvement. We think our role is done when we invite the student, rather than really encouraging their presence and their participation. I think preparation is also a reason why it doesn't happen very often, and we struggle to find the time during a school day to prepare students to be part of their own transition-planning meeting. And so when they do come, they have little involvement, and they make few contributions, and then we chalk that up to either their inability to do so or a mismatch between their presence in the meeting when really it's that they weren't really well prepared to be part of that meeting. If you think back to the first time as a teacher you ever went to a IEP meeting, how uncertain you were about what was going to happen. Maybe you practiced what you were going to say and what you were going to share, and students need that same kind of preparation and practice, as well. I think at the end of the day, we let the busyness of our school day and all the competing priorities say this is not the most important thing to do, and at the end of the day it may be one of the most important things, because the students aren't aware of their own transition plans and aren't fluent in those and didn't have a voice in those. Then all the other busyness that we're invested in is not well aimed and well-focused in moving the student forward.
Revisit the Challenge
Donzaleigh
Though Donzaleigh has attended her IEP meetings for the three years since her transition to high school, Mr. Longoria has noticed that she has never talks about wanting to be a fashion designer. In fact, Donzaleigh generally simply listens to what others think she should do without offering any disagreement. Because Donzaleigh is so good at math, her grandmother, who is her guardian, thinks that she should find an office job—for example, in data entry—that does not require significant interaction with co-workers. Currently, Donzaleigh works at a fabric store after school, an experience she believes might help her learn more about fashion design.
Jeremy
His freshman year will be the first time Jeremy will attend his IEP meeting. Although he is very talkative and social, Jeremy is often off-topic in his conversations, nor does he react well to corrective feedback. Mr. Longoria wants to make sure that Jeremy can contribute to the process in a positive way. He also knows that Jeremy needs help to understand his disability and to talk about the supports he needs.