What is autism spectrum disorder and what are the characteristics associated with it?
Page 3: Diagnosis
Because the medical system relies on the DSM-5 for diagnosis, it generally uses the term "ASD." On the other hand, the education system, which uses IDEA '04 for identification purposes, prefers the term "autism." Regardless of what specialists call the disorder, it's the child's unique needs that are important.
Medical Diagnosis
Educational Determination

Made by a licensed physician or psychologist
Usually based on the criteria listed in the Diagnostic and Statistical Manual of Mental Disorders (DSM-5)
Diagnosis: autism spectrum disorder

x

Individuals with Disabilities Education Act of 2004 (IDEA '04)

Name given in 1990 to the Education for All Handicapped Children Act (EHA) and used for all reauthorizations of the law that guarantees students with disabilities the right to a free appropriate education in the least-restrictive environment.
Medical Diagnosis
The process of obtaining a medical diagnosis often consists of two stages: screening and diagnostic evaluation.
Screening: The American Academy of Pediatrics recommends that all children be screened for ASD at 18 and 24 months during their well-child visit, using the Modified Checklist for Autism in Toddlers, Revised with Follow-Up (M-CHAT-R/F).
Diagnostic Evaluation: If a screening indicates that a child might have ASD, the pediatrician or psychologist needs to conduct a more thorough evaluation of the child and his or her level of functioning. Because there is no medical test for ASD, identification is based on information gathered from:
Family members or other caregivers (e.g., childcare providers, teachers)
Behavior observations across environments
Systematic testing

Overall development
Adaptive behavior (e.g., dressing, grooming, feeding)
Fine motor (e.g., holding pencil, buttoning buttons, using scissors)
Gross motor (e.g., walking, jumping)
Communication (e.g., understanding directions, expressing wants and needs)
Social interaction (e.g., ability to interact with others)
The presence of autism-related symptoms (e.g., repetitive behaviors, sensory issues, lack of eye contact)
Once this information has been gathered, the doctor can determine whether a child meets the DSM-5 criteria for a medical diagnosis of ASD. This medical diagnosis opens the doors to disability-related services such as:
State-funded programs (e.g., respite care, supplemental security income)
Health insurance benefits (e.g., to cover clinic services, applied behavioral therapy)
Research Shows
A child can be reliably identified as having ASD by 24 months of age; however, the average age of diagnosis of ASD in the United States is approximately 4½ years old.
(CDC, 2021)
Educational Determination
A child or student over three years of age who receives a medical diagnosis of ASD should be referred to the appropriate state agency (e.g., local education agency or LEA) for an educational evaluation. On the other hand, a child who does not have a medical diagnosis, but is suspected of having autism, should also be referred to the public school system for an evaluation. In either case, this evaluation is conducted by a multidisciplinary team and should involve:
x
multidisciplinary team
A team of teachers, educational professionals (e.g., related services personnel, school psychologist), administrators, specialists, and parents or guardians who assess the individual needs of students to determine eligibility for special education and develop individualized education programs (IEPs); often called IEP teams.
Interviews with family members or other caregivers (e.g., childcare providers, teachers)
Review of relevant medical records (e.g., vision or hearing screenings, documentation of ASD diagnosis)*
Behavior observations across environments
Systematic assessment of:

Intellectual ability
Academic achievement
Adaptive behavior (including motor skills)
Communication skills
Social interaction skills
* Note: Remember that an educational determination and a medical diagnosis of ASD result in different services. Therefore, if a child does not already have a medical diagnosis of ASD, the family may also want to consult with a physician or psychologist during this process.
Once this information has been gathered, the team can determine whether a child meets the IDEA criteria for autism, which requires that a child's or student's educational performance be adversely affected. If so, the child is eligible for special education services. It is possible for a child to have a medical diagnosis of ASD but not qualify for special education services under IDEA.
Listen as Ilene Schwartz discusses why it is important to look beyond academic needs when determining whether a student with ASD qualifies for special education services.
Ilene Schwartz, PhD
Professor, Special Education
Director, Haring Center for Research and Training in Inclusive Education
University of Washington
(time: 1:43)
Transcript: Ilene Schwartz, PhD
One of the things about children with autism who do not present with cognitive impairments, and in fact who may present as being gifted academically, is that they're very challenging for many public school systems. That is because, as special educators, we are prepared to and we expect to provide help to children to catch up academically. These children may be advanced academically but in fact are behind socially, and some of these children may not qualify for special education because they're able to access general education. One of the things we often encourage school districts to do is to consider if the behaviors the children are presenting have a negative impact on those children's ability to participate in general education activities, working in groups, working together in teams. Some of the social impairments that children bring to the table actually do have a negative educational impact because it makes it difficult for the children with autism to participate in these groups in a meaningful way. So one of the things we always want to do when we look at children with autism is not just look at their academic functioning and determine their need for special education services based on that, but to look at the whole child and consider how they do socially, how they do behaviorally, and how they're doing academically.
Eligibility for Early Intervention Services
Similar to the educational determination for children three and older, children under three who have, or are suspected to have, ASD can receive assistance under IDEA, Part C. Children who meet their state's definition of developmental delay or disability are eligible for
early intervention services
. Such services are designed to meet the developmental needs of the child and the needs of the family to assist appropriately in the child's development. These services should occur in the natural environment as much as possible, including the home and community settings in which children without disabilities participate. For more in-depth information about eligibility and early intervention services for infants and toddlers, view the module
Early Identification of Autism Spectrum Disorder
, hosted by the ASD Toddler Initiative Project at the Frank Porter Graham Child Development Institute, University of North Carolina at Chapel Hill.
x
early intervention services
Specialized services provided to very young children at risk for or showing signs of developmental delay.
Now listen as Nancy Rosenberg discusses the early medical diagnosis of her son and the educational services that he received.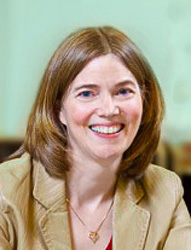 Nancy Rosenberg, PhD
Parent of a young adult with ASD
Director of Distance Learning ABA Program
University of Washington
(time: 4:30)
Transcript: Nancy Rosenberg, PhD
By two, we were really concerned and took him to get evaluated. He was two and three months at that point. They diagnosed him medically right away with autism. His intervention at that point was we had these two people coming to the house, his speech therapist and a special educator. The special educator was coming once a week for an hour, maybe an hour and a half, and the speech therapist was coming twice a week for thirty minutes or forty-five minutes. We were just thinking he was getting these boosters until he could go to preschool. I had him signed up for when he was going to turn three for our local preschool, and it had not yet entered our mind that he might not be able to go to normal preschool.
We moved to Seattle when Brian was about two and a half years old. John, my husband, came two weeks ahead of time, and his job was to get us signed up so we could start having these people come to our house like in New York. We got a very rude awakening that that was just not going to be available to us in Seattle, and in fact John spent a great deal of time on the phone trying to figure out how to get services. He felt like after a day of phoning people that he was giving people in the community more information about services than they were giving him because there was just so little out there. But the one fortunate call that he made was to the Experimental Education Unit at the University of Washington. They had an infant-toddler program. He talked to the person who ran it. She was delighted to have Brian come, which was not an answer that we were hearing from anybody. And, again, this wasn't what we wanted. What we wanted was somebody to come to our house like in New York.
That was our first introduction into the school system. He got into the infant-toddler program at the EEU and then stayed through preschool. The EEU is in the Seattle school district. We were still just trying to grapple with what does this diagnosis means and what help we need for Brian. When he turned kindergarten age, we picked a school doing full inclusion. Brian had very severe autism, and he needed a one-on-one aid with him the whole time if he was going to be fully included. Even with the one-on-one aid, what I saw over the course of the six years was that it was just getting harder and harder as the gap between him and the other kids got larger and larger to figure out ways to include him in the classroom. There wasn't a special ed classroom because it was full inclusion, and he couldn't be in the gen ed classroom, so he and his aid were spending more and more time by themselves. And they had a portable where she could go and work with him one-on-one, and again more and more of their time was spent there and less and less of their time with other people. And I just started wondering whether it would have been better to be in a self-contained classroom where he would have least been around other kids and other adults.
The difference between medical and educational services is that in education they're required to individualize for different student's needs, and the schools, because of the law, have had to figure out what to do, or at least attempt to figure out what you need to do to meet the needs of all different kinds of kids. What I found in the medical field is that they don't have that same requirement, and I find it very hard to find medical professionals that can really do anything significant as far as evaluating Brian's medical needs. I've had a real hard time finding people who can use the strategies that they need to use to evaluate somebody like Brian. And especially to take the time, because it just takes a lot of time. With Brian, you have to be really patient and never make him feel threatened, never make him feel that he's being asked to do something against his will. And that takes way more time than your typical medical professional has.
Later Identification
Although a growing number of children are identified in the early developmental period, many are not identified until they are older and not meeting expected age-appropriate social demands. For example, it was not until Jaquese, one of the children you met in the Challenge, started kindergarten that it became evident that his obsession with comic book superheroes and his communication difficulties were not developmentally appropriate. Because Jaquese was an only child, his parents did not recognize the extent to which he was displaying atypical behaviors.
As soon as a parent or a professional (e.g., childcare provider, teacher, pediatrician) believes that a child is demonstrating the early signs of ASD, he or she can refer the child to their state's child find system, which is responsible for identifying, locating, and evaluating children in need of special education services.
x
child find
Mandated by the Individuals with Disabilities Education Improvement Act of 2004, this law requires all school districts to identify and evaluate all children ages birth through 21 who have or are suspected of having a disability, regardless of severity, to determine if they need special education services.
Listen as Ilene Schwartz discusses multiple factors that lead to the later identification of children with ASD.
Ilene Schwartz, PhD
Professor, Special Education
Director, Haring Center for Research and Training in Inclusive Education
University of Washington
(time: 1:55)
Transcript: Ilene Schwartz, PhD
The goal for identification is early, and we know that we can accurately identify children by their second birthday and sometimes even before that. The average age of identification is about four years old. There are some children who may not be identified until later for a number of reasons. One is that they may be misidentified, so for example a child may be identified as having ADHD and a reading disorder, not taking into account some of the social deficits that are impacting their ability to learn and participate in school activities. One is that children of families of color tend to be identified later. They also require more doctor's visits to get identified. And that's also true for families who are economically disadvantaged. But some children—and they tend to be children—who we refer to as having higher functioning autism tend to be identified later because their skills don't present in the way that we often think about children with autism. They may develop language on time. They may have pretty good social skills in prescribed ways. So if we look at children who develop language, start talking at the right time, have a pretty good vocabulary, but their social skills don't develop, if a child isn't in a group social situation early on those deficits may not show up. So there are many children with autism who are extremely bright and advanced academically. The fact that they're advanced academically seems a protective factor, so the fact that they're delayed socially doesn't really show up.