What influence does culture have on a student's school success?
Page 3: Culturally Responsive Instruction
The practice of ongoing personal reflection and learning about cultures provides teachers with the information they need to develop culturally responsive instruction. It is equally important for teachers to recognize that schools and the classrooms within those schools also have different cultures. Frequently, school cultures unintentionally endorse specific values belonging to the dominant culture while failing to consider the values of other cultures. Inequities in school practices, along with stereotypes, can erode students' strengths, lessen their motivation, and compromise their educational outcomes. In many instances, administrators, teachers, and other school staff who do not adequately take cultural diversity into account may find that students:
Feel unaccepted and, as a result, demonstrate acting-out behaviors
Are not sure how to succeed in school
Believe that their skin color or ethnic characteristics (e.g., manner of dress) make them somehow inferior or too different from the school culture
Feel embarrassed because they speak English with heavy accents and so experience stress or anxiety during class
Listen to Alfredo Artiles talk about the importance of recognizing possible differences between the classroom culture and the culture of students (time: 1:19).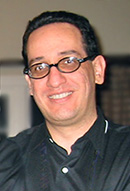 Transcript: Alfredo Artiles, PhD
We think about culture as something that certain groups of people have, specifically linguistically and ethnically diverse students. The rest of the world doesn't. So we define culture as something that those kids have, and then the challenge becomes how do we adapt things so that we take into account their own practices? We never think that what we do in classrooms—the practices, the rules, the traditional policies, the routines in schools are embedded in cultural practices. You need to understand that they're very specific features of classroom instruction that you need to see as reflection of cultural assumptions and practices. The way we set up rules for behavior. The way we allocate rights and responsibilities for students to participate in the classroom. How you deal with questions you ask in the classroom. How you arrange for people to take turns. How do you address the need to engage in storytelling? Is there one way to provide a story when you ask kids to narrate what they did during the weekend? So when I'm talking about addressing the culture of the kids only, we're talking about analyzing everything, what they bring as well as what we have set up in the classroom as cultural work.
When teachers learn about their students' backgrounds and personal experiences, they have the potential to change how they provide instruction. Further, teachers who embrace a fuller understanding of their students' backgrounds and personal experiences can use them as a tool to make connections for their students. Teachers can do this by:
Including curriculum content about the histories, contributions, experiences, points of view, and concerns relevant to students from diverse backgrounds
Providing curriculum content to students in a way that is validating and meaningful
Using a number of sources in addition to textbooks to provide curriculum content
Making connections between background knowledge and content standards
Utilizing an array of instructional strategies (e.g., role-playing exercises, response cards) to address students' distinct preferences
Teaching students to respect their own and others' cultural identities and differences
Promoting multicultural education during instruction as well as during other school activities

x

multicultural education

An instructional principle that employs concepts of culture, differences, equality, and democracy to develop effective classroom instruction and school environments.

Using multicultural literature to teach reading and writing and to illustrate the social or cultural contributions made by various groups of people
For Your Information
Over the years, researchers have analyzed textbooks to determine how various cultural and gender groups are represented. Their findings indicate that, although the incidences of stereotypic portrayals have been reduced, they have by no means been eliminated. Teachers who practice culturally responsive instruction are mindful of the content in the textbooks they use and understand that there are times when it will be necessary to supplement that content.
When schools value and welcome cultural and ethnic diversity as part of the school climate, they begin to implement practices that are based on the following beliefs:
Our school exists for and serves the community.
Our school is student-centered.
All students can succeed academically.
All students deserve to be treated with care, appreciation, and respect.
Cultural Connection
When Mr. Bennett calls on her during class, Maria just stares back at him, appearing unresponsive. Mr. Bennett's impulse is to believe that Maria is daydreaming and does not understand the social studies lesson on the barter system. In fact, Maria knows quite a lot about the barter system. When she lived in Mexico, her mother did the laundry for a local grocer in exchange for groceries. Had Mr. Bennett known this background information about Maria, he could have used the information to help her and the rest of the class to gain a better understanding of his lesson.