What characteristics might Mrs. Nash look for in a reading approach?
Page 1: Overview of PALS
As she conducts her research into strategies and approaches to help improve the reading skills of her fifth-grade students, Mrs. Nash discovers Peer Assisted Learning Strategies for reading (PALS-R or PALS). PALS, modeled after ClassWide Peer Tutoring (CWPT), is an approach to teaching children important reading skills. It complements the existing reading curriculum by providing research-validated learning strategies through peer-mediated instruction (i.e., peer pairing, peer tutoring). In the PALS approach, teachers pair a high-performing reader with a low-performing one in order to complete activities designed to promote the development of reading skills. PALS incorporates:
Highly structured activities that have been demonstrated to improve students' learning
Reciprocal peer tutoring (i.e., during the session, each student in the pair serves as a coach and as a reader)
The use of scripted prompts
Frequent verbal interaction and feedback between the coach and reader
A competitive game format
Listen now as Doug Fuchs discusses the development of PALS, and Lynn Fuchs highlights the main features of the approach.

Doug Fuchs, PhD
Nicholas Hobbs Endowed Chair
in Special Education and Human Development
Vanderbilt University, Nashville, TN
(time: 0:55)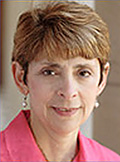 Lynn Fuchs, PhD
Nicholas Hobbs Endowed Chair
in Special Education and Human Development
Vanderbilt University, Nashville, TN
(time: 0:42)
Transcript: Doug Fuchs, PhD
Researchers at Juniper Gardens children's project in Kansas City, Kansas, resurrected a technique for involving all children in a given classroom that really goes back to almost the turn-of-the-century but had been forgotten for a long time. And the Juniper Gardens folks called what they were about "class-wide peer tutoring." They developed this really neat format for children working together simultaneously in this classroom. And we really liked the idea and saw that it had lots of potential. The specific activities that the Juniper Gardens folks had developed for class-wide peer tutoring, we thought, didn't go far enough in terms of challenging the kids. And so, over a period of ten years, we've worked to create different activities that are higher level in terms of the cognitive press that they put on kids.
Transcript: Lynn Fuchs, PhD
Well, clearly, the most unique component of PALS is that children are working with each other. They're conducting activities with each other, providing feedback to each other when errors are made so that children can become better at the activities. Peer mediation is the most unique feature of PALS. The challenge has been for teachers to figure out how to incorporate those activities into a normal classroom so that everybody in the class gets lots of structured practice with corrective feedback. And so PALS is one way for teachers to take those research-based activities and implement them in a normal classroom.
For Your Information
A major component of the response to intervention (RTI) approach is high-quality instruction. In RTI, the instruction provided in the general education classroom is referred to as Tier 1 instruction. Research on PALS indicates that most of the students who engage in this strategy demonstrate improved reading performance. As a result, PALS is now promoted as a promising Tier 1 instructional strategy, and in some schools is also being implemented as a Tier 2 intervention.
Though PALS was originally developed for use with students in grades 2–6, the approach was later expanded to include versions for students in Kindergarten, first grade, and high school. (Although there is no version of PALS specifically designed for seventh- and eighth-grade students, teachers may choose to use either PALS for grades 2–6 or PALS for high school with those students.) As might be expected, the target skills and corresponding activities vary from group to group, but the main features of the approach are largely the same.
The table below outlines the reading skills addressed by each group and the activities used to improve those skills.
Kindergarten
1st Grade
2nd–6th Grades
High School
Skills

Phonological awareness
Decoding

Decoding
Word recognition
Fluency

Activities

Decoding

Letter Sounds
Decodable Words
Sight Words
Sentences

Partner Reading

Sounds and Words

Letter Sounds
Decodable Words
Sight Words
Short Stories

Fluency Game
Partner Reading

Partner Reading with Retell
Paragraph Shrinking
Prediction Relay

Partner Reading with Retell
Paragraph Shrinking
Prediction Relay
Because Mrs. Nash is interested in approaches appropriate for fifth-grade students, this module will highlight PALS for grades 2–6.