How can teachers determine whether students are making appropriate progress?
Page 3: Select a Measure
The first step in the progress monitoring process is to select a measure. Recall that these measures should include sample items for all skills across the entire academic year. Often, the mathematics program selected by the school or district will include grade-level progress monitoring measures. In other instances, specific GOM measures might be chosen by school, district, or state administrators. This is typically the case when a school is using an MTSS or RTI framework for instruction. Teachers can also decide independently to use GOM measures to monitor student progress and make instructional decisions. Regardless of who is making the choice, it's important to keep several factors in mind when selecting a GOM measure:
Does it align with the grade-level mathematics skills?
Is the measure reliable and valid?
Does the measure have sufficient alternate versions?
Is the measure relatively quick (e.g., two to ten minutes) and easy to administer?
Is the measure designed to be administered to individual students or to groups? (Group-administered tests are often more convenient than individually administered ones.)
Are versions of the test available in languages other than English?
For the earlier grade levels (e.g., kindergarten, 1st grade), teachers will most likely need to assess early numeracy skills, such as number identification. However, for students who have mastered these basic skills, the teacher should administer two types of mathematics probes: computation probes and concepts and applications probes. Click on the links below to view samples of each.
Computation Probe
Concepts and Applications Probe*
Measures students' procedural knowledge (e.g., ability to add fractions).
Assesses conceptual understanding of mathematics or students' ability to apply mathematics knowledge (e.g., to make change from a purchase).


Elementary


Secondary


Elementary

Sample Elementary Computation Probe

This probe is a white sheet of paper with spaces to fill in the student's name and date across the top of the page. In the upper right-hand corner, the page is labeled "Test 1." Underneath the name and date, the page is titled in the center "Computation." The page is divided into five columns and five rows, with each computation problem labeled with a letter of the alphabet. The computation problems are adding two or three single-digit numbers, adding two two-digit numbers without regrouping, subtracting two single-digit numbers without regrouping, and subtracting a single-digit number from a two-digit number.

The sample secondary computation probe below is designed to assess students' basic algebraic skills. Note that a normal probe would contain 60 questions and allow students five minutes to complete them.This 30-item example, which is the first of a two-page probe, is presented here for the sake of brevity and illustrative purposes.

Project AAIMS. (2014). Project AAIMS algebra progress monitoring measures [Algebra Basic Skills, Algebra Foundations]. Ames, IA: Iowa State University, College of Human Sciences, School of Education, Project AAIMS.

Sample Secondary Computation Probe

This sample secondary computation probe is a single sheet featuring 30 mathematics problems. The questions ask students to solve simple equations (e.g., 16 minus p equals 7, p equals), use the distributive property [e.g., 16 minus 5 plus (negative 4)] , compute with integers (e.g., 9 times 5 equals a), combine like terms (13 plus 5v plus 4 minus 2v), and use proportional reasoning (n over 5 equals 8 over 20, n equals). The top of the sheet is labeled "Algebra Basic Skills 2, Page 1." Note that this is the first of a two-page computation probe containing 60 questions.

Sample Elementary Concepts and Applications Probe

This graphic is of a sample concepts and applications probe. It is a white sheet of paper with spaces to fill in your name and date across the top of the page. In the upper right-hand corner the page is labeled, "Test 1 Page 1." Underneath the name and date the page is titled in the center "Applications 1." The page is divided into two columns, column A labeled on the left and column B labeled on the right. Column A is divided into three uneven rectangles to delineate questions 1 through 3. Question 1 shows the title, Tickets Sold, with a picture graph below. Four names are listed—Jenny, Antonio, and Alex, Krystal—with variable pictures of tickets lined up beside their names. Underneath the names is a key, showing a picture of one ticket as equal to 1 ticket. Below the picture graph is the question: How many tickets did Krystal sell?, with a space to put an answer. There is a dividing line before question 2. Question 2 asks "What number comes after 29?" Below the question is the number 29 with a space to the right of the number to place an answer. There is another dividing line before question 3. Question 3 states "Write the letter for the shaded part in each blank." Two blanks are provided, one on top of the other. To the right of each blank is a rectangle that is partly shaded. To the right of the shaded rectangles are three answer choices, one on top of the other. Answer choice A is 1/2, answer choice B is 1/4, and answer choice C is 1/3. Column B is divided into four uneven rectangles to delineate questions 4 through 7. Question 4 has the beginning phrase "Of these numbers…" then the numbers 71, 34, and 39 written below. Below the numbers is a blank then the text "is the smallest?" Below that statement is another blank and the text "is the largest?" There is a dividing line and then question 5 which states "Write + or – in the blank." Below the text is the following incomplete number sentence: 5_____2 = 7. Question 6 begins under another dividing line and lists the alphabet letters ABCDEFGHIJKL. Below the letters is the statement "Write the ninth letter" with a blank to the right of the statement to fill in an answer. The last question, question 7, begins after the dividing line. It states "Write the time." There is a picture of a clock with the hour hand pointing to the 10 and the minute hand pointing to the 12. Below the clock is a blank, then a colon, and another blank to record the time on the clock.
* No valid middle or high school concepts and applications probes are available at this time.
For Your Information
Though a variety of GOM measures are commercially available in mathematics for grades K through 12, tests for secondary students are limited. These standardized measures typically include the tests, administration procedures, and scoring guides that have been developed to produce reliable and valid scores. Additionally, student benchmarks and expected rate of improvement (ROI) are often provided by the developer.
x
standardized measure
Test, measure, or probe in which all test takers are asked to answer the same questions (or alternate but equivalent questions) and which are subsequently scored in a uniform manner so as to permit a relative comparison of student performance.

The National Center on Intensive Intervention (NCII) provides a tools chart that presents information about commercially available progress monitoring probes that have been reviewed by a panel of experts and rated on key features. Click here to use this tools chart.
For information specifically about algebra measures see the project AAIMS Website:
https://www.education.iastate.edu/aaims/
There is a lack of available validated measures to assess the mathematics skills of high school students. This is especially true of measures that assess students' conceptual understanding. David Allsopp discusses an option for assessing this type of understanding (time: 1:56).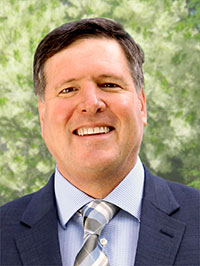 Transcript: David Allsopp, PhD
I think we need to be looking at ways to more qualitatively understand how kids are developing their mathematical thinking. One is really having measurement tools that get at the complexity and the importance of mathematical thinking. The reality is that being able to quickly evaluate where students are from a progress monitoring perspective, there's always going to be this focus mostly on procedural knowledge. Are we also going to evaluate conceptual understanding? They're not separate entities. They're important, both of them, to assess.
On the other hand, I think there definitely are formative and informal assessment options that can be really powerful for teachers to really get at what students are thinking, what they're understanding. One is diagnostic interviews, where students talk through what they did and why they did it in terms of problem solving. And as you're listening what students are saying and the extent to which they have misconceptions or if they are applying a concept incorrectly or if they have a procedure mixed up, this is a way that educators can better understand where kids are in terms of their thinking about a particular application or procedure or problem-solving context so that they can better target their intervention to address those areas. If we just are looking at student's responses and whether they're right or wrong, we don't necessarily have a very good understanding of why it's right or wrong. That's a really important component to being able to really, precisely intervene with kids when they're struggling in mathematics.
Selecting Measures for Struggling Students
Example
Sam is a 4th-grade student.
Sam was performing at the 2nd-grade level at the end of last year.
The teacher administers a 2nd-grade math probe. Sam's average on the two probes is 12.
The teacher will administer 2nd-grade probes for the year.
Grade-level GOM measures are appropriate for typically achieving students as well as for many who are struggling. However, these measures might not be appropriate for students who are consistently not performing at grade level. These students might require a measure designed for a different grade level. Sometimes, commercially available measures include directions on selecting an appropriate grade-level probe for these students. If they do not, however, teachers can use the following procedure:
Identify the grade level at which the student was performing at the end of the prior academic year.
On two separate days, administer a GOM test at the grade level at which the student was performing at the end of the previous year.

If the average of the two scores is less than 10, then use probes one grade level below where the student was performing at the end of the prior year.
If the average of the two scores is between 10 and 15, use probes at this grade level.
If the average of the two scores is greater than 15, use probes one grade level above where the student was performing at the end of the previous year.

Maintain the appropriate grade-level probes for the entire year.