How can teachers determine whether students are making appropriate progress?
Page 8: Communicate Progress
As the teacher continues to evaluate student performance and make adjustments to instruction when necessary, it's important that she communicate routinely with others about a student's progress. Doing so is key for achieving a shared understanding of that student's performance and instructional needs. The visual representation of the student's performance provided by the graph can facilitate meaningful conversations with other stakeholders including the student, parents, and other professionals. Let's briefly take a look at each of these and explain why communicating with them is so important.
Students: Students who are aware of their performance are more knowledgeable about their learning. By seeing their academic performance in an easily understood format, such as on a graph, students can appreciate the relationship between their effort and performance. This can motivate them to maintain their efforts or work harder. Teachers should emphasize students' individual growth rather than make comparisons to peers or to end-of-year benchmarks. Emphasizing how far behind a student is can actually have a negative impact on his motivation. Using GOM graphs also helps students to set appropriate goals for themselves.
Parents: Educators can show parents their child's graph and discuss specifically the areas in which a child is making progress and those in which more attention is required. The teacher can also explain that—in the event the student is not progressing as expected—the instruction will be changed to try to address the issue. Parents report better communication with the teacher when teachers share GOM data with them.
Other Professionals: Teachers might also find it necessary to communicate the student's progress with other professionals. For example, the teacher can discuss the student's progress toward meeting individualized education program (IEP) goals with the members of the IEP team. By using a graph, the teacher can easily give concrete descriptions of student learning, which can help inform the team as they make instructional decisions.
x
individualized education program (IEP)
A written plan, required by IDEA and used to delineate an individual student's current level of development and his or her learning goals, as well as to specify any accommodations, modifications, and related services that a student might need to attend school and maximize his or her learning.
x
IEP Team
The multidisciplinary team of education and related services professionals that develops and evaluates, along with the students and their parents, the individualized education program plan for each student with a disability.
High-Leverage Practices
High-leverage practices (HLPs) are fundamental or foundational practices that are critical for student learning and improved outcomes. There are high-leverage practices for both for general educators and special educators. This module aligns with the following HLPs.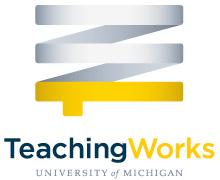 HLP11: Talking about a student with parents or other caregivers. Learn more at TeachingWorks.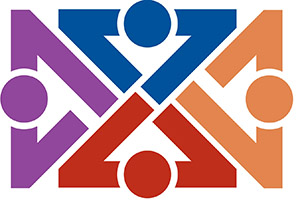 HLP5: Interpret and communicate assessment information with stakeholders to collaboratively design and implement educational programs. Click here to learn more about the HLPs for special educators developed by CEEDAR and the Council for Exceptional Children (CEC).
Research Shows
Decades of research has demonstrated the positive effects of communicating a student's progress by using GOM data.
Studies have shown that students enjoy seeing their progress, are more aware of their progress, and even feel more responsible for their own learning when provided with CBM information.


(Davis, Fuchs, Fuchs, & Whinnery, 1995; Pemberton, 2004)

Parent-teacher conferences are enriched and a collaborative partnership between the family and school are fostered when teachers use CBM data to communicate a child's progress to parents.


(Curry, Mwavita, Holter, & Harris, 2016; Pemberton, 2003)

Using CBM data facilitates the decision-making process when educators and professionals collaborate.


(Weiss & Friesen, 2014)
Listen as Jessica Sellers describes how CBM graphs have helped her communicate student performance with parents and other professionals. (Time: 0:43).
Jessica Sellers
Behavior Analyst; Former Teacher
Nashville, TN
Transcript: Jessica Sellers
When I walk into an IEP meeting, I always feel better if I have a child's CBM data with me, because it's so nice to be able to actually show parents how their child is doing using a graph. It also is a visual representation that guides me when I'm telling parents exactly what instructional methods we have tried to help their child and which ones are working, and those that weren't as successful. The parents I've worked with really appreciate giving them concrete information about how their child is doing.
When communicating with other professionals at pre-referrals or IEP team meetings, this is a great way for all of us to see how the child is doing and whether what's going on in the classroom is working. It also helps me, because if I think a student needs a different placement, I have everything documented.
Activity
Ms. Wu has a parent-teacher conference scheduled this week with Raymond's parents. She will use his graph (below) to help facilitate their conversation. Using the graph, as well as the other information you have about Raymond's performance, describe three things Ms. Wu can tell Raymond's parents about his mathematics performance.
Although Raymond is working at the first-grade level in math, he is showing steady growth in his skills.
Raymond is on track to meet his end-of-year goal.
No instructional changes are needed at this time.