How can educators design instruction that engages and challenges all students?
Page 1: Universal Design for Learning
As educators notice the many differences in how their students learn, think, and communicate, their observations may often lead to one weighty question: How can I reach each learner in my classroom? Universal Design for Learning, or UDL, is a way of thinking about teaching and learning that addresses this fundamental question. Developed by CAST, UDL isn't a curriculum or an intervention but a framework that helps teachers design accessible, challenging learning experiences that work for all students. Think of UDL as a lens through which educators design instruction that allows students a variety of ways to access content, engage with instruction, and demonstrate their learning. Each word in the name Universal Design for Learning is intentional and reflects the priorities of UDL:
x
Universal Design for Learning
A framework that facilitates the use of flexible options when designing instruction to promote student engagement, present content to learners, and allow students to demonstrate their learning. This framework enables educators to address learner variability and promote learner agency.
Universal: UDL is an approach for designing instruction for all students
Design: UDL is incorporated from the start, as instruction is being planned
Learning: UDL is based on a deep understanding of how humans learn
Learner Variability
For Your Information
Anticipating learner variability is not the same as grouping students into categories such as "students with disabilities," "multilingual learners," or "gifted students." Rather, educators who understand variability recognize that every student brings a unique constellation of abilities and experiences to their learning. Variability is the rule, not the exception.
The primary purpose of UDL is to design learning experiences that reach every student. We know that every student can learn, but not every student learns in the same way. People vary in how they engage with learning, how they make meaning of what they learn, and how they express their learning. In the UDL framework, we refer to this as learner variability. For instance, students have diverse personal identities and life experiences. They bring varied interests and background knowledge to the classroom. In addition, educators should expect students to differ in the languages they speak, the cultures they represent, and the patterns of strengths and challenges they display.
x
 learner variability
The natural differences among learners that affect how they engage with learning, how they make meaning of what they learn, and how they express their learning.
Because of the natural variability among learners, classroom instruction that assumes all students learn in the same way simply is not effective. There is no such thing as a "one-size-fits-all" lesson. And yet, it is also not practical for educators to create an individualized lesson for every student, every day. By using UDL, educators can address this challenge by proactively designing learning experiences that are flexible enough to reach all learners.
Research Shows
UDL is based on research from the fields of neuroscience, cognitive psychology, and the learning sciences. This research demonstrates:
Due to unique combinations of genetic factors and individual experiences, each human brain is as unique as a fingerprint.


(Finn et al., 2015; Valizadeh et al., 2018)

The human brain grows and changes in response to learning and experience, not just during childhood but throughout the lifespan.


(Fuchs & Flügge, 2014; Kolb et al., 2017)

Among students with varied needs, UDL-based instruction can increase engagement as well as academic and social outcomes.


(Ok et al., 2017)
Learner Agency
For Your Information
"Learning to learn" is a survival skill in the modern world. Many students today will work in jobs that do not yet exist, using technologies that have not yet been developed. Although there is no comprehensive body of academic knowledge that can fully prepare today's students for an ever-changing world, a deep knowledge of learning and of oneself as a learner is strong preparation for life. The following handout provides more information about how to build learner agency.
In addition to addressing the needs of all students, the use of UDL also helps build students' learner agency—that is, their capacity to take ownership of their own learning and to make decisions about their learning experiences. Educators can use UDL to design learning experiences that promote and honor the agency of every learner. In doing so, these educators help students master the art of learning itself, becoming expert learners. Expert learners are purposeful and motivated, resourceful and knowledgeable, and strategic and goal-directed. With guidance and support, every learner can become an expert learner. Students develop expertise in how to learn well by reflecting on their learning experiences, the decisions they have made, and the feedback they have received from educators over time. Expert learners tend to:
x
learner agency
The power a learner has to direct and make decisions about their own learning.
x
expert learners
Learners who are purposeful and motivated, resourceful and knowledgeable, and strategic and goal-directed.
Recognize their own strengths and weaknesses
Feel motivated by the act of learning itself
Know how to set learning goals for themselves
Know how to sustain effort and demonstrate resilience
Make connections to their prior learning
Recognize which tools and resources will help them learn new content
Know how to transform new information into meaningful and usable knowledge
Use cognitive and metacognitive strategies
Monitor their own progress
x
cognitive strategies
Any of a number of strategies used during content instruction to help students focus their attention on relevant information and solve a problem or complete a task.
x
metacognitive strategies
Any of a number of strategies that enable students to become aware of and understand their own thinking and how to transfer their learning to new contexts.
In these interviews, David Rose and Lindsay Jones expand upon the benefits of UDL. Then, Susan Shapiro discusses the priorities of the UDL framework.
David Rose, EdD
Co-founder; Chief Scientist,
Cognition & Learning
CAST
(time: 1:21)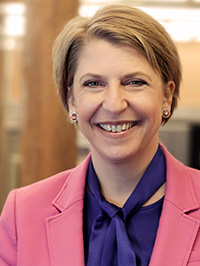 Lindsay E. Jones, JD
Chief Executive Officer
CAST
(time: 2:01)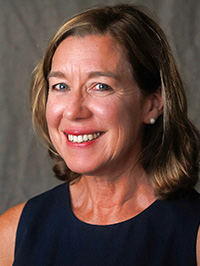 Susan Shapiro, MEd
UDL Implementation Specialist/
Professional Learning
CAST
(time:1:53)
Transcript: David Rose, EdD
The benefits of Universal Design for Learning are higher achievement across the full spectrum of students. Sometimes people think that Universal Design for Learning is primarily for students with disabilities or English language learners, students who are struggling in the classroom. But when Universal Design for Learning is done well, it actually provides just the right challenge and just the right support for students throughout the classroom. One of its most important ideas is that students are by their very nature very diverse and that diversity is a good thing. UDL is not focused on how do we reduce or eliminate diversity, but how do we make many ways that many children can succeed. Not by making them more the same but by making them more themselves. The benefit of UDL for students is that there are many ways to succeed, and the fact that there are many ways to succeed means that students can be engaged, can make rapid progress, and feel like competent learners. The real goal is that by the end of their schooling, they'll be expert learners.
Transcript: Lindsay E. Jones, JD

UDL is an approach. It's a framework. It's based on research in neuroscience about how our brains learn. And it helps educators intentionally design learning experiences and learning environments so they're accessible, they're available, and they honor student agency. They empower students to understand how they learn.
UDL benefits students and teachers in some really important ways. When students are included in classrooms, specifically students with disabilities, but also students with a range of issues who we typically think of as at the margins of our education system, there are great benefits for all of those students. And I spent a long time pushing for policies, along with the whole community, to make sure that our system could be designed to include students. But that means that we have to change the design of what teachers are able to do, what their environments are structured like, how we're supporting them, so they can support all those students in the classroom. Universal Design for Learning, it's a framework. It helps them design their environments so they can reach all those students in the classroom. And we know that that's why teachers get into teaching—to reach students and to help them grow. So I think it helps teachers because, currently, we have a system where they've got a classroom full of students that they have to teach, and those students have a range of needs. UDL can help teachers design the learning environment and the learning experiences to maximize that for all of those students. And so, then the benefit for students is clear. They can actually access the learning. There aren't barriers to what they can achieve in the classroom. It's the next step of, "How do we create supportive structures and environments in schools to meet the promise of inclusion?"
Transcript: Susan Shapiro, MEd
The priorities for the UDL framework are really to support teachers' thinking about how to design learning that is most likely to give all learners two things: access to the learning and agency as a learner. Access is defined broadly. So do the learning materials have the capacity to be perceived and understood by all learners? Are there ways of engaging in the lesson that give students options for how to become interested, how to sustain that effort, how to self-regulate? Are there opportunities in the design of the learning experience for learners to physically navigate the materials in a number of ways? Are there ways for the student to have options for expressing and communicating their thinking, their understanding, showing their learning in a variety of ways, a way that works for them? And also, are there ways for students to make decisions about how they use executive functions? The provision of options within a learning experience also really honors the inherent power that every learner brings to a learning experience. We might think about that as learner agency, that second piece of what we hope the use of the UDL framework can really do. So it's not that the lesson design empowers students. It's that learners come to learning with that power, and the lesson design honors that learner by giving them opportunities to make decisions about how to engage, which content to use, how to demonstrate their thinking and understanding. The UDL framework is designed to support teachers to help them design learning that gives every single student access and agency.
To learn more about UDL, how it is embedded in educational policy and legislation, and the future direction of UDL, we encourage you to listen to Lindsay Jones in this extended IRIS Interview.
Activity
Recall from the Challenge that Mr. Hughes, Ms. Tong, and Mrs. Rios are all novices when it comes to UDL. As they learn more about the framework's focus on learner variability, these educators reflect upon the range of students in their classrooms. Select all the ways that these educators can reasonably expect their learners to vary:
If you selected all of these options, you are correct! Learner variability exists in all of these areas and more. Mr. Hughes, Ms. Tong, and Mrs. Rios realize the learners who enter their classrooms every day are each as unique as their fingerprints. Clearly, it would be unreasonable to expect all their students to learn in exactly the same way.