How can teachers at Sycamore Middle School meet the educational needs of all of their students?
Page 1: Universal Design for Learning (UDL)
 Today's classrooms are more diverse than ever. Students see, hear, speak, move, read, write, understand English, organize, engage, and remember in so many different ways. At the same time, current law (e.g., No Child Left Behind [NCLB], the Individuals with Disabilities in Education Act, 2004 [IDEA 2004]) and contemporary teaching practices not only expect and encourage education in inclusive settings but they also require evidence of it. The teachers at Sycamore Middle School know that meeting such diverse needs in the classroom is a challenging task.
Did You Know?
UDL adapts and applies the ideas and concepts associated with universal design in architecture. The overarching idea of universal design is that buildings and tools should be accessible to everyone—those with and those without disabilities. For example, curb cuts allow people who use wheelchairs to move freely and independently from sidewalks to streets or parking lots. At the same time, they benefit people who use strollers, shopping carts, scooters, and skateboards.
To meet the needs of all students in the general education classroom to the greatest extent possible, a team of Sycamore Middle School personnel convenes to research and evaluate potential approaches. They discover Universal Design for Learning (UDL), which appears to meet their needs. UDL provides a research-based framework for teachers to incorporate flexible materials, techniques, and strategies for delivering instruction and for students to demonstrate their knowledge in a variety of ways. Developed by researchers at the Center for Applied Special Technology (CAST), this framework stands in contrast with the "one size fits all" instructional approach that has traditionally been used in classrooms, as outlined in the table below.  
Traditional Instruction
Universal Design
for Learning Instruction

Teachers typically deliver content one way.
Students are passive learners who acquire information through memorizing, practicing, and taking tests.
The learning environment encourages students to sit quietly and work on an identical task.
Students' skills and knowledge of content are assessed using one method.

Teachers deliver content in multiple ways.
Students are active learners who engage and analyze the content to gain understanding.
The learning environment encourages students to explore the content based on personal interests, preferences, or abilities.
Students are allowed to demonstrate their skills and knowledge of content using one of several methods.
Adapted from Universal Design for Learning: A Guide for Teachers and Education Professionals.
CAST is an organization that primarily conducts research related to Universal Design for Learning. Listen as David Rose, a founder of CAST, and Grace Meo, formerly of CAST, describe UDL.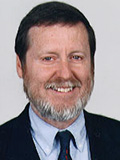 David Rose
CAST founder; Chief Scientist,
Cognition & Learning
(time: 0:29)

Grace Meo
Former CAST Director of Professional
Development & Outreach Services
(time: 0:24)
The primary reason the Sycamore team favors UDL is that it addresses the educational needs of all students: average learners, English learners, students who have received poor instruction in the past, students with learning disabilities, students with sensory and motor challenges, and gifted and talented students, among others. UDL benefits all students by:
Meeting the needs of the widest range of students by reducing the number of barriers to learning
Providing challenging, salient, and age-appropriate materials to students with a range of abilities
Allowing students to learn in accordance with their learning preferences
Creating alternative ways for students to both receive and deliver information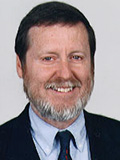 David Rose
CAST founder; Chief Scientist,
Cognition & Learning
Activity
Teachers, like students, have particular learning strengths or preferences. In fact, teachers' learning strengths often influence their teaching styles. For example, a teacher who prefers to learn through auditory means might tend to present information through lectures and discussions, a decision that might prove disadvantageous for students who have difficulty grasping information this way (e.g, students with auditory processing difficulties, English language learners). Remember that it is helpful for both teachers and students to be aware of their learning strengths or preferences. Click here to assess your preferred learning modality using the Barsch Inventory. Be aware that research does not support the "learning styles" theory that students learn better when they are taught via preferred modalities. In other words, there is no evidence that visual learners show greater learning gains when taught using visual means. However, the use of preferred modalities can improve engagement and reduce barriers for some students (e.g., those with disabilities, English language learners).