How can educators design instruction that engages and challenges all students?
Page 3: UDL Principles
As you have learned, educators should anticipate differences in how their students learn and identify potential barriers within the instructional components. Even when they do so, educators may encounter challenges when designing instructional experiences for variable learners. The UDL framework is built on three principles that guide educators to plan more than one way (i.e., multiple means) to engage students, to represent content, and to promote student expression. By applying these three principles, educators design flexible instructional experiences that incorporate options for learners. Let's explore these principles in greater depth.
The first principle is about the "why" of learning—students' motivation and attitude toward learning. When designing with this principle in mind, educators proactively plan more than one way to incorporate students' interests, to encourage their efforts, and to promote self-regulation while learning. Examples of providing multiple means of engagement include:
Inviting students to choose their own topic for an assignment or project
Incorporating authentic activities that reflect real-world situations
Generating multiple examples to connect new content to students' backgrounds and experiences
Creating opportunities for peer interaction and collaboration
Providing feedback that emphasizes effort and progress
The second principle is about the "what" of learning—the content that is presented to learners. When designing with this principle in mind, educators make sure to use more than one way to present information, to clarify and promote a shared understanding of the language and symbols used in the content, and to foster students' comprehension. Examples of providing multiple means of representation include:
Presenting alternatives to text-based information (e.g., images, videos, interactive media, simulations)
Displaying video captions
Hyperlinking definitions to new vocabulary in a text
Offering text-to-speech software when decoding is not the focus of instruction
Providing graphic organizers to guide information processing
x
captions
Subtitles that display the words spoken in film or video; can be either "closed" (so that only those who want to can see them) or "open" (so that everyone always sees them).
x
text-to-speech
Any of a number of methods or technologies by which written content is converted into an auditory form.
x
graphic organizers
Any visual aid designed to help students to organize and comprehend substantial amounts of text and content information.
The third principle is about the "how" of learning—the ways students take part in and express their learning. When designing with this principle in mind, educators plan more than one way for students to physically interact with learning experiences, to communicate their thinking and understanding, and to use executive functions. Examples of providing multiple means of action and expression include:
Providing alternatives to physical navigation or response methods using technology tools (e.g., keyboards, touch screens)
Supplying a variety of task-specific tools (e.g., physical or virtual manipulatives, calculators)
Offering students varied media options for composition (e.g., text, speech, comics, music, visual art, digital art, video)
Creating checklists or planning templates for projects
x
executive functions
The mental processes that control and coordinate activities related to learning, including processing information, retaining and recalling information, organizing materials and time, and using effective learning and study strategies.
x
manipulatives
Concrete objects (e.g., abacus, counters, popsicle sticks) that students can physically interact with to develop a conceptual understanding of mathematical concepts.
For Your Information
As you have learned, the UDL framework is informed by scientific research about the brain. The three principles each align with a set of networks in the brain that play an important role in learning.
The affective networks process information and regulate emotions, which influences why we are motivated and engaged in learning. These networks are the basis for the first principle, provide multiple means of engagement.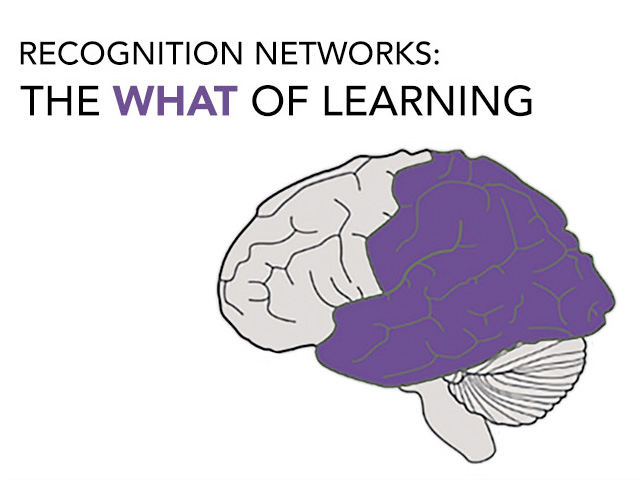 The recognition networks receive incoming sensory information, including what we see and hear. These networks are the basis for the second principle, provide multiple means of representation.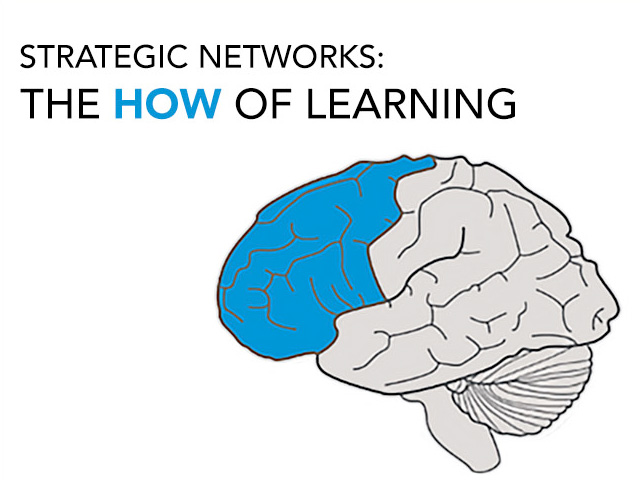 The strategic networks organize information and direct how we respond. These networks are the basis of the third principle, provide multiple means of action and expression.
The following handout provides more information about the brain's role in learning.
The UDL Guidelines
The UDL principles remind educators of the big picture of addressing learner variability by using multiple means. CAST has also developed a set of Guidelines aligned with each principle. These Guidelines address nine common dimensions of learner variability. For example, educators should expect their learners to vary in how they become interested in learning, how they sustain effort and persistence, and how they self-regulate. As such, educators provide options for each of these dimensions to address the first UDL principle, provide multiple means of engagement. Each Guideline begins with the phrase "provide options for" because expecting all students to learn in just one way can lead to barriers to learning.
Provide multiple means of
Engagement

Provide multiple means of
Representation

Provide multiple means of
Action & Expression

Provide options for
Recruiting Interest
Provide options for
Perception
Provide options for
Physical Action
Provide options for
Sustaining Effort & Persistence
Provide options for
Language & Symbols
Provide options for
Expression & Communication
Provide options for
Self Regulation
Provide options for
Comprehension
Provide options for
Executive Functions
Adapted with permission from The UDL Guidelines (CAST, 2018). Retrieved from https://udlguidelines.cast.org.
The UDL Guidelines are available in an interactive format on CAST's Website. Here, you can dig deeper into each Guideline to find more specific strategies and suggestions for providing options in instruction. Note: The UDL Guidelines 3.0 are expected to release in 2024. This upcoming revision will address systemic barriers that create inequitable learning opportunities and result in inequitable outcomes. View the UDL Guidelines.
Shauntā Singer provides more information on the purpose of the UDL Guidelines and how teachers can apply the Guidelines to develop their instruction. Next, Susan Shapiro shares a story about how a teacher used the Guidelines as a lens to identify barriers and revise her instruction.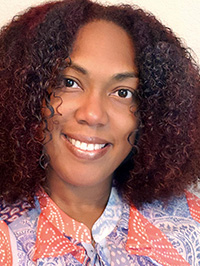 Shauntā Singer, PhD
Research & Development/
Professional Learning Research Scientist
CAST
(time: 1:45)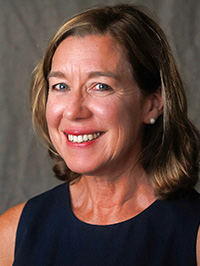 Susan Shapiro, MEd
UDL Implementation Specialist/
Professional Learning
CAST
(time: 2:28)
Transcript: Shauntā Singer, PhD
The UDL Guidelines are guides for us to consider as we're developing lessons, our goals, our assessments, thinking of materials, and they should be used as, really, guides [laughs]. And so we want to be sure that we're considering things like learner agency or learner voice or the type of material that we are using, the type of methods. We want to consider how students are interacting or engaging with the material. We want to see how students are able to understand the material, how they're engaged in the material, or how they're able to strategize the information that's presented to them. So the Guidelines are structured within the principles to help provide options for our students so that they get access. But it's for teachers to help guide them as they're creating these things so that more students develop agency, and more students are able to engage in the material that's being taught. And so we should definitely make sure that we're using them as guidelines and not as a checklist because there's not a "do this" when this situation happens or "do that" when this situation happens. It's not a list that should say, "Okay, if I have all these boxes checked that I am quote-unquote doing UDL." It's really a mentality. It's really a way of thinking. It's really a set of guidelines to keep in the back of our minds as we're creating these activities for students to make sure that there are options and to make sure that we're addressing the variability of students and learners in our classroom.
Transcript: Susan Shapiro, MEd
I'll share a little story about a teacher who was brand new to learning about UDL and wanted to apply it to their classroom. So this was a high school teacher who had assigned her English class reading the play Macbeth, and she was noticing that a lot of the students were not doing the reading that she assigned each day. And so she thought about UDL, and she said, "I have these Guidelines, and I'm going to think about where the barrier might be." And she had given everybody a paper copy of the play Macbeth. And she thought, "Maybe it's related to multiple means of representation. I'm only giving students this one representation of the content, this paper copy of Macbeth, and I'm expecting everybody to be able to perceive it, make meaning of the language, and comprehend this play." So she spent a lot of time to find lots of versions of Macbeth: summary versions, versions with hyperlinked definitions, audio versions, and digital versions. And in fact, some of the students were now doing the reading because now there were multiple representations, and students could make a decision about which representation of the content they wanted to use. But she still was realizing that lots of students were not doing the reading. And so she returned to the Guidelines, and she thought, "Maybe I need to think a little bit about engagement." And so she asked some of the students that weren't doing the reading, "What's happening? What's getting in the way?" And the students told her, "We don't know why we're reading this. We have no idea about what the point is. What's the goal here? Why does this play Macbeth matter at all?" And so the teacher returned to those Guidelines and thought, "Wow, I need to think about options for learners to become interested in this." And provide options is a suggestion that the UDL framework makes, one of the Guidelines, provide options for recruiting interest. And so that teacher had used the Guidelines as a framework, as a lens, for thinking about and finding those barriers. She had used the Guidelines to design some options. So the Guidelines really are this tool for us to use as we iterate on design over time, and they can be used really fluidly by teachers. And it's really still teachers who are making decisions about learning designs. But the Guidelines help those decisions be a little bit more informed about what we know about human variability and learning.
Did You Know?
There is no such thing as a "learning style." Decades ago, it was commonly believed that every individual had one primary "learning style" and could be classified as a visual, auditory, or kinesthetic learner. Educators were taught to match their instruction to each student's identified modality of learning.
Recent research has debunked this theory. There is no evidence that catering to a single "learning style" for each student will result in better or faster learning. On the contrary, we know that all students vary as individual learners and that learning is contextual—the best way to learn will depend on where, how, and what a person is learning. Instead of limiting each student to one means of learning, educators who use UDL address learner variability by ensuring all students have access to multiple means of engagement, representation, and action and expression.
The following pages will explore more examples of how the UDL framework can be used as a lens for designing each of the components of instruction—goals, assessments, methods, and materials.