How can educators identify and address potential barriers when designing instruction?
Page 5: Assessments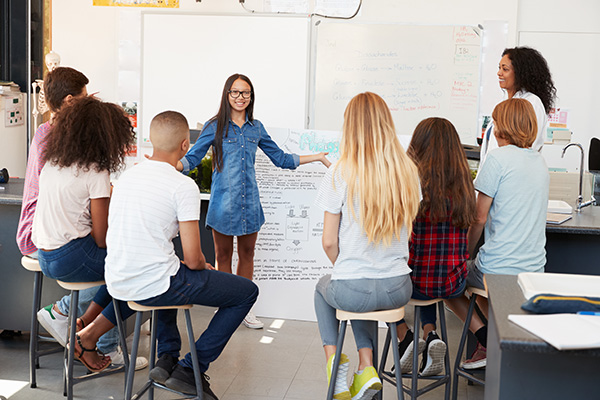 After establishing a clear goal that allows for multiple means, the educator determines how to assess learners' progress toward and mastery of the goal. To gain useful information, educators must align assessments with the learning goal—that is, assessments need to measure the knowledge or skills that the learning experience is designed to teach. Assessment results help:
Educators monitor students' learning
Students monitor their own learning process
Educators know if their instruction is effective
The third UDL principle—provide multiple means of action and expression—reminds educators that learners need multiple ways to "show what they know." Expecting all students to demonstrate knowledge or skills in the same manner can become a barrier to learning. For instance, imagine that an educator administers a written exam. While reviewing one student's exam, the educator thinks, "This student really seemed to understand the content during class. It seems like the writing got in the way of her expressing it." In this reflection, the educator has identified a barrier—the inflexibility of the assessment.
Assessments occur throughout the learning process, not just at the end of a lesson, unit, or course. A combination of assessments should be used to help educators and students monitor learning during instruction and evaluate that learning after the learning experience. The following are three types of common assessments, all of which should be designed with the principles of UDL in mind.
Formative Assessment
Formative assessment is the ongoing evaluation of student learning during instruction. This type of assessment can be used to:
x
formative assessment
Ongoing evaluation of student learning during the learning process that provides frequent feedback about performance to both learners and instructors and informs or guides future instruction.
x
exit ticket
A tool used at the end of a lesson or class period as a brief formative assessment of student understanding of a topic or skill introduced in class; sometimes referred to as an exit card.
Formative Assessment Examples
Informal teacher questioning
Student polls
Low-stakes quizzes
Provide continuous feedback about student learning to educators: Educators use formative assessments to check for understanding, identify misconceptions, and monitor students' progress.
Inform or guide instruction: Educators use information gathered from formative assessments to make informed instructional decisions to better meet students' learning needs (e.g., review or reteach information, go deeper into the content, use a different instructional strategy).
Provide continuous feedback to learners: Educators should provide every student with frequent, timely, and constructive feedback. Feedback is much more than marking items as correct or incorrect or assigning a grade. Feedback should:

Inform students about their progress
Guide students toward new strategies or tools to support their mastery of the goal
Acknowledge individual and group effort
Help students persist through challenges and strengthen their learner agency
Summative Assessment
Summative assessment is the evaluation of student learning after instruction has occurred. This type of assessment can be used to:
x
summative assessment
An evaluation administered to measure student learning outcomes, typically at the end of a chapter, unit, or course. Often used to evaluate whether a student has mastered the content or skill.
Summative Assessment Examples
Unit tests
Final exams
Portfolios
Culminating projects
Measure and evaluate students' mastery of content or skills: Educators should use the results of summative assessments to determine if students met the learning goal.
Inform or guide future design: As with formative assessments, educators should use the results of summative assessments to reflect on the effectiveness of the design and make adjustments for the future.
Self-Assessments
Assessment is often thought of as a purely teacher-led activity in which educators design, administer, and evaluate measurements of student learning. However, students should also play an active role in assessing their own learning. Educators should provide instruction and support to foster students' skills in self-assessment—a strategy in which students evaluate their own learning both during and after instruction. Using this type of assessment, students can:
x
self-assessment
A strategy in which students evaluate their own learning both during and after instruction.
x
self-monitoring
A strategy in which students regularly track their own learning or behavior, record the results, and use that information to make improvements or adjustments.
Self-Assessment Examples
Students can:
Mark off tasks on a checklist to visualize their progress
Respond to reflection questions after a lesson to identify what they learned
Reflect on what they are still confused about
Rate criteria on a rubric to evaluate their understanding
Monitor and reflect on their progress toward and mastery of the learning goal: Students learn to self-monitor their own progress and use that information to guide their learning process. Educators should provide instruction, tools, and feedback to help them do so.
Develop learner agency: As they become expert learners, students learn to think about their choices and the impact of those choices on their success. Educators should support learners' development of these skills by explicitly teaching strategies for reflection and providing supports that foster students' metacognition, or awareness of their own thinking.
Addressing Barriers in Assessments
For Your Information
Educators may be tempted to believe that assessments are only fair if they are the same for all students. To the contrary, fairness results when all students can show that they have mastered the learning goal without encountering barriers from the assessment design. Accessible and flexible assessments, therefore, promote equity and equal opportunity.
Recall from the previous page the importance of separating the goal from the means of learning. This practice makes it possible to provide options for assessments. A goal with the means embedded will offer only one way for students to demonstrate mastery of the learning goal, while a flexible goal offers a variety of ways to do so. Further, many assessments require additional knowledge or skills simply to access or engage with the assessment (e.g., reading skills, time management). Such requirements act as barriers when they hinder students' ability to demonstrate their learning. To more accurately assess students' progress toward and mastery of the learning goal, educators should apply the UDL principles to anticipate and remove such barriers. Below are examples of barriers in assessments and ways that educators might remove them.
| | |
| --- | --- |
| Assessment Barriers | Removing Barriers |
| An assessment requires all students to use a single mode of response (i.e., give an oral presentation). | The educator provides all students various options to demonstrate their learning (e.g., give an oral presentation, record a video, write a paper). |
| A mathematics quiz requires all students to read word problems. | The educator provides all students the option of having the word problems read aloud. |
| A writing assessment requires all students to respond to the same prompt. | The educator provides three options of prompts from which all students may choose. |
| An exit ticket requires all students to write their responses using paper and pencil. | The educator provides all students options for completing the exit ticket (e.g., writing, drawing, typing, oral response). |
| An end-of-unit exam requires all students to prepare and study independently. | The educator provides options of practice assessments and study guides to all students in advance of the exam. |
In this interview, Shauntā Singer shares how educators can apply the UDL framework to assessments to build learner agency and to better understand student learning.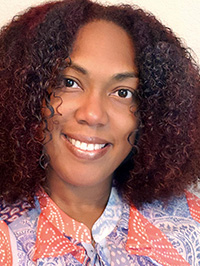 Shauntā Singer, PhD
Research & Development/Professional Learning Research Scientist
CAST
Transcript: Shauntā Singer, PhD
We have this idea in Universal Design for Learning of creating expert learners. And expert learners are learners who are able to identify those things that best help them learn. They're also learners who can advocate for the things that they need. So when we talk about expert learning within assessment, we want learners to be able to identify those ways that they will best get their thoughts and demonstrate their understanding of certain concepts across. So that's from the learner side—develop that voice, that agency. From an educator side, we, therefore, need to ensure that there are opportunities for students to do that. And so we want to make sure that our assessments are built in such a way that students have the best opportunity to present what they know. Within Universal Design for Learning, we want to provide options for students and not just assess them in one way. That's one way that we can apply the Guidelines to assessment. We want to have options for students to be able to demonstrate their understanding of a concept.
Another application of Universal Design for Learning within the assessment context is how we use the assessments as teachers. And so we have those things like standardized assessments or summative assessments where we have a certain way of being able to look at what students know. How we use that information is also important as it relates to UDL. So you may, for example, have a standardized assessment or a curriculum benchmark that has to be presented in a certain way. To take it a step further, you could use that information and have students talk about their responses that they've given on a summative assessment to see where they got that answer, to discuss where they got that information from, to discuss what parts of a unit or part of activity really resonated with them to come up with a particular answer. Have perhaps a cooperative learning opportunity around that and then have students be able to give that information back to the teacher so that the teacher becomes aware of how students formulated responses to those summative assessments. Then it becomes a formative assessment because now teachers are able to glean insight into how students developed their answers, and they can use that to gauge or to impact their instruction.
Keep in Mind
As educators design assessments using a UDL lens, they should ask themselves the following questions:
Do my assessments reflect and measure the learning goal?
What barriers exist in my assessments that may impact learners' abilities to show what they know?
How will I use formative assessments to make ongoing instructional decisions and adaptations?
What are the summative assessments measuring and how will I use that data to inform future instruction?
Do students have opportunities to assess their own progress and process?
These questions have been adapted from the following handout.
Activity
After Mr. Hughes, Ms. Tong, and Mrs. Rios have developed their goals, they are ready to reflect on and adapt the assessments they use to measure students' learning. Below, consider how you would address the barriers in their assessments and then discover how the educators intend to do so.
---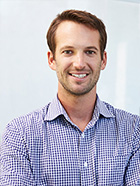 Mr. Hughes
Elementary mathematics lesson goal:
Students will represent numerical data on a bar graph and use the graph to answer questions.
---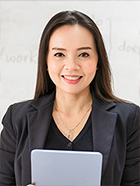 Ms. Tong
Middle school language arts unit goal:
Students will be able to identify a theme in a grade-level piece of fiction and locate supporting details in the text.
---

Mrs. Rios
High school biology lesson goal:
Students will be able to model and explain the process of mitosis.