What other information might a school find helpful when choosing which approach to adopt?
Page 4: The Rationale for RTI: Early Intervening and Identification of Learning Disabilities
Click on the movie below and watch the S-Team continue to gather information that can help them in their decision making process (time: 0:54).
Transcript: The Decision Making Process
The Rosa Parks S-Team members are comfortable with the IQ-achievement discrepancy model used to identify students with learning disabilities. The process is pretty straight-forward: Students are referred, tested by a diagnostician, and identified as having a disability or not. However, the S-Team members wonder if the RTI model can solve some of their frustrations. They like the fact that the RTI model can get help to struggling readers early and it can be used to identify students who have learning disabilities. So they want to learn even more about it. The S-Team wonders whether RTI is an approach that could bring help to students like the poor reader in Mr. Hess's class, so that they won't struggle for years before receiving more intensive instruction and supports. The team has many questions about how RTI might benefit their students and whether it would impact the timeline for the provision of special ed services.
What Is the Rationale for Using RTI?
RTI is a preventive approach that aims to identify struggling students before they fall too far behind their peers. It is important to note that some students struggle with reading due to causes other than learning disabilities. Regardless of the cause, RTI will help students to obtain the appropriate instruction and interventions necessary to improve their academic progress. Additionally, by providing intervention in the early grades, RTI may also prevent the inappropriate identification of students for special education services. Think about RTI as a safety net that provides needed support to students before they have a chance to fail.
The policymakers who included RTI as an option in IDEA 2004 have high hopes that RTI will:
Encourage and guide professionals to intervene early on behalf of a greater number of students who are at risk for school failure
Represent a more valid method of identifying learning disabilities (LD) by decreasing the number of "false positives" (i.e., low-achieving students given LD labels but whose problems are in fact due to inadequate instruction rather than to disabilities)
What Are the Benefits of Using RTI?
Let's explore in more detail the two major benefits of RTI mentioned above:
Early intervening
Identification of learning disabilities
Benefits of Early Intervening
The term early intervening—that is, providing assistance to students early, when they begin to struggle—is used in IDEA 2004 and refers to the provision of preventive services to students before they are identified as having disabilities. (The term should not be confused with early intervention, which refers to special education services for very young children.) As you learned in the Challenge scenario, many students struggle with reading skills throughout their elementary school years. Research has shown that students who have difficulty learning to read are unlikely to catch up with their peers without early, intensive, and effective interventions. Many of these students do not receive the intensive instruction they require until after they are identified as having reading disabilities, something that usually does not occur until third grade or later.
An important feature of RTI and of the process of early intervening is that they provide research-validated interventions when students begin to struggle, including students who do not have disabilities. Here are some key points to remember. RTI and early intervening:
Ensure that all students receive high-quality instruction in the general education classroom
Promote immediate intervention as soon as students' reading problems are revealed
Prevent substantial reading difficulties from developing
Reduce inappropriate referrals and placements in special education for students with learning disabilities
Listen to Larry Wexler, from the U.S. Department of Education's Office of Special Education Programs, as he discusses some of the terminology associated with early intervening and the rationale behind using early intervening techniques.

Larry Wexler, PhD
Director, Research to Practice Division
U.S. Department of Education Office
of Special Education Programs
Transcript: Larry Wexler, PhD
Terminology associated with early intervening
There is some confusion because there are some very similar words being used based on the legislation. Let me start with the term early intervention. Early intervention under the IDEA has a very specific meaning. It's referring to our Part C Infant and Toddlers Program, which is a program that addresses the needs of infants and toddlers, birth up to age three. And it's a family-based program that is similar to special education, but it's much more family based. So when we say early intervention, what we're referring to is the infant and toddlers program. Now, when we say "early intervening," that's taking on multiple meanings. Most teachers, when they hear early intervening, they essentially take it as getting to kids as early as they can, getting to them before they fail. That's sort of the early intervening generic approach. But early intervening under IDEA 2004 also has a very specific meaning. It refers to services that can be provided that are scientifically based services in the area of academics and behavior. And these are services that are provided to children prior to them being identified as needing special education.
Transcript: Larry Wexler, PhD
The importance of early intervening
Well, I think that the most critical aspect of this is that for the last thirty years we've had what we term a "wait-to-fail" model, which essentially means that students have to fail prior to receiving an evaluation or receiving services. And the whole point of intervening early is to use scientifically based practices that will result in children achieving. The other side to that is that many students who end up in special education are what we call "instructional casualties." Instructional casualties are essentially children who don't achieve because they've not received good instruction. So the whole purpose of intervening early is, first of all, to use scientifically based content that we know works based on research and, second of all, to get them to kids before they fail, so that if in fact they do need special education, they're identified much earlier.
Benefits for the Identification of Learning Disabilities
The RTI approach has many benefits, particularly when applied to the identification of students with reading or learning disabilities. Some of those advantages include:
Ensuring that struggling readers have received high-quality instruction before referrals to special education are made
Using classroom data, rather than subjective observations, to make decisions about whether students should be referred for an evaluation for special education services
Delivering services as soon as students begin to struggle
For Your Information
"Of those with 'specific learning disabilities,' 80 percent are there [in special education] simply because they haven't learned how to read…The reading difficulties may not be their only area of difficulty, but it is the area that resulted in special education placement."
(President's Commission on Excellence in Special Education, 2002)
"What we found is that if we teach our kids with [learning] disabilities to read, we can close the [achievement] gap."
(Johnnie Grissom, Associate Commissioner, Kentucky Department of Education)
Debate and controversy have surrounded the process of identifying students with learning disabilities almost since the inception of the learning disabilities field. Many of the concerns stem from the use of IQ tests in the assessment process. However, RTI offers viable responses to many of these concerns. The table below reviews some likely concerns with the IQ-achievement discrepancy model and describes how the RTI approach addresses them:
Concerns About the
IQ-Discrepancy Model
Advantages of RTI
Assessments do not always discriminate between disabilities and the results of inadequate instructional strategies.
The likelihood that inadequate instruction is a cause of learning difficulties decreases.
Bias can result in the misidentification of students.

Bias inherent in the referral and the assessment processes decreases.

Identification is based on actual classroom performance (i.e., progress monitoring data).

Students must first fail in order to qualify for special education services.

Fewer students struggle before receiving help.

The amount of time students struggle is significantly decreased.

Results from assessments do not inform the instructional process.
The progress monitoring data aid in placement decisions and may be used to inform and evaluate the instructional process.
Many students do not meet the discrepancy criteria but would still benefit from early identification and support to remediate their skills.
Students who are struggling academically receive immediate support and intervention.
In the audio below, Sharon Vaughn, a nationally recognized leader in the areas of reading instruction and RTI, discusses the strengths of the RTI approach over the IQ-achievement discrepancy model (time: 1:23).

Transcript: Sharon Vaughn, PhD
The RTI approach provides opportunities for early identification, for a more prevention-oriented approach, and, perhaps most importantly, for schools to screen every student and give every student an opportunity to be provided additional instruction if they need it, rather than being completely dependent upon teachers' judgment. Now, as long as I talk about that as an advantage, I think it's also important for us to remember that we don't want to eliminate teachers' judgment, which all of us agree is very important. We want to be sure that teachers have an opportunity to use their observations, their clinical judgment, their perceptions, and the data that they take on a day-to-day basis about children to influence who is considered at risk as well. But the major advantage I see is that RTI provides an opportunity to really reflect very thoughtfully about disproportionate representation. Because what it allows for us to do is, through early screening and intervening and supporting students and teachers, the opportunity to remove many of the potential biases that are associated with practices that rely totally on teacher referral.
Implementation of the RTI approach should involve careful planning and coordination. Personnel from schools, districts, and states need to think carefully about how they will:
Evaluate the quality and effectiveness of the reading instruction being used in the general education classroom
Ensure that all education professionals (teachers, paraprofessionals, etc.) are knowledgeable about the RTI approach and are well trained to implement the instructional interventions
Monitor instruction and intervention frequently to evaluate its effectiveness
Modify the current roles and responsibilities of staff members (e.g., school psychologists, teachers, paraprofessionals) involved in the identification and intervention process
Determine assessment procedures and placement criteria
One final consideration for the implementation of RTI is its effectiveness with students from culturally and linguistically diverse backgrounds. Some proponents of the RTI approach suggest that improved general education instruction and the use of validated interventions will improve academic skills and subsequently reduce overrepresentation of these students in special education. This, too, is an issue that should be considered carefully.
Listen as Leonard Baca discusses RTI in regard to students from culturally and linguistically diverse backgrounds (time: 1:21).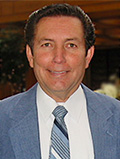 Transcript: Leonard Baca, PhD
RTI as a philosophy, I think, is a very good one and one that I would support. Now, when you're looking at RTI, you can look at it by way of it being a diagnostic tool for LD labeling, or you can just look at it as a way of serving kids who have needs. In terms of serving kids who have needs, I think it's an excellent approach and an excellent model. But when you begin to use it as a diagnostic process in place of the discrepancy model, I think that it raises other concerns and problems for linguistically different kids. I think the most important drawback, I guess you would call it, of the RTI system as we know about it is that it does not in any place speak to culturally responsive education.
Moving to the RTI model puts more time, energy, and resources towards underachieving kids in general and, that way, helps prevent some of the misclassification. Both the discrepancy model and RTI are imperfect, and neither one of them do a foolproof job of working with language-minority kids. But if we have some strong staff development involved, I think I would tend to come down on the side of moving toward the RTI model as opposed to waiting till they fail.