What is an IEP?
Page 2: Endrew F. & IEP Standards
As we mentioned on the previous page, the IEP process is described in legislation (law) but clarified through litigation (lawsuits). That is, legislation tells educators what they must do, whereas litigation rulings help them to more specifically understand how and to what extent they must do it. The IEP process is also guided through regulations, rules issued by the U.S. Department of Education to clarify the legislation and to ensure uniform application of the law.
In 2017, a case before the U.S. Supreme Court, Endrew F. v. Douglas County School District (hereafter referred to as Endrew), sought to bring clarity to the IEP process by answering the following question: What is the level of educational benefit school districts must confer on children with disabilities to provide them with a free appropriate public education (FAPE) guaranteed by the Individuals with Disabilities Education Act (IDEA)?
x
free appropriate public education (FAPE)
One of IDEA's six guiding principles; ensures that each eligible student with a disability receives an individualized education that meets his or her unique needs and is provided in conformity with the student's IEP at no cost to the child or family.
x
Individuals with Disabilities Education Act (IDEA)
Name given in 1990 to the Education for All Handicapped Children Act (EHA) and used for all reauthorizations of the law that guarantees students with disabilities the right to a free appropriate public education in the least-restrictive environment.
In the sections below, we will overview this landmark case and ruling and then begin to describe what it all means to the ways that educators create IEPs for students with disabilities.
Background: The focus of this case was Endrew (or Drew), a 5th-grade student with autism spectrum disorder (ASD) and attention deficit hyperactivity disorder (ADHD). From kindergarten through 4th grade, Drew attended public school in the Douglas County, Colorado, School District. Though IEPs were developed for Drew during these years, his academic and functional progress appeared to have stalled. In April 2010, Drew's parents rejected the district's proposed 5th-grade IEP, which they felt was basically the same as Drew's earlier IEPs and therefore would not help him to improve his learning outcomes.
Drew's parents subsequently withdrew him from public school and enrolled him in a private school specializing in the education of students with ASD. In this setting, Drew's behavior improved significantly, his academic goals were strengthened, and his educational outcomes improved.
For Your Information
de minimis: (Latin) too trivial or minor to consider
Prior to Endrew, six of the thirteen U.S. Court of Appeals Circuit Courts applied a very low substantive standard when considering educational benefit: the "merely more than de minimis" standard. In legal proceedings, the Latin term de minimis is used to describe something that is too trivial or minor to be concerned about. (The term is a shortened version of the statement de minimis non curat lex or "The law is not concerned with trivial matters.")
x
substantive standard
The level of the quality of the IEP content and the subsequent individualized education provided to a student with a disability.
In practical terms, what this means is that a student who made no educational progress whatsoever—received no educational benefit—would not meet the de minimis standard. However, a student who made anything more than no progress—even just a tiny amount of progress—would meet the substantive standard. The Supreme Court's ruling in Endrew created a higher substantive standard that must now be used to determine educational benefit: An IEP must be "reasonably calculated to enable a child to make progress appropriate in light of the child's circumstances."
Litigation: Following an unsuccessful attempt to receive reimbursement from Douglas County for the private school tuition payments at a due process hearing, Drew's parents took their case first to the U.S. District Court for the District of Colorado and then to the U.S. Court of Appeals for the Tenth Circuit. Both courts, however, rejected their argument, concluding that the Douglas County School District had provided Drew with a FAPE because his IEPs were created to provide educational benefit that was merely more than de minimis, a Latin term that means more than trivial or minor, a very low standard. In response, Drew's parents appealed to the U.S. Supreme Court.
x
due process hearing
Part of IDEA's procedural safeguards for parents that is used when resolution sessions are not successful in resolving a disagreement about a special education issue; an impartial hearing officer listens to both parties, examines the issues, and then makes a ruling.
Decision: In a unanimous ruling, the Supreme Court rejected the low educational benefit standard used by the U.S. Court of Appeals for the Tenth Circuit. The Supreme Court ruled "To meet its substantive obligation under the IDEA, a school must offer an IEP reasonably calculated to enable a child to make progress appropriate in light of the child's circumstances" (Endrew F. v. Douglas County School District, 2017, p. 15). The Supreme Court sent the case back to the Tenth Circuit to apply this higher educational benefit standard. The district court judge subsequently held that the Douglas County School District had failed to provide Drew with a FAPE. Eventually, the school district paid Drew's parents $1.3 million for his private school tuition, related expenses, and attorney's fees.
The Endrew case delivered a landmark ruling that clarified the substantive standard for determining whether a student's IEP—the centerpiece of each child's entitlement to FAPE under IDEA—is sufficient to enable a student with a disability to make progress appropriate in light of his or her circumstances. As such, it resulted in a monumental shift away from rote adherence to the administrative tasks of IEP development, placing far greater emphasis on decision-making that considers the individualized needs of students with disabilities. In short, the Endrew ruling provided a consistent standard regarding the quality of the education, as laid out in their IEPs, to which students with disabilities are entitled.
Legislation and Litigation
In writing the Endrew opinion, Chief Justice John Roberts noted that the standard developed by the justices was:
markedly more demanding than the 'merely more than de minimis' test applied by the Tenth Circuit. … When all is said and done, a student offered an educational program providing 'merely more than de minimis' progress from year to year can hardly been said to have been offered an education at all. For children with disabilities, receiving instruction that aims so low would be tantamount to 'sitting idly…awaiting the time they were old enough to drop out. The IDEA demands more.
In this interview, Larry Wexler reflects on the relationship between IDEA and Endrew (time: 2:16).
Larry Wexler, EdD
U.S. Department of Education
Office of Special Education Programs
Director, Research to Practice Division
Transcript: Larry Wexler, EdD
I believe that Endrew represents a fair interpretation of why IDEA was passed in 1975. It was passed because kids with disabilities, first off, were not even being admitted to schools. They were barred from the schools. Over one million children in 1975 were not permitted through the schoolhouse door because of their disabilities. The reason the law was passed was first for access for those children but then, more importantly, something good is supposed to happen as a result of the services that are provided. I think what Endrew represents is not necessarily requirements of IDEA, but the spirit of IDEA. Something is supposed to happen for the child as a result of receiving special education or early intervention services. That's the point of all of the processes and requirements. Something's supposed to happen. The child is supposed to progress. So the law and Endrew are intertwined. There's no question.
The Endrew decision really revolutionized the concept of special education. The IEP, of course, memorializes what the child is supposed to get. What Endrew says is the minimum is not the standard that the child should be exposed to. The child should benefit and actually progress from the instruction. If the child is not progressing, then we need to look at what's going on with the instruction and revise the IEP. Either the child needs different supports or the supports that are being provided are not being provided a with the quality and the fidelity that they need to be for the child to progress. So the goal here with Endrew is the child should progress, not just be exposed to education.
IEP Requirements
To understand the implications of this ruling, it is first necessary to understand the IDEA requirements in three areas that help ensure the development of technically sound and educationally meaningful IEPs: procedural requirements, substantive requirements, and implementation requirements. You can learn a little about each of them in the table below.
Type
Description

Procedural requirements

An IEP that meets procedural requirements could be considered a technically sound IEP.

Ensure that:

The IEP process (the how and when of IEP development) is followed
The IEP contains all of the required information

Substantive requirements

An IEP that meets substantive requirements could be considered an educationally meaningful IEP. The Endrew ruling clarified a substantive standard.

Ensure that:

The content of the IEP (the what of IEP development) is sufficient to enable the student to make progress
The student's progress is monitored
Changes are made if the student's progress is not appropriate

Implementation requirements

An IEP that meets implementation requirements could be considered to be providing a FAPE.

Ensure that:

The instructional services and supports outlined in the IEP are provided as agreed upon in the IEP process
When IEP changes are made, they are completed with parental involvement
Note: This module focuses on procedural and substantive requirements.
In this speech, Johnny Collett encourages educators to think differently about how they approach the development and implementation of high-quality IEPs (time: 1:48).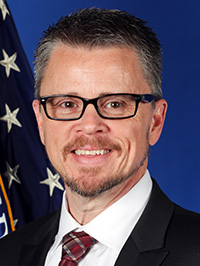 Johnny Collett
Former Assistant Secretary,
Office of Special Education and Rehabilitation Services
U.S. Department of Education
Transcript: Johnny Collett
An IEP, an IFSP, that is compliant with the law is foundational. However, an IEP, an IFSP, that is merely compliant with the law will not, by itself, improve outcomes for kids. One of the things that we try very hard to highlight every day is that, primarily and ultimately, our work is about each individual child and their needs. It is about what's best for kids. I'm encouraging you to rethink and question anything that you believe puts you in a better position to serve the children who are in your care.
I don't have to tell you that the need is too great and the stakes are too high for us to not get this right. I understand and acknowledge the difficulties and constraints of what I'm suggesting. What I would share with you is something I try to remember myself each day is that the presence of challenges does not remove our responsibility to do what's right by children. It is incumbent on us, who have been charged with the care of this nation's children, to figure out how to do better.
First of all, I want to encourage you to think big. Rethink what you do, rethink how you do it. Rethink when you do it. Rethink where you do it. Rethink with whom you do it, and maybe most importantly, rethink why you do it.
Then, I want to encourage you to question, anything and everything that could put you in a better position to serve the infants and toddlers, children and youth with disabilities in your care. I want to encourage you to imagine, to imagine what could be if as a nation, we did not do just enough to meet some requirement, but did the very best we could do in service to individuals with disabilities and their families.
The following pages provide suggestions for school personnel to consider—how to "think differently"—while aligning with procedural and substantive requirements.