What is included in the IEP document?
Page 10: Substantive Requirements: Common Errors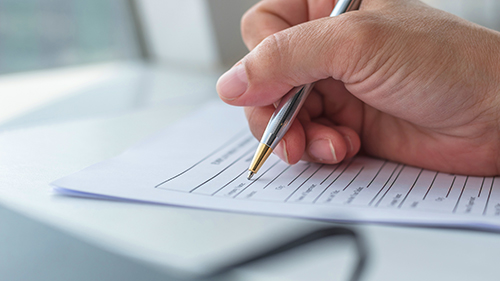 Recall that substantive requirements represent what is developed in the IEP. Substantive requirements involve the actual content of the individualized special education program and focus on the educational benefit conferred by a student's IEP. The program must be aspirational, in that it maintains high expectations while enabling the student to make meaningful progress, given the student's unique needs.
On the previous pages of this module, we addressed the ways in which the substantive requirements of IDEA can be met to develop a high-quality, educationally meaningful IEP. In contrast, IEPs that do not meet the substantive standard can result in an IEP that will not confer educational benefit to the student. Therefore, IEP teams should be aware of some of the more common substantive errors so that they can avoid them.
You may have noticed that the first of the common substantive errors listed above, failure to conduct a complete individualized evaluation, appears at first glance to be a procedural error. The distinction between procedural errors and substantive errors is not always clear, as Mitchell Yell explains below. Regardless, any type of error, whether procedural or substantive, that results in a failure to provide FAPE to a student with a disability, is serious (time 1:38).