What is included in the IEP document?
Page 8: Individualized Services & Supports
Identify special education services that will help the student achieve all of her annual goals.
After the IEP team has developed the student's annual goals, they can begin to develop the third required component: the statement of the individualized services and supports the student requires to meet these goals. These can include special education services and any necessary related services, supplementary aids and services, and program modifications. These services and supports should enable a student to:
Make progress toward meeting her academic and/or functional annual goals
Be involved and make progress in the general education curriculum, and to participate in extracurricular (e.g., drama club) and other nonacademic (e.g., attending a school football game) activities
Participate in these activities with other students, both with and without disabilities
The various types of services to be considered for each student, as outlined in IDEA, are included below. Additionally, we've included examples of each of the four types of services and supports for Yazmina, a high-school student who is blind.
Service

Explanation

Example

Special Education

Specially designed instruction that meets the unique needs of a student with a disability in the areas of academics, functional and behavioral skills, and/or secondary transition
More intensive and individualized instruction than is typically provided in the general education classroom
Provided by an education professional with expertise in individualizing and intensifying instruction, progress monitoring, and data-based decision making

Yazmina receives instruction in specialized skills, including how to read and write in braille. This instruction is provided by a teacher of students with visual impairments (TVI).

x

teacher of students with visual impairments (TVI)

A specially trained and certified teacher who provides direct or consultative special education services related to the effects of vision loss.

Related Services

Supportive services necessary for that student to benefit from special education services
Examples include transportation, psychological services, speech-language therapy, occupational therapy, physical therapy, counseling, social work services, and school health services
Not allowable: services delivered by a medical doctor or those related to insertion, optimization, or maintenance or replacement of surgically implanted medical devices (e.g., cochlear implant)
Usually provided one or more times per week for short periods of time (e.g., two sessions/week, 30 minutes each)
The student can receive more than one related service, based on her individual needs

Yazmina receives orientation and mobility (O&M) services that teach her how to use a cane to travel independently from place to place, among other skills. These services are provided by an orientation and mobility (O&M) specialist.

x

orientation and mobility (O&M)

The sense of where one's physical position in relation to other people, objects, and landmarks.

x

orientation and mobility (O&M) specialist

A professional who specializes in teaching travel skills to visually impaired persons, including the use of a cane, dog guide, or sophisticated electronic travel aids, as well as the sighted guide technique.

Supplementary Aids and Services

Accommodations or modifications that allow the student to access both education-related and nonacademic school-related activities

x

accommodation

An adaptation or change to educational environments and practices designed to help students overcome the challenges presented by their disabilities and to allow them to access the same instructional opportunities as students without disabilities. An accommodation does not change the expectations for learning or reduce the requirements of the task.

x

modification

Any of a number of services or supports that allow a student to access the general education curriculum but in a way that fundamentally alters the content or curricular expectations in question.

Can also include:

Other types of direct services and supports to the student (e.g., health care assistant for a student with significant health needs)
Support and training for relevant school staff (e.g., collaborative planning time for teachers)

Yazmina receives numerous accommodations to help her succeed in her general education classes. Some of those include:

A larger desk to hold her refreshable braille display

x

refreshable braille display

An output device that is connected to a computer, often in front of or under the keyboard. It consists of pins arranged in the shape of braille cells that rise and descend to form braille characters.

Readings, handouts, and tests provided in alternate formats (e.g., digital text, braille)

x

digital text

Text presented in a format in which the content is separate from the manner in which it is presented. Students have multiple options for displaying the text font (e.g., size, color) or can access the content as speech or text.

Extended time on tests, because braille takes longer to read
A peer sighted guide for all marching band activities (e.g., rehearsals, evening and weekend football games, parades)

Program Modifications and Supports for School Personnel

Supports provided to school personnel to assist them in helping a student achieve his or her annual goals and to be involved in the general education classroom
Can include things like training on special equipment, adaptations to the general education classroom, or specialized training for the general education teacher

Yazmina's teachers receive training on how to use her equipment and information on the support that the TVI can provide (e.g., translating worksheets into braille).
To learn more about the last two items in this table—supplementary aids and services and program modifications or supports—we encourage you to listen to Jim Shriner in this extended IRIS Interview. In addition, he shares his thoughts on further considerations for IEP teams to keep in mind, and some of the ways that IEPs should be used by school personnel (time: 9:36).
Note that collaborative planning time for teachers is one example of supplementary aids and services that can be included in the IEP. Tamara McLean discusses how this is implemented in her school (time: 1:17).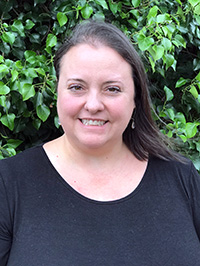 Tamara McLean
Exceptional Education Teacher
Transcript: Tamara McLean
In my school we've started adding a collaboration and consultation time into the IEP. Because that is such an important piece and often general education is trained to move a group and so sometimes that concentrating on a piece that is very specific to one child isn't exactly their focus, whereas for special ed it's our focus. And so having that consultation time to talk about that one child gives us the ability to help them understand how it's going to play out in general education, making sure they understand there is still the expectation for growth in that classroom. That child is still their child. And helping them make sure that the instruction is applying to how that child learns specifically and where their strengths are, which in the special ed setting we're better able to find out because of the smaller groups and being able to really tailor to what that child really needs. And having that time to meet with them and say, "OK, well what are you teaching?" We can even give them ideas. "Well here is a visual that really correlates with that. That might be a good visual for you to use as you are showing them how that progresses."
Determining Appropriate Services and Supports
The statement of services in a student's IEP must be written clearly so that the school's commitment of resources is apparent to parents and other members of the IEP team. To develop this statement of services, the IEP team should consider the overarching question: What services and supports does the student need in order to achieve her annual IEP goals? To help them answer these questions, they can use the guiding questions below.
Statement Elements

Guiding Questions

Considerations

Type of Service

What types of services and supports does the student need?

The services should:

Address all of the student's annual goals (e.g., academic, functional, behavior), including those necessary to participate in extracurricular activities
Include any combination of the four types of services (listed above) necessary to address the student's needs
Address secondary transition needs for students age 16 and older (earlier for states with younger age requirements)
Employ evidence-based practices whenever feasible

x

evidence-based practice

Any of a wide number of discrete skills, techniques, or strategies which have been demonstrated through experimental research or large-scale field studies to be effective. Not to be confused with an evidence-based program.

Frequency

How often should these services and supports be provided?

Combined, the frequency and duration of services should:

Be sufficiently intensive to help the student achieve her annual goals

In Shannon Carter's case (see previous page), her IEP detailed only three class periods of individualized instruction per week, despite the fact that her reading and math skills were four to five years below grade level. Even if her annual goals had been sufficiently challenging and ambitious, the frequency and duration of services were not sufficient to enable her to make appropriate progress.

Be based on the student's needs, not on service availability. For example, the number of times per week that a student receives speech-language therapy should be based on the amount of time necessary to help her make adequate progress, not on the number of days that an SLP is currently at the school.

Duration

How much time per day/week is needed for the services and supports?

Person Responsible

Who will provide the services and supports?

The person responsible should:

Have adequate training and expertise to be able to deliver the services
Be able to implement evidence-based practices with fidelity

x

fidelity

The implementation of a practice or program as intended by the researchers or developers.

Be able to collect and analyze data and make data-based decisions

Environment

Where will the services and supports be provided?

When determining environment, the IEP team should:

Identify placement only after specialized instruction, services, supports, frequency, duration, and person responsible have been determined
Make a concerted effort to place—and maintain—the student in the general education setting, with the use of supplementary aids and services when necessary
Recognize that, for some students, placement in more-restrictive settings may be necessary to ensure an appropriate education

A student who is blind may be able to participate in more activities at a state school for the blind because everything—from the cafeteria layout to the equipment used in PE class—is designed to be accessible to students with visual disabilities. Similarly, a student who is Deaf and uses American Sign Language (ASL) may feel more included at a school where all of his teachers and peers also sign, so communication is not delayed as it passes through an ASL interpreter. Some students with health impairments whose immune systems are compromised are educated in home and hospital settings for their own safety.

Document the reasons for any decision that results in the student's services being delivered outside of the general education setting

For more information, view the following:
LRE Information Brief

Service Start/End Dates

When will services begin and end?

The services should:

Start immediately (e.g., the next day), unless there are extenuating circumstances to be resolved (e.g., transportation)
Include an end date within one year from the current IEP meeting. This does not mean that the services stop, however. The end date is often planned for the student's annual review, so the services would be updated according to decisions made at that future meeting.
When determining the student's services, IDEA also requires that the student's IEP team consider the following special factors and address any that are relevant.
The use of positive behavioral interventions and supports (PBIS) if the student's behaviors impede her learning or the learning of others

x

positive behavioral interventions and supports (PBIS)

A three-tiered framework (i.e., primary, secondary, tertiary) that provides a continuum of supports and services designed to promote appropriate behaviors and to prevent and address challenging behaviors.

The language needs of the student if she has limited English proficiency
If the student is blind or has a visual disability, provide for instruction in and use of braille, unless the team determines after evaluation that braille is not appropriate
The student's communication needs, and when the student is deaf or hard of hearing, the student's opportunities to communicate directly with peers and teachers as well as to receive direct instruction in his or her language and communication mode.
Whether a student needs assistive technology devices and services
Endrew Implications for Determining Special Education Services
The student at the center of the Endrew case, Drew, had significant behavioral challenges, yet he made progress in the private school, which developed a behavioral intervention plan (BIP). His success points to two key considerations for IEP teams when they begin to determine special education services and supports:
x
behavioral intervention plan (BIP)
A set of strategies designed to address the function of a student's behavior as a means through which to alter it; requires a functional behavioral assessment and an associated plan that describes individually determined procedures for both prevention and intervention.
The services should address all of the student's needs
The services should include evidence-based practices whenever possible.
Legislation and Litigation
The Federal Register is published every business day by the National Archives and Records Administration and contains, among other things, federal agency regulations, notices, and proclamations. In 2006, prior to publishing the final regulations for IDEA, the U.S. Department of Education published the proposed regulations in the Federal Register and solicited comments from the general public. In response to requests to clarify the use of peer-reviewed research whenever possible, the Department wrote:
States, school districts, and school personnel must, therefore, select and use methods that research has shown to be effective, to the extent that methods based on peer-reviewed research are available…The final decision about the special education and related services, and supplementary aids and services that are to be provided to the child must be made by the child's IEP Team based on the child's individual needs.
Services To Address Behavior
It should come as no surprise that when Drew's behavioral challenges were addressed at the private school his academics improved. When any student has a history of problem behavior, or if such behaviors can be readily anticipated, the student's IEP must address that behavior. This requirement applies to all students who receive special education services, regardless of their disability category. IDEA requires that if a student with disabilities exhibits problem behaviors that impede her learning or the learning of others, the student's IEP team shall consider the use of PBIS.
An IEP that does not address behavioral challenges may fail to provide FAPE to a student with behavior problems. Litigation has clarified that FAPE is denied when schools and/or IEP teams fail to:
Consider the inclusion of PBIS in response to the student's behavior
Schedule an IEP meeting to review the IEP to address behavioral concerns after a reasonable parental request or school-based personnel become aware of problem behaviors
Discuss concerns of parents or school personnel about the student's behavior and its effects on the student's learning during an IEP meeting
Implement the behavior supports in the student's IEP. The student's FAPE can also be jeopardized when behavioral supports that are not included in the IEP or that are not appropriate for the student are implemented.
Services Based on Peer-Reviewed Research
Another consideration when determining services and supports for students with disabilities is to use evidence-based practices. The term evidence-based practice is used currently to refer to instructional techniques and interventions that meet peer-reviewed standards. However, there are other terms that refer to less-stringent requirements, and educators should be aware of the differences. To help clarify the terminology, the table below highlights some common terms you may encounter when searching for an EBP.
Evidence-Based Practice

Shown to have a positive effect on student outcomes
The research design allows one to infer that the practice led to child or student improvement
Multiple high-quality studies have been conducted
Reviewed by a reputable organization (e.g., What Works Clearinghouse)

Promising Practice

Shown to have positive effects on learner outcomes
The research design does not clearly demonstrate that the practice led to child or student improvement
Insufficient number of studies conducted to demonstrate its effectiveness

Research-Based Practice

Some research studies have demonstrated positive effects on student outcomes while other studies have not
Based on research that may or may not clearly demonstrate that the practice led to improved child or student outcomes
Multiple studies have been conducted

Emerging Practice

Anecdotal evidence of effectiveness
Research has not been conducted
IDEA requires that a student's services and supports be based on peer-reviewed research (i.e., evidence-based practices) "to the extent practicable." However, due to inherent difficulties posed by research, limited time, and lack of funding, not all educational practices and programs have been subjected to rigorous research. In the first interview below, Bryan Cook explains valid reasons for why some practices may not be evidence-based. In the second interview, he discusses the differences between evidence-based practices and promising practices and how to prioritize their use.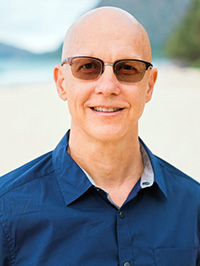 Bryan Cook, PhD
Professor of Education
University of Virginia
Reasons for lack of an evidence base
(time: 1:11)
---
Prioritizing by level of evidence
(time: 1:55)
Transcript: Bryan Cook, PhD – Reasons for lack of an evidence base
There's at least a few reasons why practices might be non-evidence-based. We might not have a formal review done where we've definitively determined that this is an evidence-based practice. There could be research out there that does indicate its effectiveness, but it's just not been reviewed and formally identified as an evidence-based practice by a scholarly journal or by the What Works Clearinghouse or some of these different systems or organizations that do that kind of work. There's probably quite a few different things out there that are supported by research but aren't identified as evidence-based just because evidence-based reviews take a lot of time and effort to do. And I think probably the most-common reason why effective practices aren't identified yet as evidence-based is that there's not a body of high-quality research done on a lot of practices. Every evidence-based practice at some point started off as a non-evidence-based practice that we didn't have enough research out yet to tell whether it was evidenced-based. And so just because something's not evidenced-based doesn't necessarily mean that it's ineffective.
Transcript: Bryan Cook, PhD – Prioritizing by level of evidence
There are a lot of confusing terms out there. I think it's important to think about how we use these terms and try to use them meaningfully and consistently, if possible. I think promising practices is an especially important term to be thinking about and to be using, because not everything out there is necessarily identified as an evidence-based practice. I think sometimes we slip into a way of thinking where we think of things as evidence-based practices and everything else we think, "If I'm a good educator, I'm trying to do good things for my students, I want to only use evidence-based practices," and it would be the rare day, I think, where you could go through an entire day of teaching and use only evidence-based practices. We have to think of ways to prioritize non-evidence-based practices and not think of them as all the same. So when we have some research evidence that something works, and we can consider it promising, that's important to know, and it's when…we should prioritize evidence-based practices first, but if we don't identify any relevant evidence-based practices, or the one or two evidence-based practices that we did identify ended up not working for particular students then promising practices are a very good next step that we can go to instead of just saying, "Well, I've no idea what to do next." The other reason that something might not be identified as an evidence-based practice is that we have good research that show that it doesn't produce meaningful positive effects or that it actually does harm. We don't want to use that. It obviously wouldn't be a promising practice. We don't have enough evidence-based practices to address every situation for every learner. We're going to have to go down to kind of a next level, which are promising practices, and I think that's okay.
Tip
To help relevant school personnel understand their responsibilities and implement the IEP as intended, each can be provided with a short form that specifies his or her responsibilities and outlines confidentiality requirements. This form allows a quick reference, without having to search through the entire IEP to find their relevant portion of the document. The document in the IEP Toolbox below is an example of this type of form.

This toolbox describes additional resources related to the information presented on this page. These resources are provided for informational purposes only for those who wish to learn more about the topic(s). It is not necessary for those working through this module to read or refer to all of these additional resources to understand the module's content.
IRIS Modules
For information on some of the topics on this page, visit the following modules.
This module offers a description of related services and an overview of the benefits they provide to students with disabilities in the general education classroom. It highlights five commonly used related services (Physical Therapy, Occupational Therapy, Speech-Language Pathology Services, Social Work Services, and Psychological Services) and briefly highlights many of the other related services as identified through IDEA.
This module overviews instructional and testing accommodations for students with disabilities, explains how accommodations differ from other kinds of instructional adaptations, defines the four categories of accommodations, and describes how to implement accommodations and evaluate their effectiveness for individual students.
This module offers an overview of assistive technology (AT) and explores ways to expand students' access to it in the classroom.
This module discusses the importance of identifying and selecting evidence-based practices.
This module discusses implementing an evidence-based practice or program with fidelity.
Additional Handouts
This information brief summarizes the principle of least restrictive environment (LRE). It also includes a sample process for determining LRE as well as examples of how the LRE might be designated for two students.
IEP Implementation: School Personnel Responsibilities
This form can be used by each team member during an IEP meeting to record a student's IEP goals and the services and supports needed for the student to achieve those goals. Following the meeting, they can use it to help them understand their responsibilities to ensure the IEP is implemented as intended.
OSEP Guidance
OSERS Dear Colleague Letter on Supporting Behavior of Students With Disabilities, August 1, 2016
Source: U.S. Department of Education, Office of Special Education Programs

In this letter, the Office of Special Education Programs emphasizes the requirement that schools provide positive behavioral supports to students with disabilities who need them. It also explains that the repeated use of disciplinary actions suggests that children with disabilities may not be receiving appropriate behavioral interventions and supports.
Federally Funded Centers
There are multiple federally funded centers that can provide information on evidence-based practices. Below, we list a few of those specifically related to the topics on this page.
What Works Clearinghouse (WWC)

The What Works Clearinghouse reviews research on educational practices and programs and provides information to make evidence-based decisions. Its helpful resources include 'Find What Works,' which summarizes and compares the evidence level of interventions, 'Practice Guides,' which present recommendations about addressing classroom challenges, and 'Intervention Reports,' which summarize high-quality research findings for practices and programs.
OSEP-funded Technical Assistance Centers

This Website provides easy access to information from research to practice initiatives funded by OSEP that address the provisions of IDEA and ESSA.
Center on Positive Behavioral Interventions and Supports (PBIS)

This center provides a plethora of online resources about classroom and behavior management. The Tools and Videos for Schools are particularly useful in the areas of 'SWPBIS for Beginner,' 'Primary Level,' 'Secondary Level,' and 'Tertiary Level.'
National Center on Educational Outcomes (NCEO)

NCEO's goal is to ensure that all students benefit from state and local assessments and accountability efforts. Useful information on testing accommodations for students with disabilities can be found on the Accommodations link.
National Center on Intensive Intervention (NCII)

NCII provides many types of online resources (learning modules, tools charts, sample lesson plans) to support educators in using data-based individualization to effectively implement intensive interventions in reading, mathematics, and behavior in Grades K–12.
National Technical Assistance Center on Transition (NTACT)

NTACT's provides online toolkits, guides and other resources to help those relevant professionals implement evidence-based and promising practices to ensure that students with disabilities, including those with significant disabilities, graduate prepared for success in postsecondary education and employment.