What is the IEP process?
Page 4: Procedural Requirements: Guidelines & Common Errors
Legislation and Litigation
[A]n IEP must be drafted in compliance with a detailed set of procedures (that) emphasize collaboration among parents and educators and require careful consideration of the child's individual circumstances.
On the previous page, we introduced you to IDEA's procedural requirements for providing special education services and supports to students with disabilities. On this page, we will begin to offer more specific guidance about how school personnel should actually implement these requirements in practice. We'll also point out some common procedural errors to avoid.
Procedural Requirement Guidelines
Although not an exhaustive list, the practices outlined below can support the development of a technically sound IEP. School personnel who engage in these practices are also more likely to develop an educationally meaningful high-quality IEP that meets the needs of students with disabilities.
These procedural guidelines should not only be followed during the full IEP process that starts when a student is initially referred for testing, but also when a student who is already receiving special education services has an upcoming annual review. In the interviews below, two teachers share some insights on the importance of positive parent engagement early in the annual review process.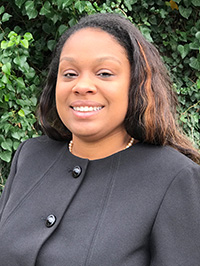 Waldrian Boyd
Exceptional Education Team Leader/Teacher
(time: 1:02)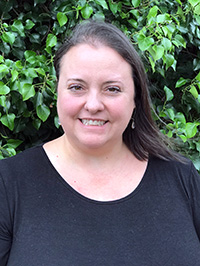 Tamara McLean
Exceptional Education Teacher
(time: 0:52)
Transcript: Waldrian Boyd
You have to build relationships. Building relationships is the key component to meeting the students' needs, meeting the parents' needs. Every year, that child needs some type of evaluation of that IEP. I want to meet with parents so we can discuss what this IEP entails, because parents might not know the questions to ask. The first thing that I ask them is, "What are your concerns, and what are the goals that you want for your child for this year?" And I feel like that allows the parent to open up, to say, "Yes, here are my concerns." I just feel like that's very important because they know their child better than we do. And they see different things at home than we do at school. They have that bird's eye view of their child and can communicate that information to help develop that IEP.
Tamara McLean
So in the state of Tennessee, if a draft of the IEP was developed prior to the IEP meeting, parents should have access to that draft at least 48 hours prior to that meeting. I like that because I think parents walking in having no idea what we're about to say, where we're about to say their child is in terms of present levels and PLAAFPs, that's a lot of information to take in, in that meeting, and then process. If they're hit with something that they don't expect, it can be so emotional that they don't really hear anything else we say for the rest of that meeting and may not process it for a day or two after they've left the meeting, which makes it really hard for them to be a team member because they're caught up in something that took them by surprise.
Common Procedural Errors
There are a number of serious procedural errors that IEP teams should avoid. Of particular concern are those that inhibit parental participation, compromise a student's FAPE, or deprive the student of his or her educational benefits. A few of the more common procedural errors are described below.
In many cases, procedural errors can be addressed or corrected by re-convening the IEP team. In other situations, particularly those in which parents and school personnel disagree, either party can initiate dispute-resolution procedures (i.e., state complaints, mediation, resolution session, due process hearing). If the dispute advances to a due process hearing, an impartial hearing officer reviews the available evidence and makes a ruling. Of primary consideration is the degree of harm caused to the student's special education program and her FAPE as a result of the procedural violation. More specifically, IDEA specifies that hearing officers can only rule against a school if procedural violations have resulted in one or more of the following:
Impeded the student's right to receive a FAPE
Impeded the parents' opportunity to participate in the educational decision-making process
Caused a deprivation of educational benefits
Activity
Revisit the Challenge: Common Procedural Errors
As you saw in the Challenge, Mr. Anaya had some concerns about the way the IEP process was being handled at Washington County Elementary. For each of the examples below, decide whether a procedural error occurred and, if so, identify what type of error was committed.
1. Mrs. Esposito has been identified as Sienna's special education teacher. Is this a procedural error?
Correct!
Select the type of procedural error:
Correct! Even though the IEP meeting has not yet occurred, the assistant principal, Mrs. Pederson, assumes that Sienna will be placed in Mrs. Esposito's class because "She has an available slot in her classroom." Only after the IEP team members review Sienna's evaluation results, identify her needs, annual goals, and services should they determine where she will receive these services. Placement should not be determined based on classroom availability. This situation is an example of "shoehorning."
2. Mrs. Esposito is developing parts of Sienna's IEP by selecting IEP goals from a bank of computerized options. Is this a procedural error?
Correct!
Select the type of procedural error:
Correct! Every student's IEP should be individualized to meet her unique needs. Though there may be some commonalities across broad goals for some students (e.g., to improve decoding skills), the rate of growth, level of mastery, and timelines for success should be individually determined after input and discussion with all members of the IEP team.
Listen as Larry Wexler offers some additional insight on the use of computerized IEPs (time: 0:53).
Larry Wexler, EdD
U.S. Department of Education
Office of Special Education Programs
Director, Research to Practice Division
My advice relative to canned electronic IEPs is there's nothing inherently wrong with them as long as they, in fact, are meeting the unique needs of that child.
But just filling out the paperwork and putting a scope and sequence of goals and objectives that aren't based on what the child needs, as well as not specifying the types of services and supports that the child needs to progress, a is not the way to go. And certainly parents ought to be aware of the fact that this should be unique to their child. And that's the bottom line. It's individualized, and if it's not there's something wrong with the IEP.
3. Mr. Anaya wants to be sure Sienna's IEP contains challenging and meaningful learning goals that will guide her teachers' instruction. Is this a procedural error?
Correct! The IEP should be thought of as a tool, rather than as merely a document to be developed and filed away. Once an IEP is developed, teachers must use it to guide their instruction so that the student can meet her annual goals.
4. Mrs. Esposito will be Sienna's special education teacher, but Mr. Anaya will be the special education teacher who attends the IEP meeting. Is this a procedural error?
Correct!
Select the type of procedural error:
Correct! The general education and special education teachers are included on the IEP team because they have knowledge of the student, her strengths, and her areas of need. The general education teacher has expertise in the grade-level curriculum and can speak to the student's performance in the general education classroom. The special education teacher has expertise in individualizing instruction and will be responsible for implementing and/or overseeing the services and supports needed to help the student achieve her goals. In this scenario, however, the initial IEP team meeting has not yet taken place, and the special education services have not been identified. However, if Mrs. Pederson thinks that Mrs. Esposito will be Sienna's teacher, procedural error though it may be, then Mrs. Esposito should be the special education teacher at the IEP meeting. If scheduling conflicts are an issue, arrangements should be made to support her attendance. For example, if Mr. Anaya is free during the IEP meeting time period, rather than asking him to attend the IEP meeting, he could instead cover Mrs. Esposito's class so that she can attend.
5. Mrs. Pederson intends to share the pre-written IEP with Sienna's parents and ask them to sign it. Is this a procedural error?
Correct!
Select the type of procedural error:
Correct! Parents must be actively involved in all aspects of the IEP development. Drafts of some IEP components can be developed prior to the meeting, but all IEP team members must understand that they are just that—drafts—and feel comfortable discussing it and making changes accordingly. A related concern in the Challenge scenario is that only 45 minutes were allotted for the IEP meeting. A short IEP meeting in itself does not necessarily constitute a procedural error. However, 45 minutes is not enough time to review and discuss the initial evaluation results with Sienna's parents and develop an IEP based on that information. The IEP team members—which include the parents—must identify her needs, decide on her annual goals, and determine the necessary services and supports that she needs to achieve those goals. As a result, Mrs. Pederson's intent to accomplish everything within the short timeframe, and the actions that she took to do so, denies the parents their guaranteed right to full involvement in the IEP development.

This toolbox describes additional resources related to the information presented on this page. These resources are provided for informational purposes only for those who wish to learn more about the topic(s). It is not necessary for those working through this module to read or refer to all of these additional resources to understand the content.
This handout, also included on page 3, lists the members of the IEP team and their roles in the IEP process. The list includes those members whose participation is stipulated by IDEA and those whose role is determined by the individual needs of the student.
IEP Implementation: School Personnel Responsibilities
This form can be used by each team member during an IEP meeting to record a student's IEP goals and the services and supports needed for the student to achieve those goals. Following the meeting, they can use it to help them understand their responsibilities to ensure the IEP is implemented as intended.