What is high-quality mathematics instruction and why is it important?
Page 3: Evidence-Based Mathematics Practices
Once they have adopted a standards-based curriculum, teachers can begin to help their students to learn the identified concepts and procedures. The most effective way to teach concepts and procedures is to implement evidence-based practices (EBPs)—practices and strategies that have been shown to be effective through rigorous research. When teachers implement EBPs along with a standards-based curriculum, they are providing high-quality mathematics instruction.
For Your Information
Though the terms evidence-based practices and evidence-based programs are often used interchangeably, experts and practitioners are now recognizing the importance of differentiating between them. The definitions below reflect the distinct characteristics of each.
Evidence-Based Practice: Any of a wide number of discrete skills, techniques, or strategies which have been demonstrated through experimental research or large-scale field studies to be effective.
Evidence-Based Program: A collection of practices that experimental research studies or large-scale research field studies have proven effective.
Why Should Teachers Use EBPs?
Most of us have a strong tendency to make choices or take actions with which we have some sense of familiarity, and classroom teachers are no exception. This tendency often leads educators to shape their instruction around practices and methods to which they have grown accustomed. These might be commonly used practices or ones that they have noticed their colleagues use in their own classrooms. They might even be practices or strategies that they learned from their own teachers during their time in school.
Unfortunately, many of these methods have been shown to be ineffective, or else there is no data to support their effectiveness. The solution is for teachers to make certain that they are using EBPs in their classroom instruction. There are good reasons for doing so. From a purely practical standpoint, the use of EBPs is mandated by the Every Student Succeeds Act (ESSA) and the Individuals with Disabilities Education Act (IDEA '04). These federal laws require teachers to use, to the greatest extent possible, academic and behavioral practices and programs grounded in scientifically based research.
x
Every Student Succeeds Act (ESSA)
Federal school reform legislation originally enacted in 1965 that aimed to increase school accountability for student learning, offer more choices for parents and students, create greater flexibility for schools in the use of funds, and emphasize early-reading intervention. This act now mandates the use of academic and behavioral evidence-based practices. When this act was reauthorized in 2001, it was referred to as the No Child Left Behind Act (NCLB). The Every Student Succeeds Act (ESSA) reauthorized the Elementary and Secondary Education Act in 2015 and will go into effect in fall 2017.
x
Individuals with Disabilities Education Act (IDEA '04)
Name given in 1990 to the Education for All Handicapped Children Act (EHA) and used for all reauthorizations of the law that guarantees students with disabilities the right to a free appropriate education in the least restrictive environment.
x
scientifically based research
Research that uses a rigorous and systematic design and high-quality data analyses, and that is published in a peer-reviewed journal.
Beyond the issue of legal obligation, however, is the fact that EBPs significantly increase the prospects of student achievement and learning. Among the benefits of using EBPs:
Increased likelihood of positive student mathematics outcomes
Increased accountability because there are data to back up the selection of a practice or program, which in turn facilitates support from administrators, parents, and others
Less wasted time and fewer wasted resources because educators start off with an effective practice or program rather than attempting to select one through trial-and-error
Increased likelihood of being responsive to learners' needs
Higher probability of convincing students to try a practice or program because there is evidence that it works
Now that we have discussed why teachers should use EBPs in their classrooms, let's turn our attention to how they can go about selecting them and implementing them with fidelity.
Identifying and Selecting EBPs
A variety of reputable sources—the What Works Clearinghouse and Best Evidence Encyclopedia among them—are available to help educators seeking to identify evidence-based practices and programs. Visiting these sites, teachers will find not only general overviews of EBPs but also research findings and effectiveness ratings. Attention to this information is important. Not every EBP is appropriate for every situation or setting. The closer a given practice or program matches student needs, the greater the likelihood it will lead to a desired outcome. For example, a 3rd-grade teacher with a large proportion of ELLs in her classroom should look for a mathematics program that has been shown to be effective with all students, including those who are learning English.
Click here for a list of Web-based resources for determining whether a practice or program is evidence-based.
Web-based resources for determining whether a practice is evidence-based

Best Evidence Encyclopedia
Center for Data-Driven Reform in Education (Johns Hopkins University)
This online clearinghouse offers information on the researched evaluations of numerous educational programs in a coherently arranged and easy-to-navigate format.

Center on Instruction
RMC Research Corporation
Explore this Website to find "a cutting-edge collection of scientifically based research and information on K–12 instruction in reading, math, science, special education, and English language learning." On hand are links to resources for struggling readers, literary resources for adolescents, an introduction to progress monitoring in math, and many, many others.

Evidence-Based Intervention Network
University of Missouri
Hosted by the University of Missouri, the Evidence-Based Intervention Network was "developed to provide guidance in the selection and implementation of EBI in the classroom setting." Visitors to the site will find resources on Early Learning in Mathematics (ELM), evidence-based mathematics assessments, and literature reviews and summaries of current research.

National Center on Intensive Intervention
American Institutes for Research
Part of the American Institutes for Research Network, the National Center on Intensive Intervention hosts and provides links to resources on an incredible number of academic topics and instructional practices. Among their offerings related to mathematics are sample lessons and activities, a wide variety of instructional videos, diagnostic assessments, and resources for intensive interventions, among much more.

Promising Practices Network
RAND Corporation
The Promising Practices Network—a project of the RAND Corporation—highlights "summaries of programs and practices that are proven to improve outcomes for children." Pre-screened and evaluated programs on hand here include Early Intervention in Reading, I CAN Learn Pre-Algebra and Algebra, and Good Behavior Game, among many, many others.

What Works Clearinghouse
U.S. Department of Education Institute of Education Services
Browse this site to read the latest from the U.S. Department of Education on topics related to "Adolescent Literary," "Beginning Reading," "Dropout Prevention," "Early Childhood Education," "Elementary School Math," "English Language Learners," "Middle School Math," and "Character Education." Online resources allow users to create their own "Effectiveness Rating" chart.
(Close this panel)
Implementing EBPs with Fidelity
Selecting an EBP, however, is just the first step. Once chosen, the practice or program must then be implemented with fidelity, or in the manner intended by its researchers or developers. Research indicates that one of the most common reasons that educators fail to see the results they anticipate is that they have not implemented the practice or program as intended. Generally, to implement an EBP with fidelity, a teacher should:
Receive adequate training and ongoing support
Adhere to the procedures of the instructional practice or program (e.g., implement with groups of the correct size)
Implement the practice or program as frequently as recommended (e.g., daily, three times per week)
Implement the practice or program for the recommended amount of time (e.g., one semester, one academic year)
Skillfully implement the instructional procedures
Though correct implementation of an EBP increases the likelihood of improved performance, there will nevertheless typically be a small percentage of students who do not respond to it. For this reason, teachers should collect data on each student's response to determine whether the practice or program is beneficial for each student.
Sarah Powell, a researcher in the area of mathematics strategies, discusses why educators should implement EBPs and the importance of doing so with fidelity (time: 2:20).
Sarah Powell, PhD
Assistant Professor, Special Education
University of Texas at Austin
Transcript: Sarah Powell, PhD
It's really important to use evidence-based practices in mathematics so that we are not wasting the time of students. We need to be very efficient with the instruction that we provide to students. And that's not only true for students with learning difficulties, but that's true for every student in the mathematics classroom. We only have 180 days in a school year with these students. Many times, it's less when we put in field trips and absences and things like that. And there's a lot of mathematics that needs to be taught in any school year. So the importance of evidence-based practices is to get right at the heart of how to teach mathematics and how students learn mathematics. And we also have to rely on the research over the last 10, 20, 30 years. It's nice to try out new things, but we're not always sure if those are working, and we don't want to waste teachers' time, and we don't want to waste students' time.
There are quite a few resources out there that help us identify evidence-based practices. We can go to the original sources, which would be research journals or practitioner journals, but most people don't access those because they're long and hard reads. So there's some really good Websites that we can use that synthesize evidence-based practices in mathematics. Once you choose an evidence-based program or an evidence-based strategy to implement, we need to make sure that the teacher or you implement it as it was designed, and usually in the research world we say that you need to be implementing about 90 percent of the parts or components of an intervention to be implementing that intervention with fidelity. If you don't implement it in such a way then you can't really expect the same results that came from the original research study or the original research studies.
There are always going to be a few students that are what we call non-responders to a specific intervention or a specific strategy, and that's okay. Then we have to fine tune what we're doing or go a different direction and find what works for those students. We need to think of students as individuals, and what works for most may not work for one, and then we have to figure out what works for that one student. The nice thing about evidence-based practices is that we know that they do work for most, so it's a really good starting point.
For Your Information
To learn more about identifying EBPs, implementing them with fidelity, and evaluating whether they are beneficial for individual students, view the following IRIS Modules:
EBPs for Mathematics
Research on effective instructional practices in mathematics is an emerging field, and over time new practices for teaching mathematical skills and concepts will most likely be identified. This module will highlight four practices that show moderate to strong evidence for improving student outcomes in mathematics.
x
strong evidence
A rating used by the What Works Clearinghouse to designate a practice or program which is supported by high quality research. The research links a practice with positive results and adequately rules out other possible causes of those positive results.
moderate evidence
A rating used by the What Works Clearinghouse to designate that a practice or program is supported by high quality, yet limited, research. The research indicates that the practice or program yields positive results but does not adequately rule out other possible causes of those positive results.
Explicit, systematic instruction
Visual representations
Schema instruction
Metacognitive strategies
As you read about these four practices, you will notice some overlap. For instance, explicit, systematic instruction is a particularly effective method of teaching mathematics procedures. But it is also a key component of teaching the other three practices to students.
HLP and CCSSM Standards Alignment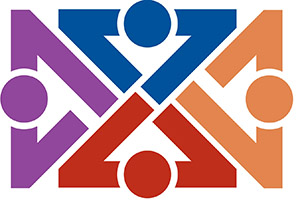 High-leverage practices (HLPs) in special education are foundational practices shown to improve outcomes for students with disabilities. HLPs, which all special education teachers should implement, are divided into four areas: collaboration, assessment, social/emotional/behavioral practices, and instruction. As each of the EBPs (listed above) are described on the following pages, we will connect them to the relevant HLPs and CCSSM Standards for Mathematical Practice, when applicable. For more information about each of these, click on the links below.