Related Services:
Common Supports for Students with Disabilities
Initial Thoughts
Jot down your Initial Thoughts about the Challenge: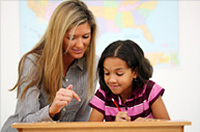 What are related services for students with disabilities and how are they provided?
What are some of the most common related services used in schools?
When you are ready, proceed to the Perspectives & Resources section.