What is RTI for mathematics?
Page 4: Instruction
Effective instruction is a cornerstone of the RTI framework. As we discussed earlier, many but not all students who receive high-quality core instruction will succeed in the general education classroom. When teachers implement high-quality instruction at the primary level, inadequate instruction can be ruled out as a reason for students' poor mathematics performance. Students who do not respond to this instruction should receive more intensive supports. Read on to find out more about high-quality instruction and how instruction is intensified at each of the three tiers of support.
High-Quality Instruction
A key feature of RTI mathematics is high-quality instruction. High-quality mathematics instruction involves the combined implementation of:
Standards-based curriculum: The content and skills believed to be important for students to learn. Many states have adopted the Common Core State Standards for Mathematics (CCSSM), which are composed of Mathematical Practices and grade-level standards. Additionally, the CCSSM:
x
Common Core State Standards for Mathematics (CCSSM)
An educational initiative originally sponsored by the National Governors Association designed to create consistent educational standards for mathematics to prepare students across the United States either for college or for post-secondary employment.
Build upon the strengths of current state standards
Are informed by instructional practices used in other top-performing countries, so that all students are prepared to succeed in our global economy and society
Are evidence-based
Are aligned with college and work expectations
Are clear, comprehensible, and consistent
Embrace rigorous content and require the application of knowledge through higher-order skills
Encourage the use of real-world problems
Evidence-based practices (EBPs): Strategies or practices proven through research to be effective for teaching mathematical concepts and procedures. The use of EBPs is mandated by the Every Student Succeeds Act (ESSA) and the Individuals with Disabilities Education Act (IDEA). These federal laws require teachers to use, to the greatest extent possible, academic and behavioral practices and programs grounded in scientifically based research. Beyond the issue of legal obligation, however, is the fact that EBPs significantly increase the prospects of student achievement and learning. Among the benefits of using EBPs:
x
scientifically based research
Research that uses a rigorous and systematic design and high-quality data analyses, and that is published in a peer-reviewed journal.
Increased likelihood of positive student mathematics outcomes
Increased accountability because there are data to back up the selection of a practice or program, which in turn facilitates support from administrators, parents, and others
Less wasted time and fewer wasted resources because educators start off with an effective practice or program rather than attempting to select one through trial and error
Increased likelihood of being responsive to learners' needs
Higher probability of convincing students to try a practice or program because there is evidence that it works
For Your Information
To implement high-quality instruction, teachers need to create a classroom environment conducive to learning. They can accomplish this by establishing a comprehensive behavior management plan that clearly outlines rules and procedures. They should hold high expectations for all students and use a range of instructional strategies and supports. Further, teachers are more likely to create successful learning experiences when they consider factors related to working with diverse students, such as:
Cultural diversity: Instruction might be confusing to students if their cultural experiences or background knowledge are different from or inconsistent with those of their teacher.
Linguistic diversity: Mastering academic content might be difficult for students who are not proficient in English.
Students with exceptionalities: In the event that a disability affects a student's learning, the teacher might need to make instructional adjustments to help that student to succeed. Similarly, gifted students might require different instructional opportunities like enrichment activities or accelerated learning.
Socioeconomic diversity: Students might not have access to additional educational resources and supports outside of school.
Increasingly Intensive Levels of Support
All students receive core instruction in the general education classroom, also referred to as Tier 1. Those who do not respond adequately to this instruction receive supplemental support at Tier 2. The small percentage of students who continue to struggle after receiving supplemental support might require more intensive, individualized support at Tier 3.
Tier 1: Core Instruction
Instruction at the primary level, or Tier 1, refers to the high-quality core mathematics instruction (described above) that all students receive in the general education classroom for 45–90 minutes each day. This might be provided as whole-group instruction or through the use of flexible grouping strategies, for instance cooperative learning groups, paired instruction, or independent practice. A few of the evidence-based strategies that can be used to teach mathematics at this level of support can be found in the box below.
| | |
| --- | --- |
| Evidence-Based Practice | Definition |
| Explicit, systematic instruction | This strategy involves teaching a specific skill or concept in a highly structured and carefully sequenced manner. |
| Visual representations | This strategy involves creating an accurate representation of the mathematical quantities and relationships described in the problem, sometimes referred to as a schematic representation or schematic diagram. |
| Schema instruction | This strategy involves teaching students the underlying structure, or schema, of word problems and giving them a method for solving that problem type. |
| Metacognitive strategies | These strategies enable students to become aware of how they think when solving mathematics problems. More specifically, metacognitive strategies help students learn to plan, monitor, and modify their mathematical problem-solving approach. |
Approximately 80% of all students are expected to respond to Tier 1, or core instruction. Those who do not respond—as indicated by progress monitoring data—receive supplemental instruction at Tier 2.
More information about high-quality mathematics instruction and evidence-based practices that can be implemented at the primary level can be found in the IRIS Module:
Tier 2: Supplemental Intervention
In addition to core instruction, students not making adequate progress at Tier 1—approximately 15% of the class—receive supplemental instruction that aligns with that core instruction. Typically, in elementary schools a standard protocol is used to provide this additional instruction, which makes it easier to ensure accurate implementation or fidelity, assuming that school personnel receive adequate training and ongoing support. Likewise, in middle and high schools, a standard protocol might be used; however, many of these schools choose instead to implement a problem-solving approach.
x
standard protocol
A validated intervention, selected by the school (often for the secondary intervention level), to improve the academic skills of its struggling students.
x
problem-solving approach
An approach which assumes that each student will respond to an intervention differently and thus warrants an individually tailored, evidence-based intervention. Additionally, by using this approach, educators can group students with similar needs to provide small-group instruction.
Supplemental, or Tier 2, intervention is delivered either by the classroom general education teacher or another trained educational professional like a mathematics interventionist or mathematics coach. The specific details of this delivery varies for elementary and middle and high school.
Group Size
Length of Intervention
Elementary
3

–

5 students

15–

40 minutes

2

–

5 days per week

Middle and High School
Up to 15 students

One class period, the length of which varies
5 days per week
Brad Witzel discusses the importance of not ending an intervention too soon as well as of providing intervention that meets the needs of individual students (time: 1:27).
Brad Witzel, PhD
Professor of Special Education
Winthrop University
Transcript: Brad Witzel, PhD
Most interventions have a beginning and ending. Some are designed for four weeks; others are designed for eight weeks. There really is no magic time that an intervention is needed for a specific student to catch on. Some students need to have longer interventions than others. They may even come in a group of eight, maybe brought in for a Tier 2 intervention, and they have the same general content need. However, Student A needs a lot more time to establish that intervention and make sense of it. Don't set up intervention times that are designed for real short durations. If you set up an eight-week intervention time, make sure that you have some extra weeks set aside in there so the student can continue with that intervention.
Therefore, you've got to be flexible enough within this group to work with different student needs. I think some people hear that you've only got eight students in the class and they go, "Oh, what a dream life that would be." But you really don't have a group of eight students. You have eight individuals going through that intervention. Some schools will immediately turn to computers, but I don't think that's exactly the answer yet. I still want to see a lot of teacher-student interaction and forced activity by the student. Because we don't just want them to obtain and answer questions. We want them to truly have reasoning in mathematics, and at this point it's hard to establish reasoning on a computer interface.
For Your Information
Because scheduling at the middle and high school levels is complex, the RTI team should carefully consider how to provide supplemental instruction in a way that makes sense given their school's resources. Among the issues the team might wish to consider:
When to provide supplemental support: Instead of an elective, during a free time, before or after school, within the core instruction class.
How to create additional time for supplemental support: Shaving five minutes off of each period, reducing transition times between classes.
How students will earn credits: Will they receive credits for supplemental support classes, and, if so, how many? Will they be able to accrue enough credits to graduate on time?
For students who require additional instructional support, David Allsopp suggests considering the students' needs and being planful. By doing so, school personnel can better ensure that students get the support they need while at the same time taking required courses. He also discusses making sure that the supplemental intervention is appropriate and adequate for the student to be successful in the core instruction (time: 1:30).
David Allsopp, PhD
Assistant Dean for Education and Partnerships
University of South Florida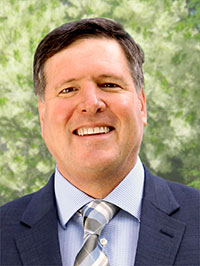 Transcript: David Allsopp, PhD
One way to think about it is, if we know coming in that we have a subgroup of students coming in 9th grade who are going to need more-intensive levels of support in mathematics, we need to look at the minimum they're going to need in order to graduate and how does that relate to their goals after high school? Is their goal to go to college? Is their goal to start a career? Then, in terms of looking at the four years, where might they best take the courses in mathematics that they will need? If they're in a state where they have to have Algebra and Algebra 2 to graduate then where might we have kids taking those courses? Now, the second piece is how do you construct supplemental instruction? And is that a course? Many high schools conceptualize it as they've got to take a course in remedial math, and then they get to take algebra. But what we oftentimes see is that that remedial course really isn't what that student needs in terms of being successful in Algebra 1 or being successful in Algebra 2. It might make sense to think about, if we're going to engage students in the core content, how might we engage students in that course content while at the same time using time to provide more supplemental support?
To make certain that the intervention can be correctly tailored to meet specific learning needs, students should be homogeneously grouped according to whatever their area of difficulty happens to be. For example, students who struggle with addition problems that involve regrouping should be placed together, as should students who have difficulty with fractions. To meet the needs of all of these students, schools can purchase a variety of supplemental programs to use for Tier 2 intervention.
Best Evidence Encyclopedia
Center for Data-Driven Reform in Education (Johns Hopkins University)
This online clearinghouse offers information on the researched evaluations of numerous educational programs in a coherently arranged and easy-to-navigate format. Visitors will find summaries of programs and practices for elementary and middle/high school mathematics instruction, as well as a section on the evidence of effectiveness of technology and computer applications.
Center on Instruction
RMC Research Corporation
Explore this Website to find "a cutting-edge collection of scientifically based research and information on K–12 instruction in reading, math, science, special education, and English language learning." On hand here are online courses about intensive interventions in mathematics, Common Core State Standards implementation, screening in mathematics, and RTI/MTSS, among much else.
Doing What Works
U.S. Department of Education
On hand here is a host of materials related to "Early Childhood Education," "Math and Science," and "School Improvement," among many others. Included in the offerings are teacher workshops in mathematics instruction, information on college- and career-ready standards, professional development for educators, and more.
Evidence-Based Intervention Network
University of Missouri
Hosted by the University of Missouri, the Evidence-Based Intervention Network was "developed to provide guidance in the selection and implementation of EBI in the classroom setting." Visitors to the site will find resources on Early Learning in Mathematics (ELM), evidence-based mathematics assessments, and literature reviews and summaries of current research into effective practices for mathematics instruction.
National Center on Intensive Intervention
American Institutes for Research
Part of the American Institutes for Research Network, the National Center on Intensive Intervention hosts and provides links to resources on an incredible number of academic topics and instructional practices. Among their offerings related to mathematics are sample lessons and activities, a wide variety of instructional videos, diagnostic assessments, and resources for intensive interventions, among much more.
Promising Practices Network
RAND Corporation
The Promising Practices Network—a project of the RAND Corporation—highlights "summaries of programs and practices that are proven to improve outcomes for children." Pre-screened and evaluated programs on hand here include I CAN Learn Pre-Algebra and Algebra, mathematics instruction for middle school, and more.
What Works Clearinghouse
U.S. Department of Education Institute of Education Services
Browse this site to read the latest from the U.S. Department of Education on a wide variety of mathematics-related topics, including pre-K mathematics instruction, Building Blocks for Math, Peer-Assisted Learning Strategies (PALS), and Head Start. Online resources allow users to create their own "Effectiveness Rating" chart.
Tier 3: Intensive, Individualized Intervention
A small percentage of students who do not respond to Tier 2 intervention—approximately 5% of all students—will require even more intensive, individualized intervention. In the case of elementary students, intervention should be provided in small groups of 1–3 students for at least 20 minutes each day, whereas middle and high school students should receive intervention in small groups of 1–5 students for an entire class period. Instruction at this level is individualized based on the student's needs. To individualize instruction, teachers can begin with the standard protocol used at Tier 2 and adapt it by making quantitative changes (e.g., changing the frequency of intervention, reducing group size). If the progress monitoring data indicate that the student is not responding, teachers can make increasingly intensive changes to the intervention by making quantitative or qualitative changes—such as those listed in the table below in order of increasing intensity—or using a combination of these changes.
Change
Definition
Changing the dosage or time
This means changing the:

Frequency of intervention, for example by increasing the number of weekly intervention meetings from two sessions to four sessions
Length of instructional sessions, for example by increasing the length of individual intervention sessions from 30 minutes per session to 45 minutes per session
Duration of the intervention, for example by increasing the number of weeks the intervention lasts from 10 to 20

Change the learning environment
Teachers can change the learning environment by:

Reducing group size (e.g., from six students to four)
Grouping students with similar abilities (i.e., homogenous grouping) rather than grouping students of varying abilities (i.e., heterogeneous grouping)
Reducing classroom distractions like noise, and by otherwise promoting academic engagement

Combine cognitive processing strategies with academic learning
Teachers need to incorporate cognitive processing strategies to address deficits in:

Memory
Self-regulation
Attribution

Modify delivery of instruction
This can be accomplished by altering:

Instructional approach
Student response
Teacher feedback
When delivered through the general education program, this instruction is typically offered by an individual who specializes in providing and designing individualized interventions. Alternatively, intensive, individualized intervention may be provided through special education services.
For Your Information
To qualify for special education services, students must meet certain criteria: 1) The student must have a disability, and 2) that disability must significantly affect his or her educational performance. Click here to learn more detailed information about RTI and the learning disability identification process.
RTI and the learning disability identification process
The RTI approach provides educators with a wealth of information about a student's academic performance under increasingly intensive levels of instructional support. These data can be used as part of the process to determine whether a student has a learning disability and is eligible for special education services. The eligibility process consists of three basic steps:
Referral
Evaluation
Determination of eligibility for special education
Referral
When a student does not respond adequately to supplemental instruction (i.e, Tier 2), school personnel might refer him for special education services. School personnel should meet with parents to review the student's performance (e.g., progress monitoring data, work samples) to decide whether an evaluation for special education services is warranted.
Evaluation
The purpose of the evaluation is to rule out other possible factors that could account for the student's poor mathematics performance, and, in turn, to indicate whether the student does in fact have a learning disability (LD). Factors to rule out include:
A lack of appropriate math instruction
Vision or hearing loss
A low level of English proficiency
An environmental or cultural disadvantage
Low motivation
Situational trauma (e.g., the death of a parent)
Ruling out these factors will require school personnel to make use of multiple sources of information, including school records, parental reports, and vision and hearing screenings. The existence of other disabilities—intellectual and developmental disabilities, visual impairment, hearing impairment, or emotional or behavioral disorder, among them—also needs to be ruled out as an explanation for the student's poor mathematics performance. The assessments described below can be used to rule out such factors.
Assessment
Purpose

Intelligence test (abbreviated version)
Adaptive behavior scales to assess communication, daily living skills, socialization, and motor skills (if warranted by the intelligence test)

To eliminate intellectual and developmental disabilities as a cause of learning problems

Speech and language screening

To eliminate speech or language impairments as a cause of learning problems

Behavior checklists (parent and teacher)

To eliminate an emotional or behavioral disorder as a cause for academic failure
Though they often begin by administering the assessments noted in the table above, the IEP team can request additional assessments to gain further information. Because the student's progress monitoring data can serve as a measure of achievement, an achievement test is often not included in the evaluation. However, the specific measures required as part of this evaluation vary by state.
Determination of Eligibility for Special Education
Once the evaluation process is complete, the IEP team and the parents meet to review its results. If the team determines that the student meets the criteria established by the state for a learning disability, the student will receive more intensive, individualized intervention (i.e., Tier 3). Before this intervention can begin, however, an individualized education program (IEP) must be developed to address the student's learning needs.
For Your Information
The formal process for referring a student for an evaluation and determining whether she meets the criteria for special education services requires school personnel to communicate with parents in order to:
Request referral to evaluate the student for special education services (can be initiated by parent or school personnel)
Provide written prior notice of the action the school is taking or refusing to take (e.g., evaluating or determining that there is not enough evidence to proceed)
Inform parents of their procedural safeguards and their legal rights and protections under IDEA
Invite parents to participate in the IEP planning process
For more information on the special education process, view the IRIS Module:
(Close this panel)
To learn more about intensifying instruction at Tier 3, view the IRIS Module:
Comparison of Instruction at Each Tier
The table below provides a side-by-side comparison of the features of instruction at each level of support.
Tier 1
Tier 2
Tier 3
Who receives instruction?

Students not adequately responding to Tier 1 instruction
For middle and high school, students who have been identified in earlier grades or through the universal screening

Students not adequately responding to Tier 2 intervention

Who provides instruction?

General education teacher

General education teacher or other trained professional

Intervention specialist or special education teacher

How is instruction delivered?

Whole group
Cooperative learning groups
Paired instruction
Independent practice

Elementary: In small groups of 3

–

5 students
Middle and high school: Up to 15 students
In homogenous groups determined by skill

Elementary: Individually or in groups of no more than 3 students
Middle and high school: Individually or in groups of no more than 5 students

How long is the instruction provided?

45

–

90 minutes daily
Entire school year

Elementary: 15

–

40 minutes, 2

–

5 days/ week; 10

–

16 weeks
Middle and high school: One class period; 5 days per week; number of weeks varies

Elementary: A minimum of 20 minutes daily for students in a general education program; for students receiving special education services, the length of the instructional period is individualized; 10

–

16 weeks
Middle and high school: One class period; 5 days per week; length varies
If special education, determined on an individual basis
Note: The length of the instructional period may be dependent on the instructional program being implemented.